Yoga with cats – a 'purrrfect' pair for Jefferson Co. humane society


JEFFERSON -- Megan Cobleigh recently tried something new. Yoga...with cats!

"I figured, what a better way to spend a Sunday then doing yoga with cats!"  Cobleigh said.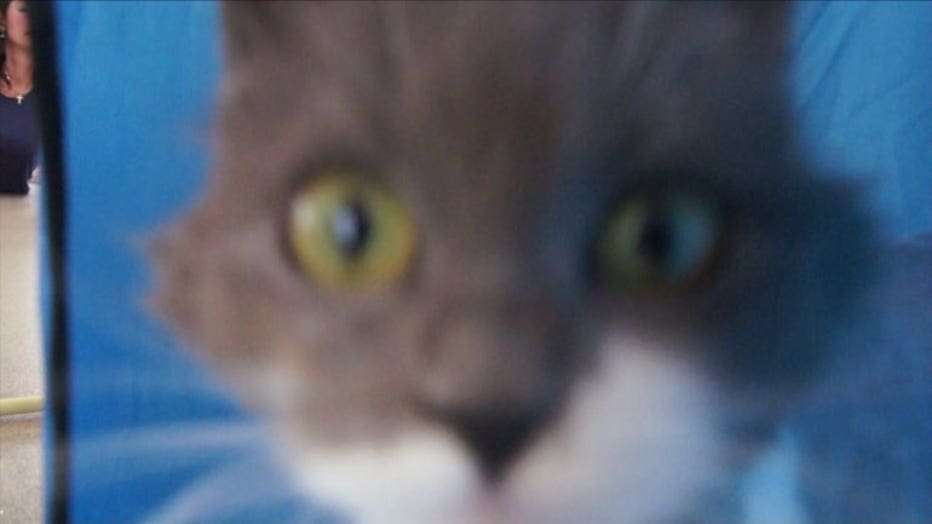 She made sure no one called out 'downward facing dog' too loudly in this group!

"People look over and there's a cat on your back," said Kim Erickson, instructor and volunteer.  "Well, why not?"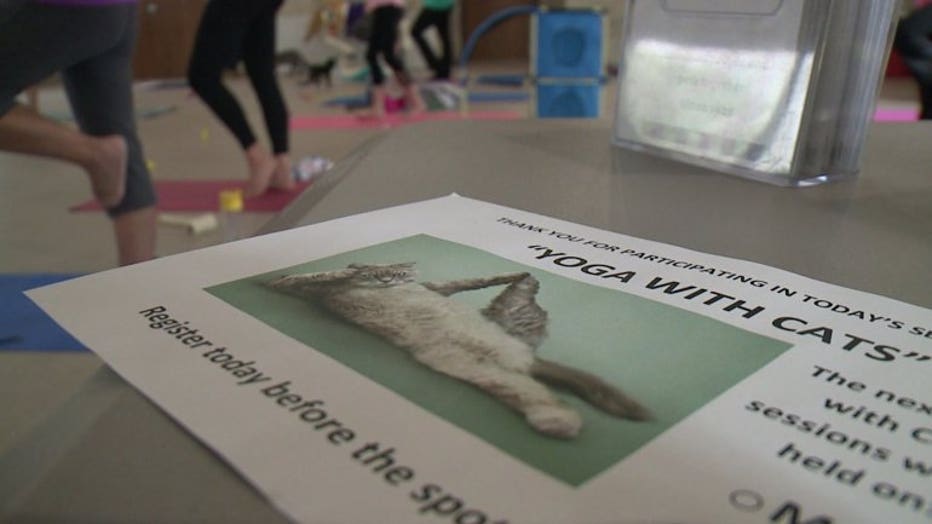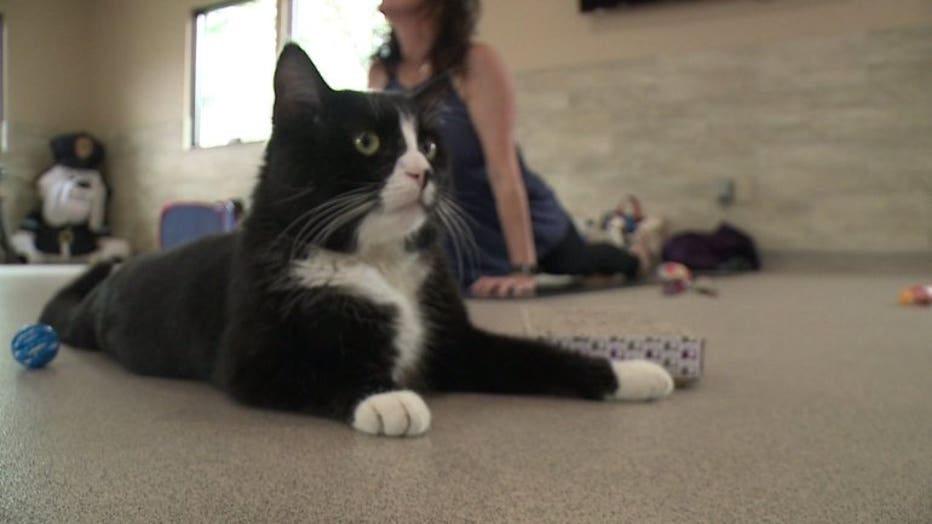 Cat Yoga is a class offered at the Humane Society of Jefferson County that's proving so popular that people like Jennifer Murray are driving 70 minutes from across state lines to be a part of it.

"There's nothing around us like that!" Murray said.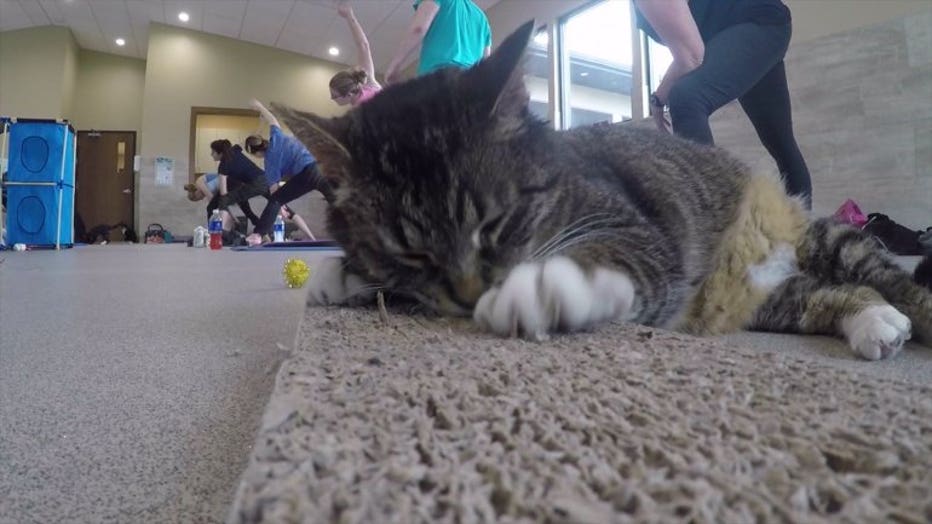 Erickson has been a volunteer with the shelter for several years and only just recently decided to complete more than 200 hours of training to become a certified yoga instructor.

"I love animals," Erickson said.  "This gives me a way to come in and see the new dogs and love on them and love on the cats."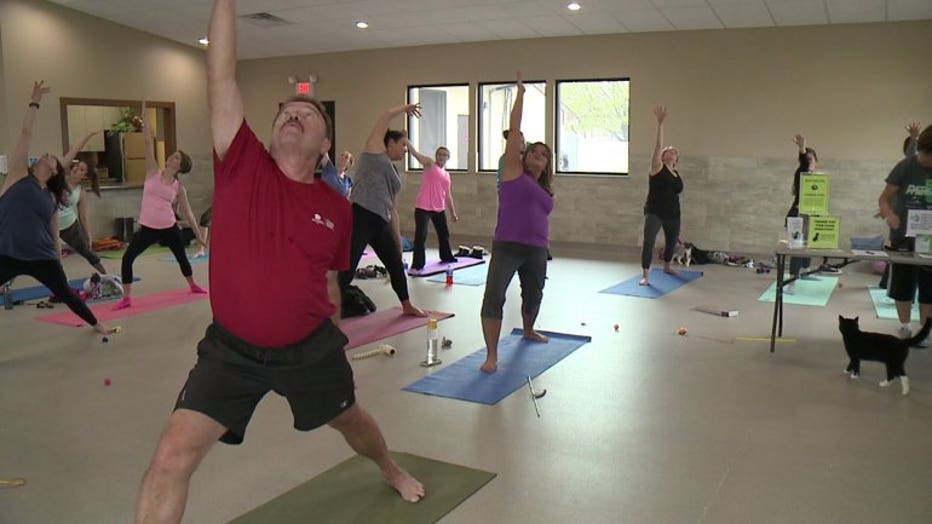 Erickson started the Cat Yoga class in January – her first as a teacher – not knowing what to expect.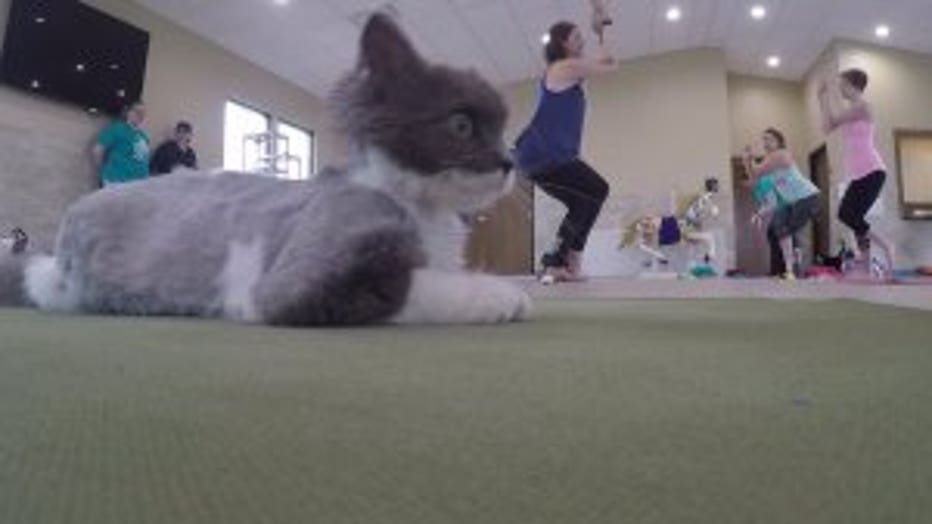 "My first class, we had 25 people sign up and 67 people in here!"  Erickson said.

The Humane Society of Jefferson County has since limited the number of participants to 30, and is requiring everyone to sign up before class so no one has to be turned away on site.  Oftentimes, classes are filled weeks in advance.  Erickson had one request when drafting a plan for the class: she wanted to offer it for free.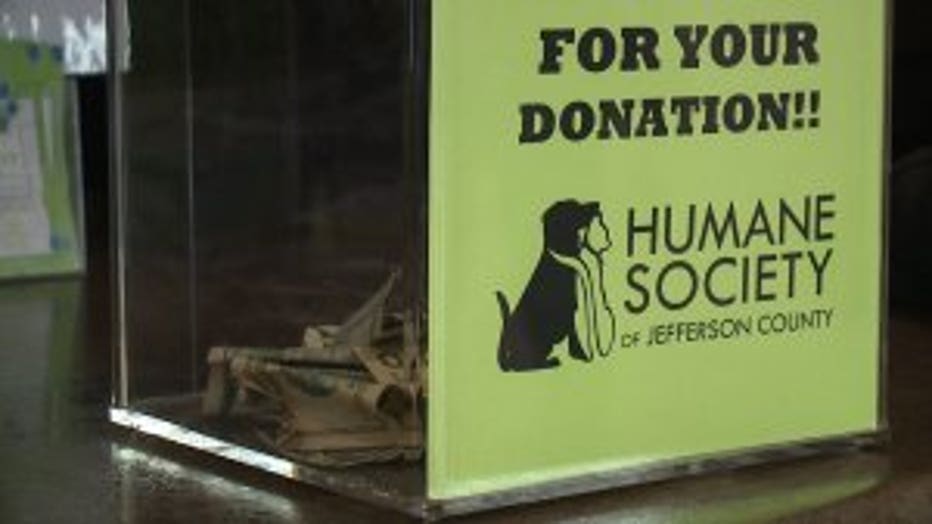 "This is a really an untapped area, I think, when it comes to yoga," Erickson said.

The decision was made to ask participants for a monetary donation of their choice.

The shelter is located in Jefferson.  Erickson said there aren't many places there for people to practice yoga or even be exposed to it.  With cats running around – there's certainly no place quite like this!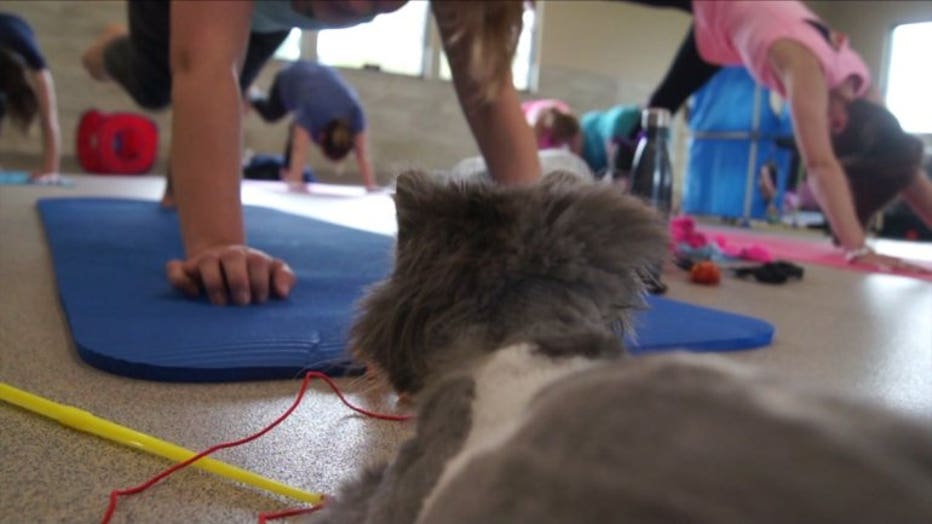 "So far, people have been extremely generous," Sara Lastusky, community outreach coordinator for the Humane Society of Jefferson County said.  "I think we're actually coming out better asking for a free-will donation than if we were charging."

Lastusky said each session is generating a $100 for the shelter and they're hosting Cat Yoga classes just about every Sunday.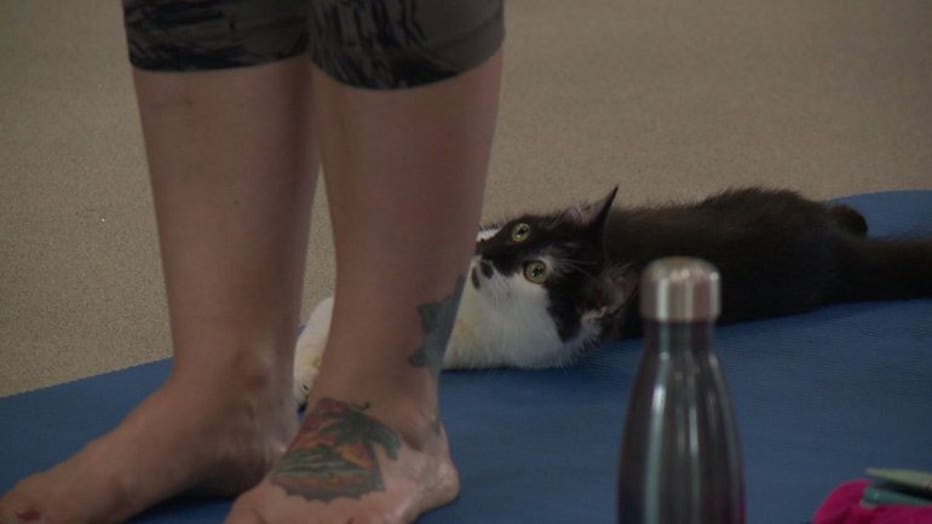 But who really benefits from this class?

"As you can see, the majority spend a lot of time in cages," Lastusky said.

Cat Yoga is just as much for the felines as it is for yoga fans.  Most of the cats in the shelter are strays.  Lastusky said nationwide, less than 3% of strays are ever reclaimed by owners.  She said the shelter also gets many 'owner surrenders' – where people drop off their pets because they can't take care of them anymore.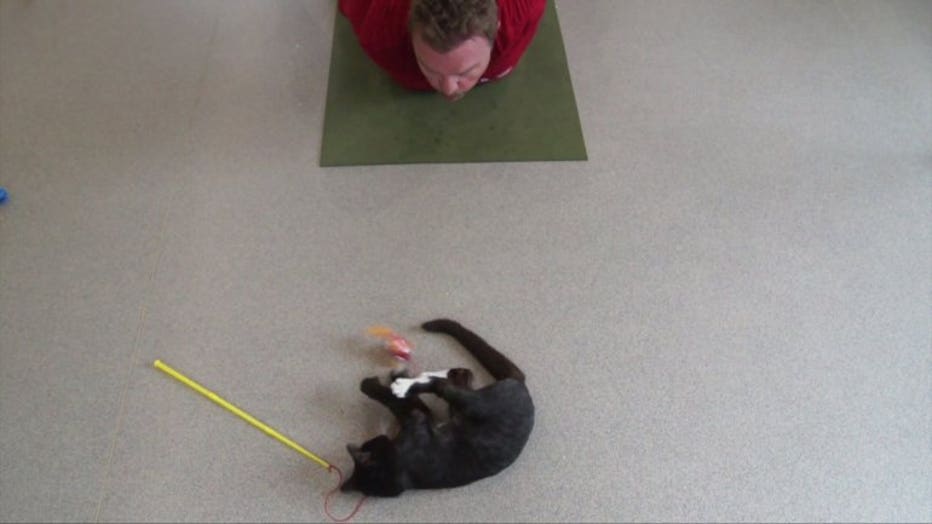 All of the cats who run around during the yoga classes are up for adoption. The classes offer an opportunity for them to not only get some exercise, but also a chance to socialize with other cats.  More importantly, they're making an impression with potential new owners.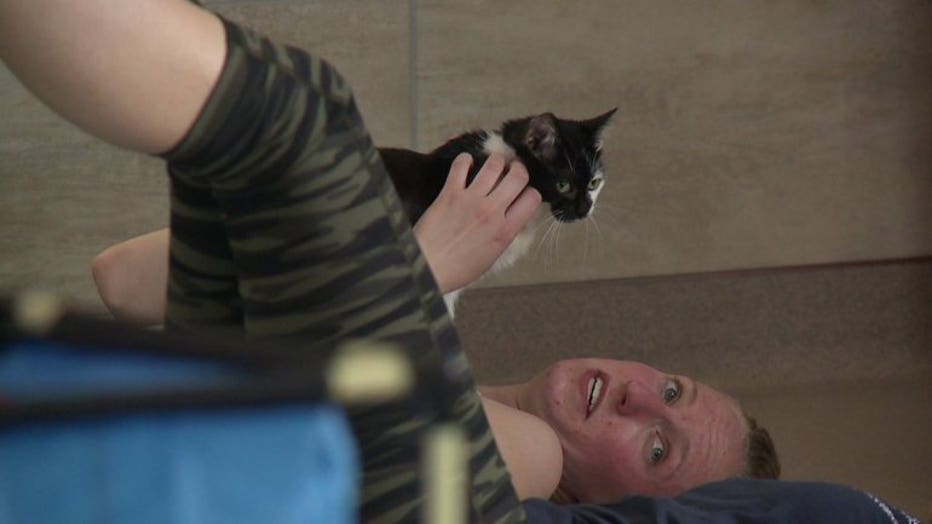 "Someone might adopt a cat that might not have considered it -- just because you hang out with them and fall in love with them -- like this guy.  He's been hanging out with us the whole time!" Murray said.

Related links: