WWE's Leon White -- aka 'Vader' -- dies at 63
CALIFORNIA -- The WWE reported Wednesday, June 20 Leon White -- better known to WWE fans as 'Vader,' died Monday night at the age of 63.

Vader's son shared the news on social media:




According to TMZ, White was a 2-time All-American offensive lineman for the University of Colorado. He was drafted by the Rams in 1978, and played in Super Bowl XIV against the Pittsburgh Steelers.

White retired from the NFL in the mid-1980s due to injury, and then transitioned to World Championship Wrestling.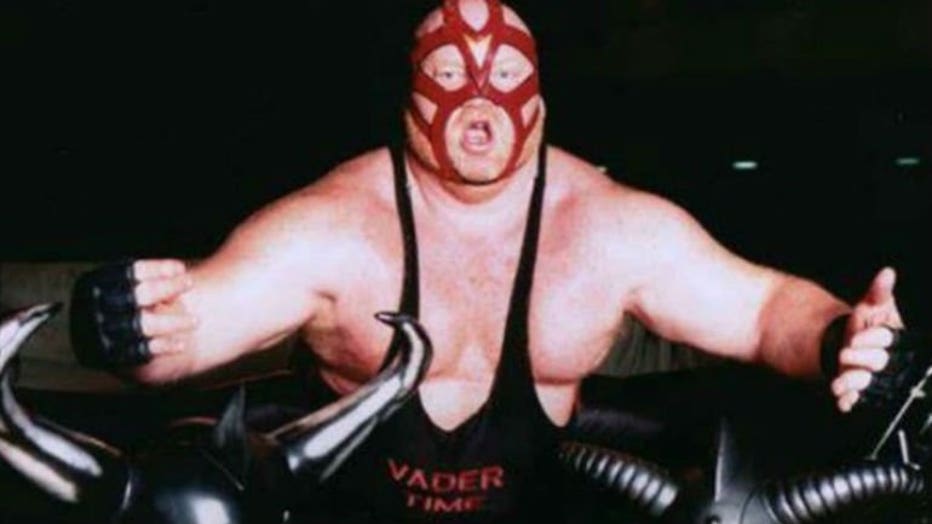 According to the WWE, he engaged in "memorable rivalries with the likes of Sting and Ron Simmons, becoming a dominant, three-time WCW World Champion in the process."

In 1996, Vader joined WWE roster, "where he squared off against Superstars such as Shawn Michaels and The Undertaker.

TMZ reports Vader had undergone heart surgery in March of 2018, and "seemed to be doing well" -- but his health took a turn for the worse and he wasn't able to recover.