Worried mom's Facebook post thanking cop goes viral


ROCKY MOUNT, Va. -- A Virginia State Trooper received Facebook praise from a worried mother over the way he took care of her stranded son.

When Joseph Owusu's car got a flat tire while the Virginia Tech student drove home from school last week, Trooper Matt Okes spent hours with the 20-year-old student to make sure he was safe on the dark and busy road.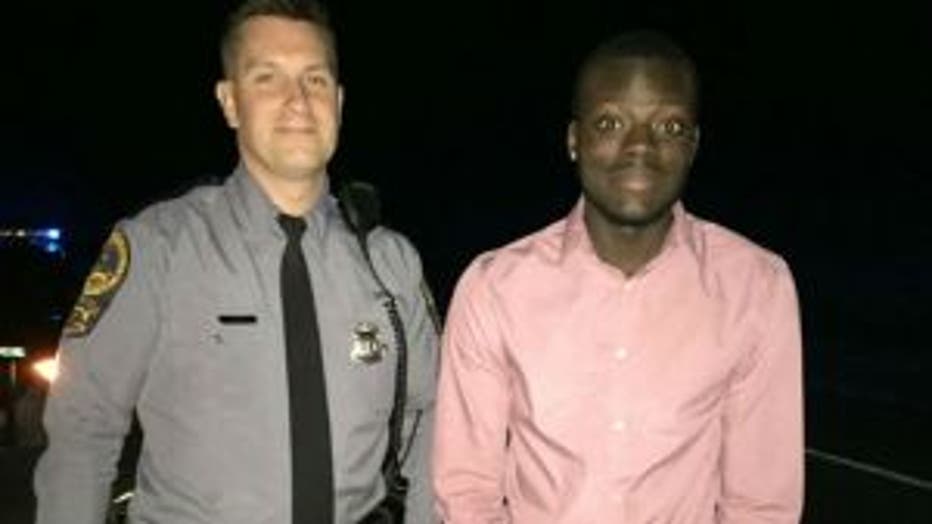 Credit: Virginia State Trooper Matt Okes and Joseph Owusu (PHOTO: Dr. Nada Owusu)


"Facebook friends, join me in expressing my gratitude to God and to Officer Matt Okes, a Virginia State Police officer. I took this picture at 2 a.m. in the middle of nowhere," Dr. Nada Owusu posted on Facebook. "My son had his back tire blown off his car last night on his way home from school. This kind officer approached him, didn't ask if the little Mercedes was stolen, but rather got on his knees to replace his tire."

Owusu said her son's tires were stuck on the car, so Trooper Okes positioned his well-lit cruiser to make sure truckers and other drivers on Route 220 south were aware of Joseph's stranded car as AAA and his worried parents responded.

"Even before we left home, I kept telling my son I need to thank this officer," Dr. Owusu said. "Even when AAA came, stayed."

The photo Dr. Owusu posted on Facebook has been shared more than 16,000 times.

"There's a lot of good in this world and people want to hear positive stories," Dr. Owusu said. "As far as I was concerned, there was a good person waiting with my son. I didn't care if he was green, blue, yellow. There's a lot of good in America and that needs to be heard. Police need our support."