'Working in unity:" MPD, Northcott Neighborhood House officials reveal plans for Juneteenth Day


MILWAUKEE -- Milwaukee police and officials with the Northcott Neighborhood House came together Monday, June 18 to lay out the plans to keep Milwaukee's Juneteenth celebration fun and safe.

The annual Juneteenth Day parade and festival takes place Tuesday, June 19.

Juneteenth commemorates the day the last of the slaves learned they had been freed after the Civil War in 1865.

In Milwaukee, Juneteenth is celebrated with a street festival which includes a job fair. Organizers promoted the event as a safe day filled with fellowship and unity.

"Let's all get together. This is a great city and it's getting greater, but it would be even that much better if we all started working in unity with one another," said Mac Weddle, Northcott Neighborhood House.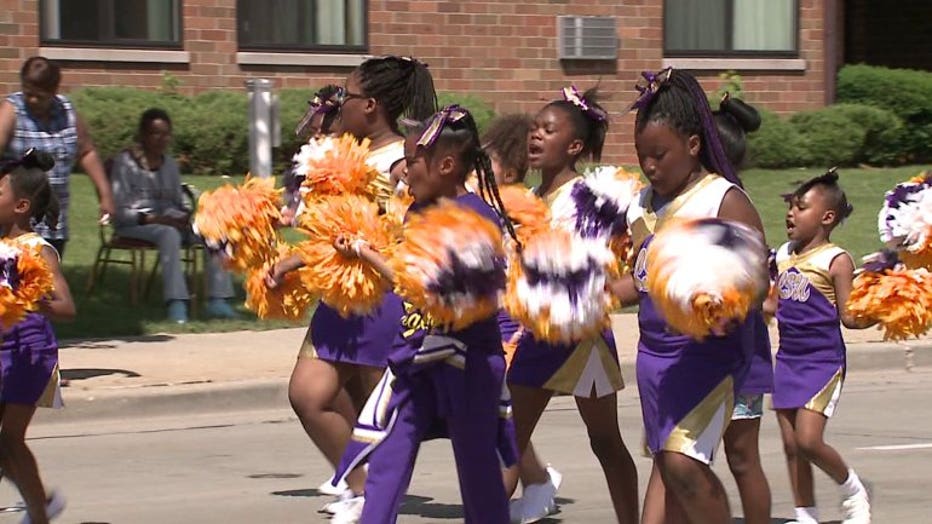 The parade starts at 10 a.m. from 19th and Atkinson and ends near MLK and Burleigh. The festival runs from 10 a.m. until 6 p.m. along MLK between Center and Burleigh.

No other American city has celebrated Juneteenth Day as long as Milwaukee has.




CLICK HERE to learn more.