"Working around the clock:" Bunzel's Deer Processing busy during opening weekend of gun deer season


MILWAUKEE -- Saturday, November 19th marked the start of Wisconsin's nine-day gun deer hunting season, and on Sunday, November 20th, meat processors were busy! This, as new guidelines have been put into place by the Wisconsin Department of Natural Resources to better monitor chronic wasting disease.

Workers at Bunzel's Old-Fashioned Meat Market put in extra hours this weekend, as the gun deer hunting season got underway.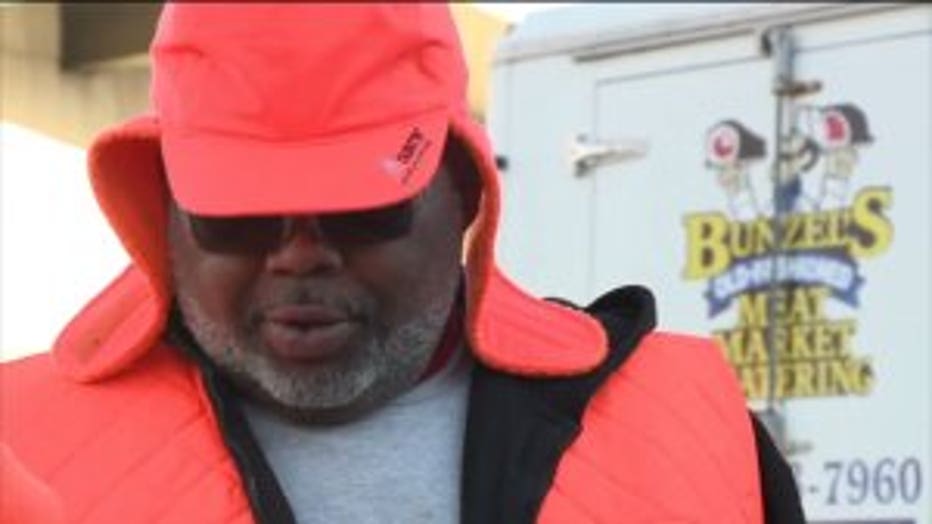 "This year was a good year. My grandson got his first deer!" Tony Noblin said.

Noblin went hunting with his 12-year-old grandson, Wilburt Pete.

"I`d like to go out there again," Pete said.

They were at Bunzel's Deer Processing at 79th and Burleigh in Milwaukee Sunday -- Noblin expecting about 50 pounds of steaks, patties and sausages back from his weekend haul.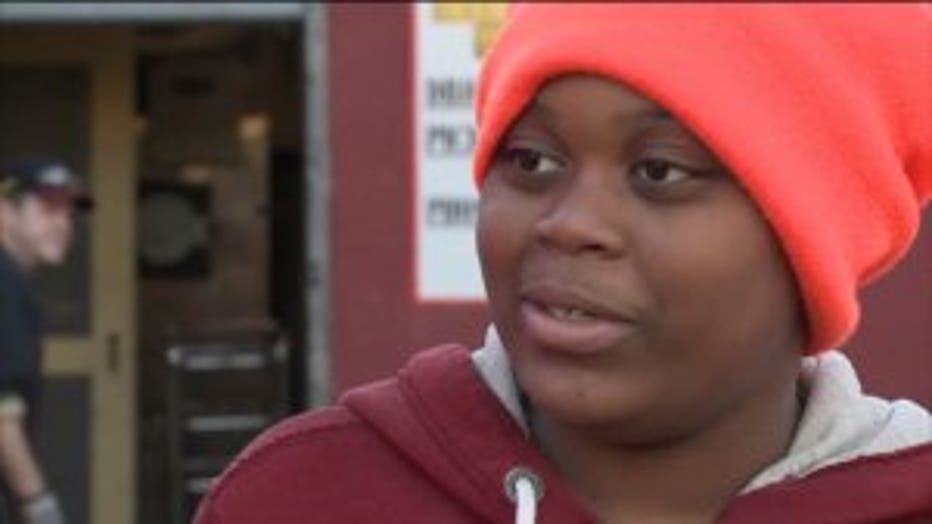 "Back in the day, we use to cut it up ourselves," Noblin said.

"We`re almost working around the clock," Vincent Cianciolo said.

Cianciolo, a butcher at Bunzel's, barely had time to rest -- processing two dozen carcasses Sunday morning alone as many rushed in hoping to get their meat back by Thanksgiving.

"We try to get back to them within a week," Cianciolo said.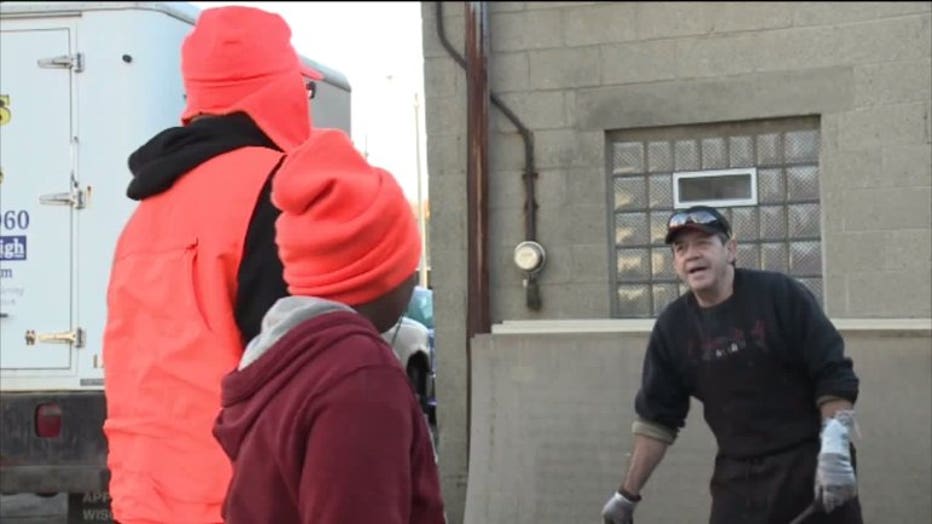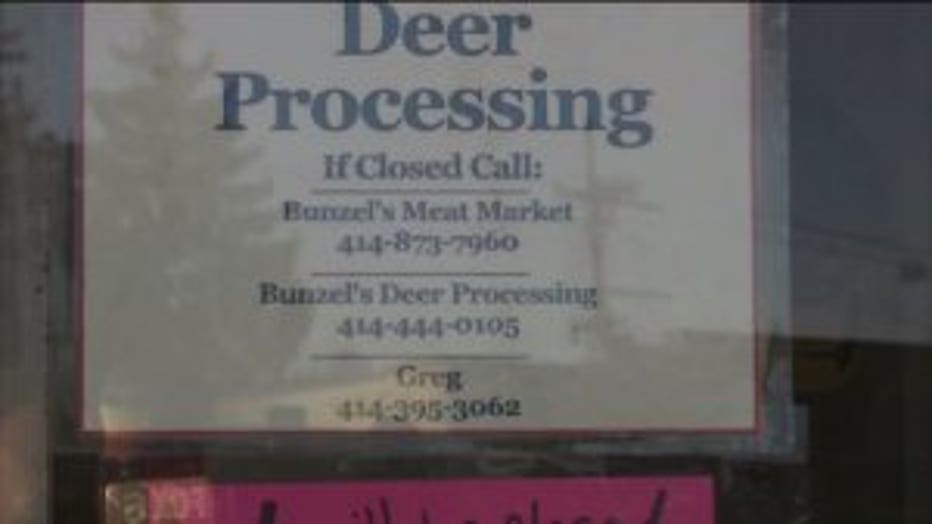 Those at Bunzel's are also helping the DNR this hunting season -- by keeping donated kills in storage to monitor for chronic wasting disease or CWD. These are deer killed by local municipalities like River Hills and Mequon for study.

The animals are tagged.

"The tag will stay with the meat in the freezer. The other tag with the head. The head will go to the DNR for testing," Cianciolo said.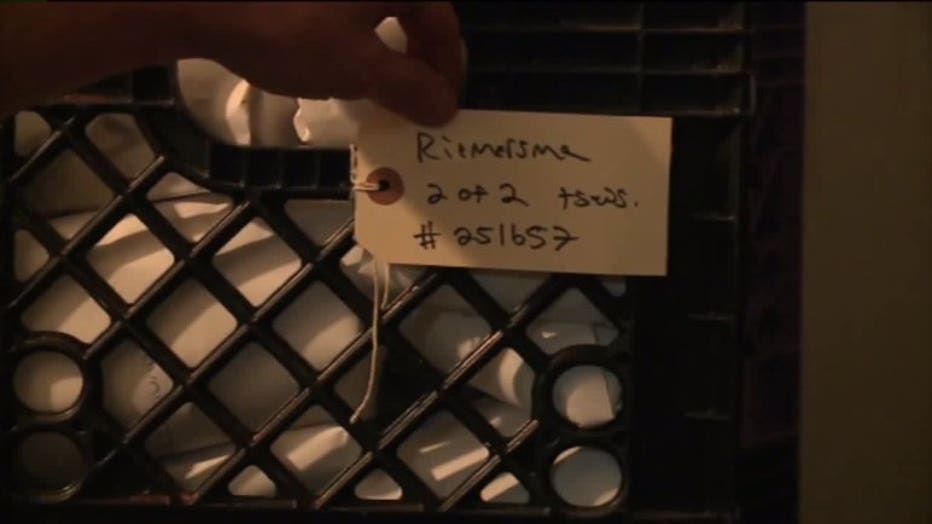 Once the DNR gives the all clear on the remains, Bunzel's donates the mean to local food banks.

"This is crunch time for us here," Cianciolo said.

And soon, it will be chow time for Noblin and his family.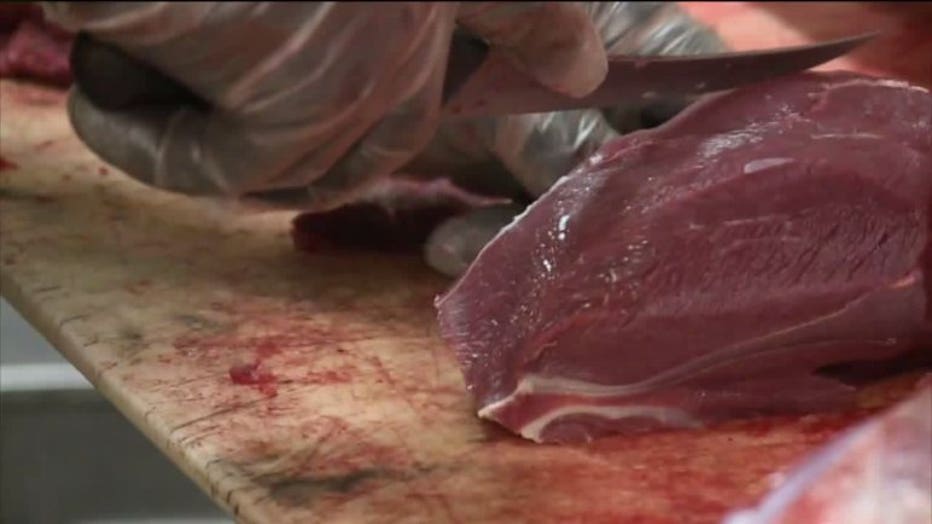 "Looking forward to chewing on that meat!" NOblin said.

The nine-day gun deer hunting season wraps up Sunday, November 27th.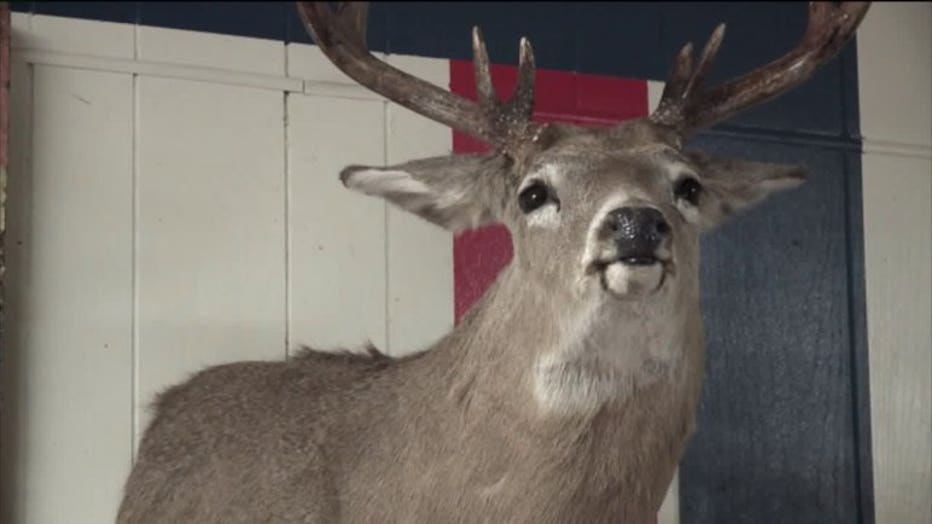 CLICK HERE for more on gun deer hunting in Wisconsin, via the Wisconsin DNR's website.