Woman who accused Greendale police of profiling during traffic stop has withdrawn her complaint
GREENDALE -- A woman who accused Greendale police of profiling her during a traffic stop has withdrawn her complaint. This, after Greendale police completed an investigation into the matter.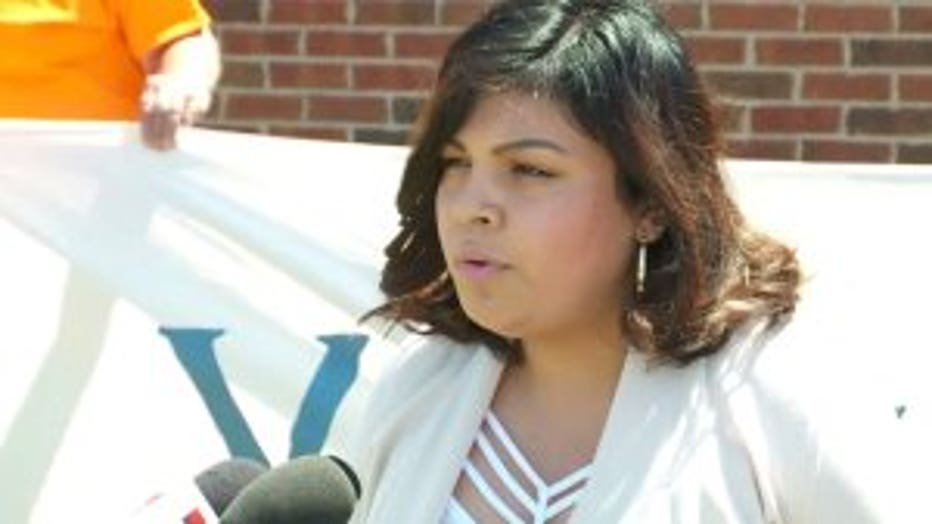 Katherine Torres filed a complaint with the police department on Friday, June 2nd. Torres says she was driving back to work from her lunch break on that Wednesday when a Greendale police officer pulled her over. Torres says the officer's first questions were not the ones she expected.

"The first thing he asked me was, 'Are you a U.S. citizen?' Then he asked for my Social Security, then he asked for my license and, finally, he asked for my insurance card," Torres said in a news conference on June 2nd.

Greendale police say after the complaint against the department, they began an investigation to determine if Torres' allegations were accurate.



On the date that Torres was pulled over, Greendale police say they had four officers participating in the state "Click It or Ticket" initiative. They say 34 traffic stops were conducted -- and 35 citations were issued to motorists with a variety of ethnic backgrounds.

A police sergeant observed a vehicle which did not have a front license plate attached or displayed -- a violation of Wisconsin State Statutes. The sergeant stopped the vehicle and identified Torres as the driver. Torres was issued a citation for failure to fasten seat belt and given verbal warnings for two other violations.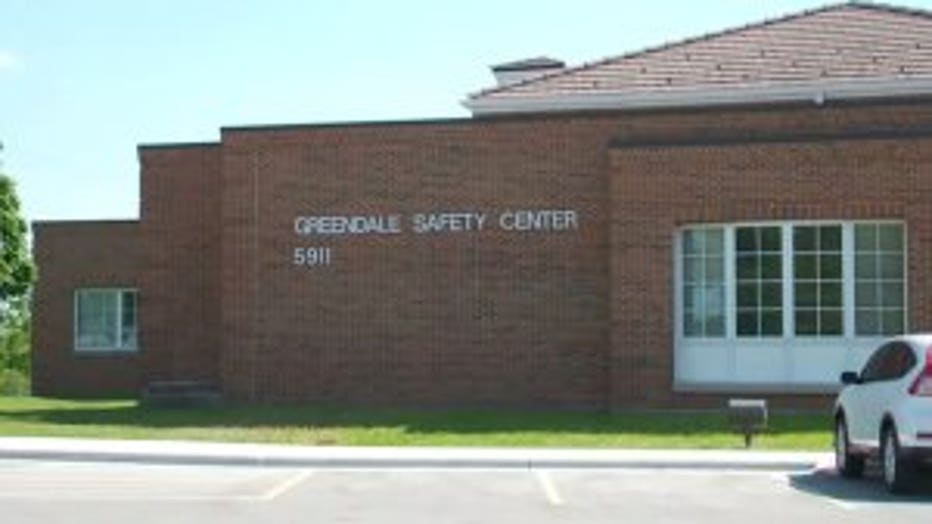 The news release issued on Tuesday, June 6th says the Greendale police sergeant asked Torres for her social security number "which is consistent with Greendale policy. Wisconsin law allows collection of social security numbers by law enforcement. The Greendale Municipal Court uses the social security number to assist in the collection of unpaid forfeitures through the State's Tax Intercept Program."

Officials says they reviewed the audio and video recording captured on the sergeant's in-squad video system. The news release says the allegation that the sergeant questioned Torres about her citizenship is false. It says he "asked Ms. Torres for her contact information, insurance information and verified address, consistent with proper procedure. He never questioned her citizenship or immigration status, as alleged by Ms. Torres."

Again, Torres has withdrawn her complaint.

Officials with Voces de la Frontera, an immigrant advocacy organization issued this statement Tuesday evening:

On Tuesday, June 6th, the Greendale Police Department posted a statement to their Facebook page saying Katherine Torres had withdrawn the complaint she filed last Friday. The statement also claimed that dashcam video (seen here) shows that patrol officer involved, Officer Karczewski, did not ask Ms. Torres if she was a US Citizen (she is). The statement said the department routinely records the Social Security numbers of motorists they stop.

The video's audio is full of background noise, although the beginning of the encounter at about 1:00 on the Facebook video is surprisingly clear. At 2:10 the officer is heard asking for Ms. Torres' Social Security number. The audio then cuts out, and in the top and center of the frame the timestamp mysteriously hiccups and speeds up. Apart from this, much of the conversation between Officer Karczewski and Ms. Torres can't be understood at all because of the static. There is also a moment where many minutes appear to have been cut from the video, perhaps while the officer was in his car. The video in no way disproves Ms. Torres' allegations that the police asked if she was a US citizen, and it proves they asked her for her Social Security number.

"On Thursday I accompanied Ms. Torres to a meeting with Greendale Chief of Police Robert Malasuk," said Christine Neumann-Ortiz, Executive Director of Voces de la Frontera. "Chief Malasuk refused to allow me to accompany Ms. Torres into the meeting, and in front of me he told her that if she did not withdraw the complaint he would file criminal charges against her. He intimidated her. It is ridiculous that the Greendale Police Department collect people's Social Security numbers for minor traffic infractions. Local law enforcement shouldn't be investigating immigration status and they definitely shouldn't be intimidating community members who are using the proper channels stand up for their rights."