Woman pays hundreds in towing fees after phony parking scam near The Rave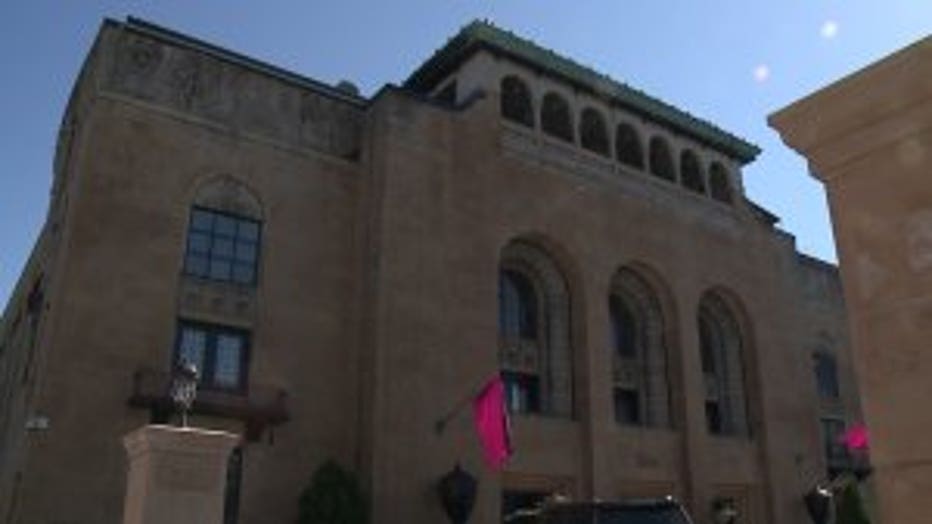 MILWAUKEE -- A woman says she was one of several people who was sold a fake parking permit near The Rave and ended up paying hundreds because of it. The ironic part of this story is the alleged scammer was not hard to find.

On her first trip to The Rave, Hanna Hoferitza of Menomonee Falls says she didn't think twice about parking in a lot nearby.

"He had a sign, just said $20 that was it," Hoferitza said. "He reached through the window and put it in my thing."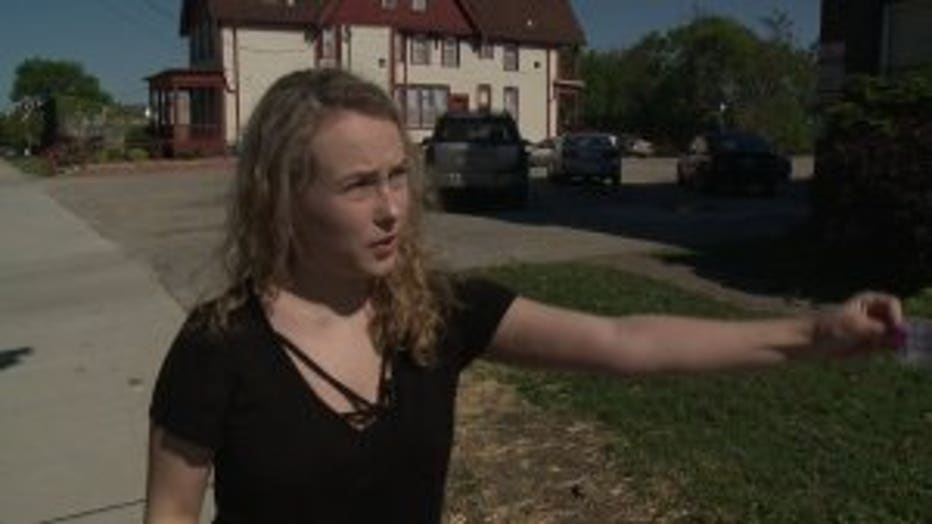 Hoferitza's first visit to the music venue ended in an encore of misery, because the parking permit was fake! Her car was towed and it cost a pretty penny to get it back.

"$348.48. Plus the $20," said Hoferitza.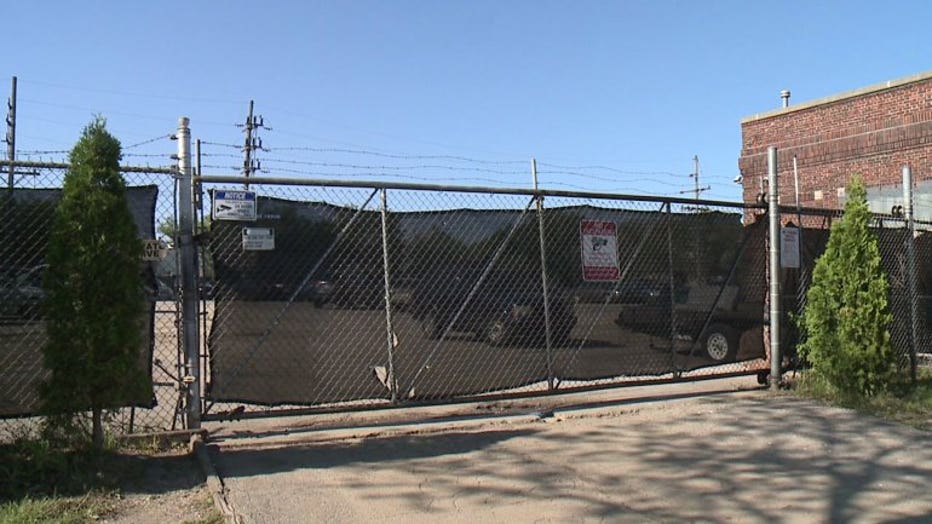 The lot attendant turned out to be fake and left an obvious clue: his name was on the back of the 'fake' parking ticket.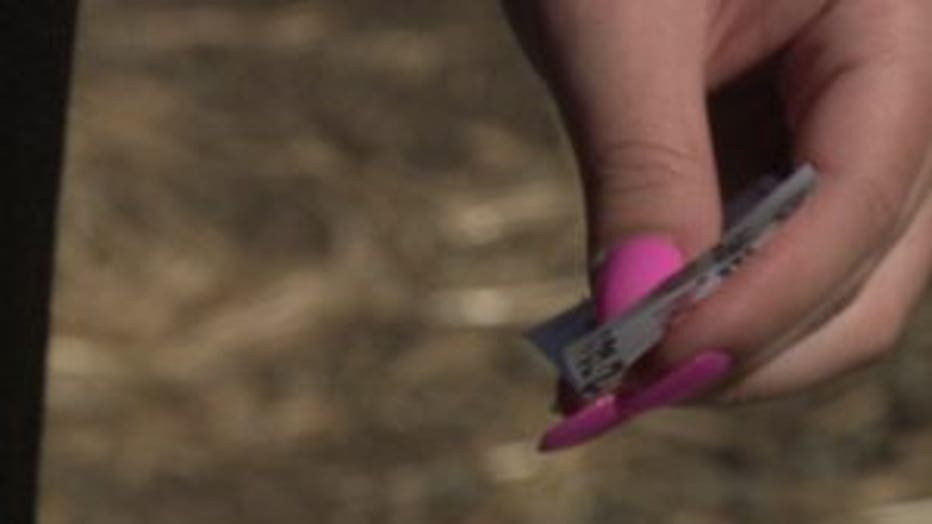 "On the back here, we have his tax information with his name on it," said Hoferitza.

When FOX6 News arrived Thursday, neighbors in the area quickly pointed us to a man named "Brian," as the person responsible. We spotted him walking into an apartment building next to the lot. When we followed -- with the victim in tow -- we spotted a woman with Brian in the hallway. Hoferitza sprinted towards his apartment but once there, the couple would not answer the door.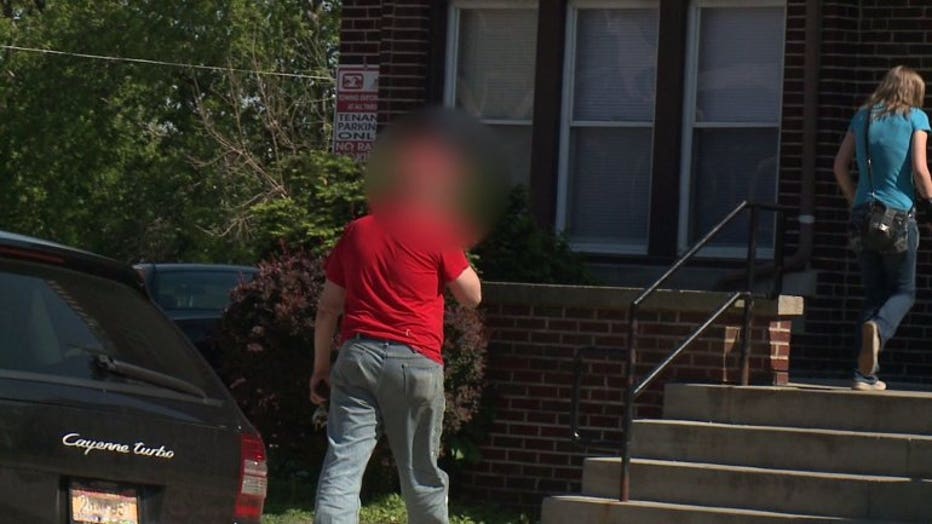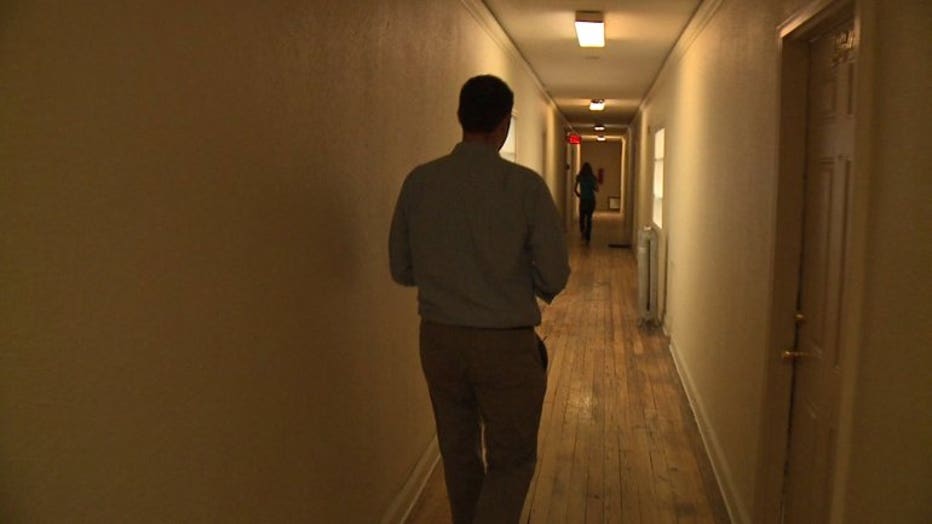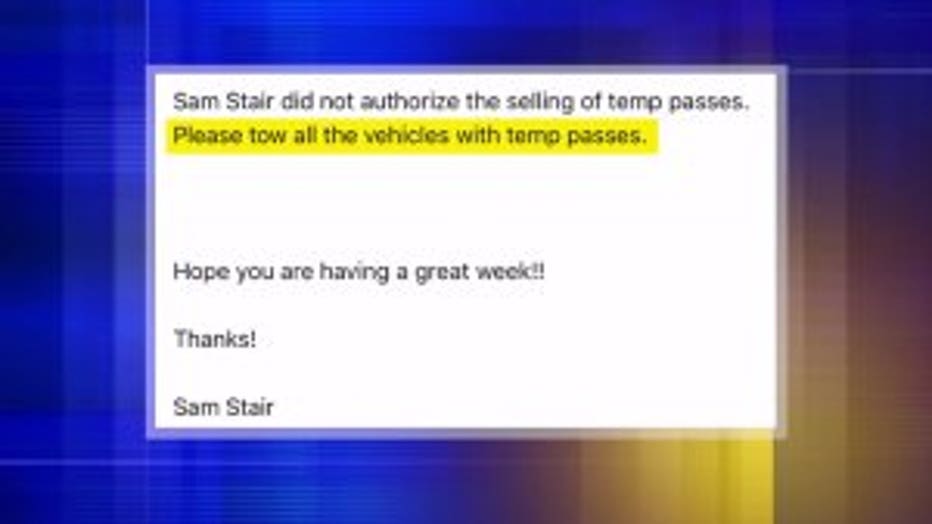 FOX6 News then focused our questions to the tow company, Always Towing. They admit while their employees spotted the parking permits and they had strict orders in writing Monday from the property owner to, "tow all the vehicles with temporary passes."

"We did what he asked us to do, and did what we were contracted to do," said Mike Maistelman, attorney for Always Towing.

When FOX6 News reached the property owner, he says he didn't know about the sale of parking passes. The owner had cars towed after building residents complained the lot was full and they had nowhere to park.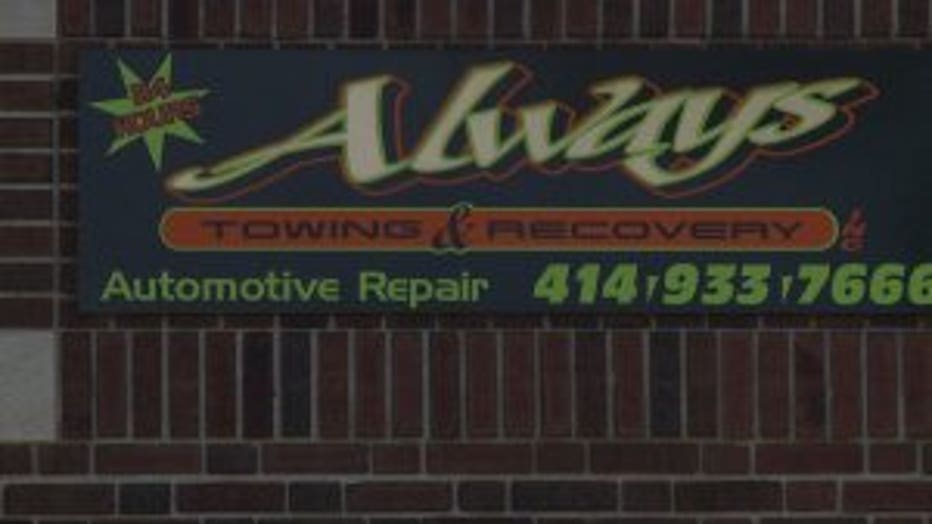 We were able to deliver some good news: the tow company says they hope police will get involved. In the meantime, Always Towing had us call Hoferitza to help her out by offering to make her whole again.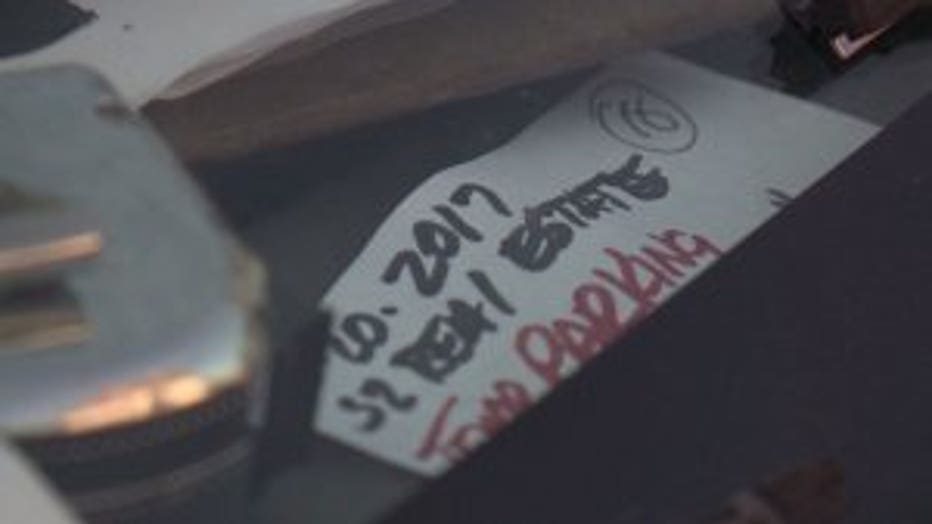 FOX6 News was able to reach "Brian" by phone Thursday evening. Turns out he's not just a resident but also works as a maintenance man for the property. He says this whole thing is a big mistake. He admits he was selling permits and the property owner did not know it. He says he didn't know people were going to get towed and said he wants to reimburse everyone affected.

Milwaukee police say they are now investigating this incident and they know who "Brian" is.