Woman jumps on hood, clings to windshield wiper in attempted carjacking caught on video


MILWAUKEE -- A woman has shared incredible and terrifying video of an attempted carjacking in which she was the victim. It happened in broad daylight near downtown Milwaukee on Tuesday afternoon, May 23rd.

Melissa Smith posted on Facebook that she was gassing up her SUV on St. Paul Ave. on Tuesday around 2:00 p.m. That's when the suspects, apparently in a stolen vehicle, tried to steal her SUV.

Smith told FOX6 News she was running off pure adrenaline during this incident.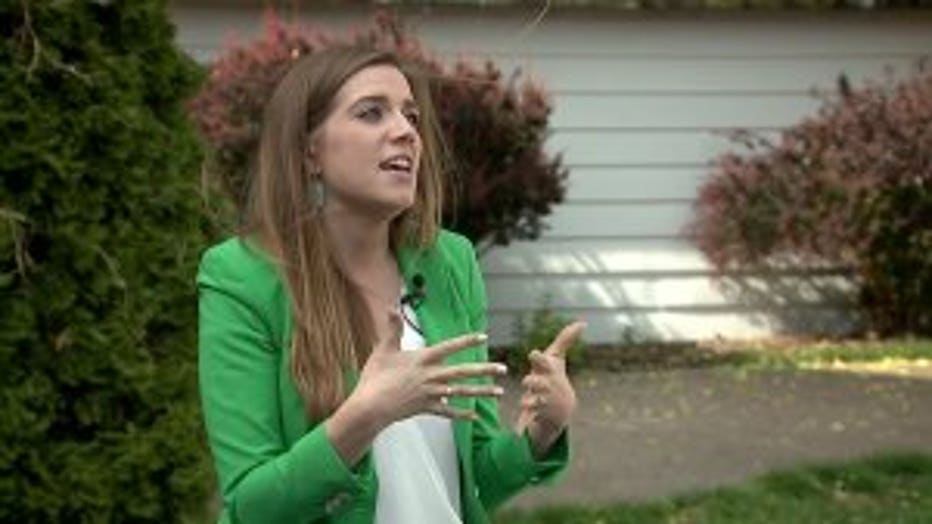 "I had this 'this is not happening to me reaction' and ran around, jumped around on my car, grabbed my windshield wipers, and didn't let go," Smith said.

Smith jumped on the hood of the SUV to prevent her vehicle from being driven off.

"They laughed at me.  The kid in my car laughed at me while I was on my car and tried moving and throwing me off, and I screamed bloody murder, and I didn't get off," Smith said.




After a couple of seconds, the person inside the SUV jumped out -- and left the SUV in gear.

Smith was then forced to jump into a moving vehicle -- even as the suspects drove away.

Smith said in the Facebook post that the suspects didn't get her SUV, but they did make away with her purse, iPhone and wallet.

Amazingly, she was unharmed.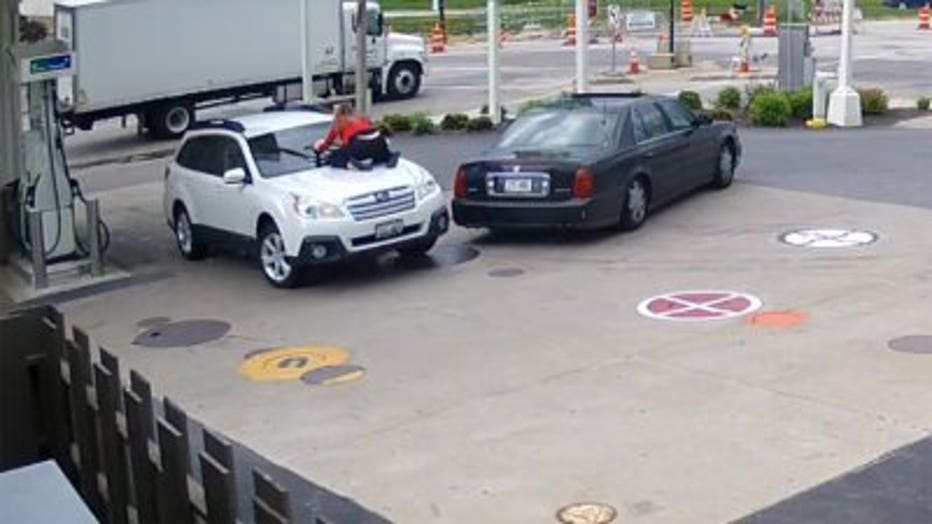 "I don't think it's sunken in how really bad that could have been.  I know it's not the right decision but it was gut instinct.  You have a split second to think about what you're going to do.  That was my gut reaction," Smith said.

She said her fiance was the first person she reached to let him know that she was OK.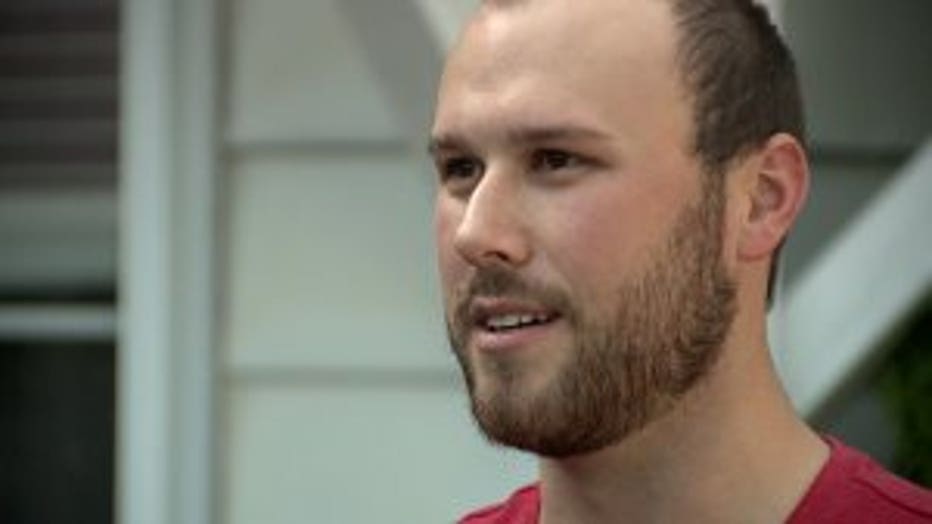 "It's very frightening, and when I saw the video, my heart just sank, and it's very unnerving, terrifying for her, and that stuff happens and it's kind of becoming the norm," Smith's fiance, Brock Guetzke said.

Smith and her fiance said they're upset by the actions of the suspects.

"It's not cool. It's not going to make you successful. It's not going to make you good honest money.  It's going to get you into big trouble one day," Smith said. "I'm glad people are seeing (the video) and know this can happen to anybody.  Anywhere.  I did not expect that to happen at 2:00 in the afternoon," Smith said.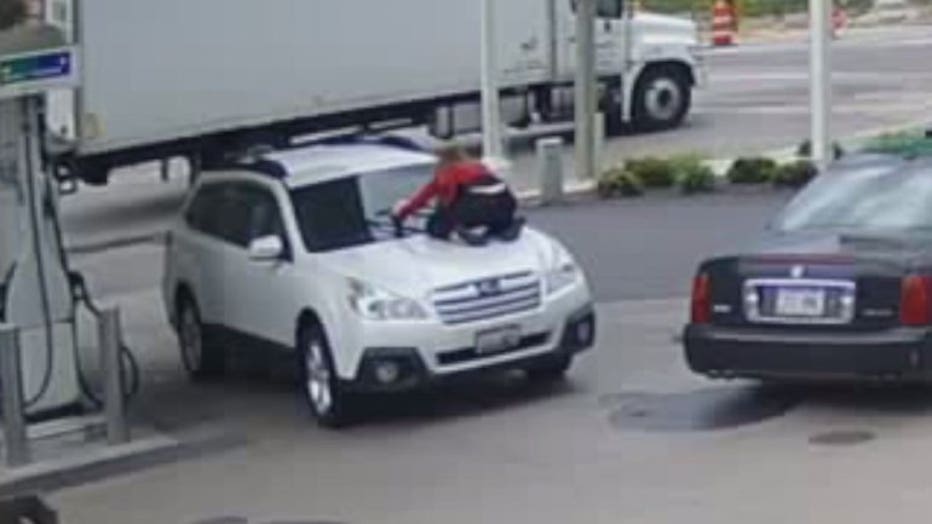 Smith noted that she realizes she made a mistake by leaving the vehicle unlocked with the keys inside at the gas station.

Monitor FOX6 News and FOX6Now.com for updates on this developing story.