Woman faces 156 counts after wolf-hybrids, horses seized in Crandon; witness said dogs were eating puppy
CRANDON -- A Forest County woman has been charged with 156 counts (six of them felonies) related to the conditions of animals at her property, including allegations dogs were killing and eating other.

According to WLUK, 52-year-old Patricia Kirker faces six counts of mistreatment of animals causing death, 46 misdemeanor counts of intentionally mistreating animals, and 102 misdemeanor counts of intentionally failing to provide food and water for animals.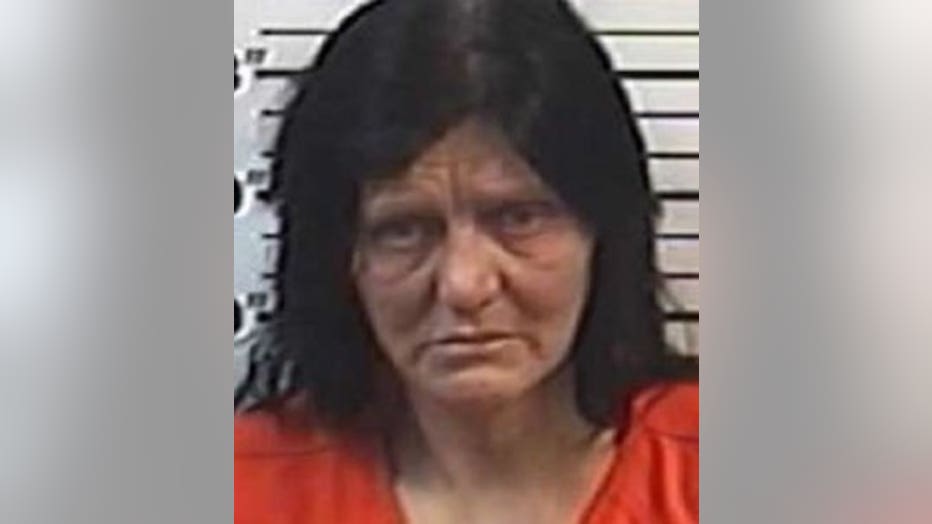 Patricia Kirker (PHOTO: WLUK)


She made an initial appearance in Forest County court Wednesday, April 19th. A preliminary hearing is scheduled for May 3rd. A cash bond of $10,000 was set, including a provision that she not possess any animals, but she refused to sign the paperwork, according to court records.

According to the criminal complaint, a woman invited to Kirker's property on County Road S in Crandon in late January took video of the animals and the conditions, and then shared the information with police. The witness said she saw three puppies killed by other dogs -- and one being eaten by the others. She also observed dogs eating a dead horse carcass. She advised there was little to no food and water for the animals, and some had embedded collars.

This witness estimated there were more than 30 dogs on the property, but said she "couldn't count because they were everywhere." She said none of the dogs were receiving medical care.

Another witness, who had been given a key to Kirker's property, said there was "approximately one to two feet of dog feces in the home." This witness said she observed Kirker "rip the embedded collar off of a dog," and replace it with a thicker leather collar.

According to the complaint, this witness said she believed "more than 15 puppies had been killed by other dogs belonging to Kirker." Additionally, she said four to five adult horses died on the property since the summer of 2016, along with one pony.

The complaint says sheriff's officials have been receiving complaints associated with Kirker since the beginning of 2015. The complaints initially involved animals (dogs and horses) running from her property, but expanded into "wild packs of dogs running from her property and attacking other animals." The criminal complaint notes 80 reported incidents since January 1st of 2016.

On March 14th, the second witness told investigators she'd learned Kirker was planning to move to Plainfield. On March 15th, a search warrant was prepared and approved.

Police executed the search warrant on March 17th at the Town of Crandon home.

Police found dead animals which had not been disposed of, malnourished animals and little food and water. Thirty wolf-dog hybrids and 14 horses were removed from the property.

The Forest County Sheriff's Office and the ASPCA launched an investigation on the property after receiving numerous complaints from local residents about the owner breeding wolf-dog hybrids and animals escaping frequently, posing a safety risk.

A wolf-dog hybrid is part dog and part wolf. Officials say most wolf-dog hybrids are considered timid and unpredictable, making them potentially dangerous as pets.

In Wisconsin, people who own wolf-dog hybrids are required to get a license.