Woman dies after swimming at Harrington Beach State Park; recovery effort for missing man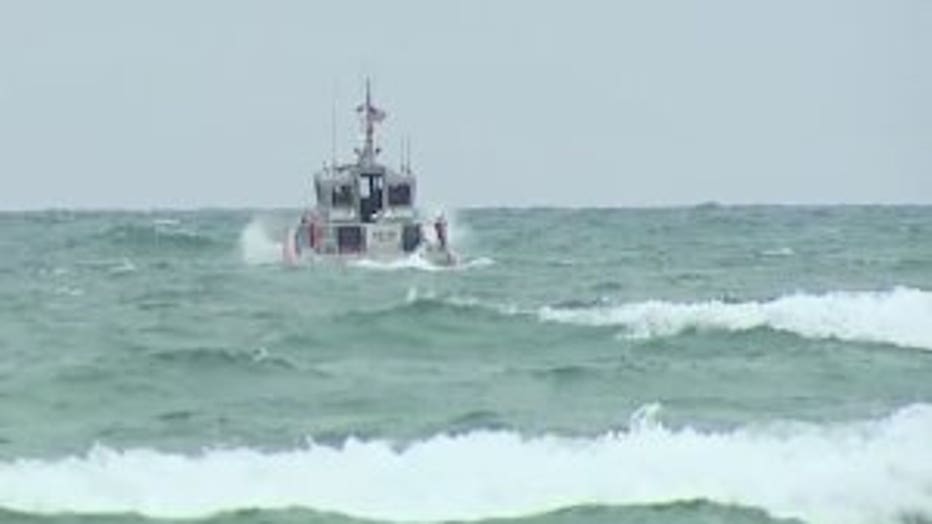 Coast Guard at Harrington Beach State Park


OZAUKEE COUNTY -- An outing at Harrington Beach State Park turned tragic. One swimmer passed away and another remained missing Tuesday, Aug. 21. A group of five out camping took the plunge into Lake Michigan about 1 p.m. Monday, Aug. 20. Only four returned to shore.

Ozaukee County sheriff's officials said around 5 p.m. Monday the search for the missing swimmer, Ahmad Adl, transitioned from a rescue operation to a recovery effort.

Search crews were out beginning Tuesday morning, and the efforts involved an aerial search of the Lake Michigan shoreline, a DNR airplane conducting a search of the shoreline from north of the Ozaukee County line, south to Port Washington and ground searches.

Boats weren't deployed due to hazardous weather conditions, sheriff's officials said.

The Ozaukee County sheriff's rescue boat was the first to respond Monday afternoon. When it arrived, four of the five swimmers were already out of the water. Adl, 34, of Franklin, was missing.

Crews were focused on finding Adl among the four- to six-foot waves.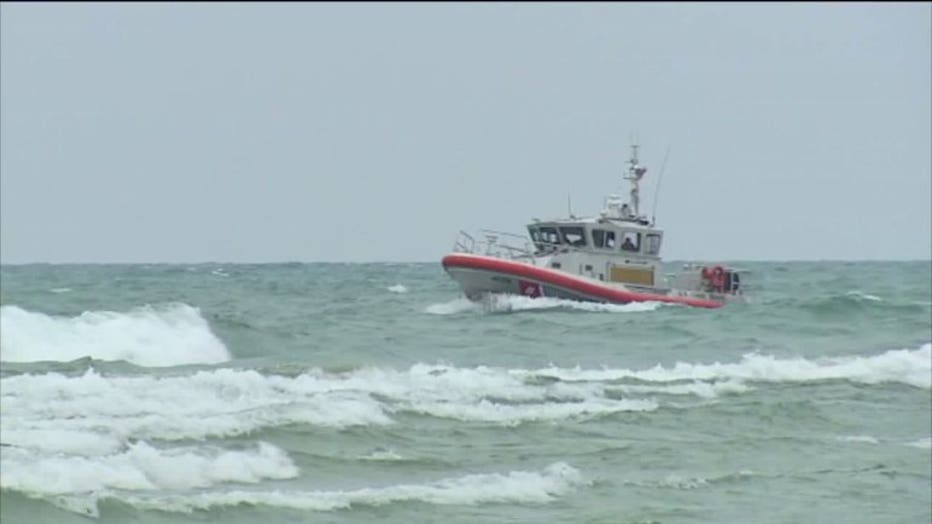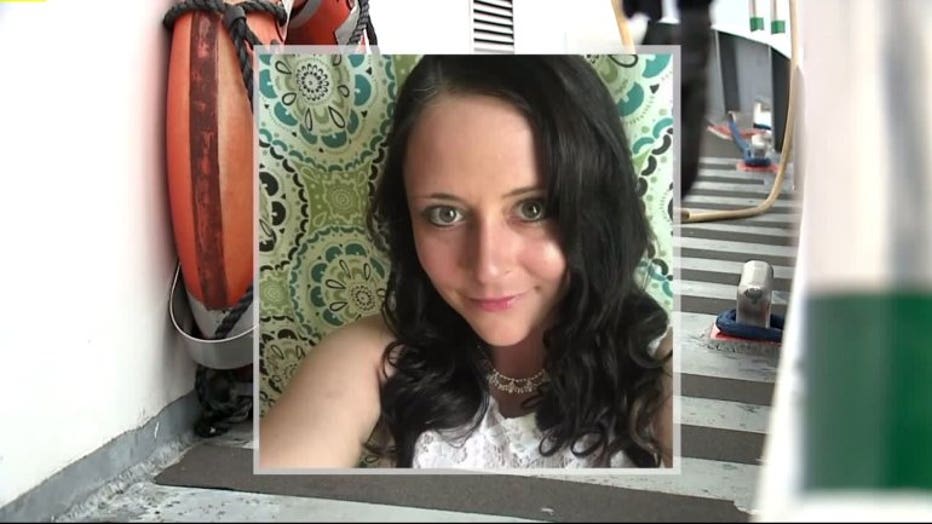 "Our crews were experiencing up to a 30 to 35 degree roll back and forth, so the vessel's actually 30 degrees up on its side," said Scott Ziegler with Ozaukee County Emergency Management.

The rip currents were powerful as well, which the swimmers probably did not realize.

Among the four swimmers who got out of the water, Paige Berndt, 32, of Milwaukee, manager of Grafton's Water Street Brewery, was badly injured and died hours later at the hospital.

Ziegler said the water's surface can look one way, but underneath, it's quite another.

"As the waves come in shore, they hit the shore and they rebound, so if you think of a sound wave hitting something and can reflect back, same thing with the waves. They kind of come in and reflect back and actually carry out," said Ziegler.

When search efforts resumed for a short time Tuesday, the waves were reaching eight feet.

Adl works for GE Healthcare, which issued a statement saying: "We are currently working with local authorities on this matter. Our thoughts are with Ahmad Adl's family during this time."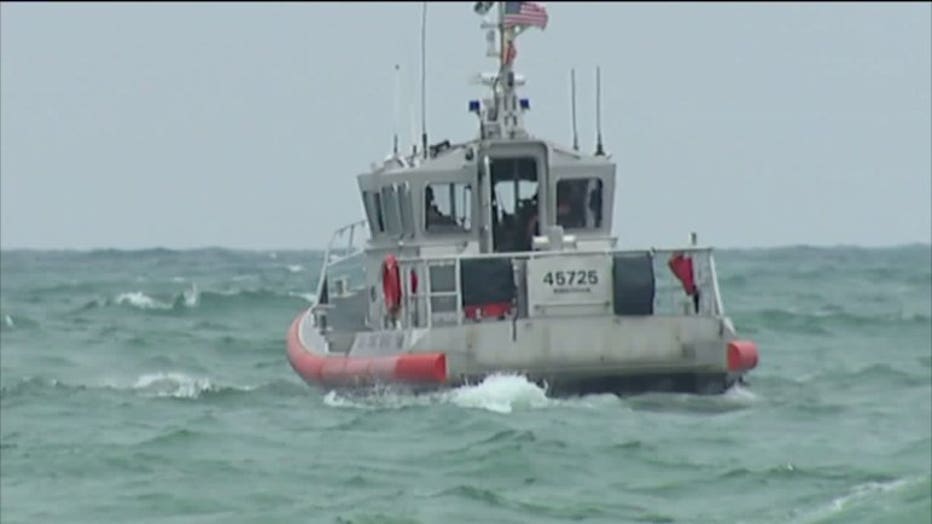 Authorities have asked residents who live near the shoreline to search their properties for any signs of Adl. Anyone with information is asked to contact  the Ozaukee County Sheriff's Office at 262-284-7172.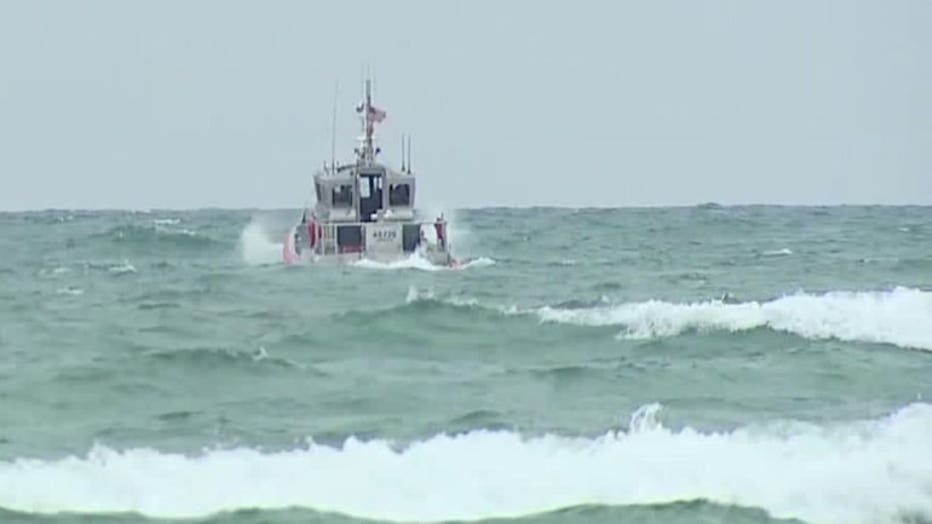 Coast Guard at Harrington Beach State Park