Woman battling depression finds therapy through coloring; sends artwork to children in hospitals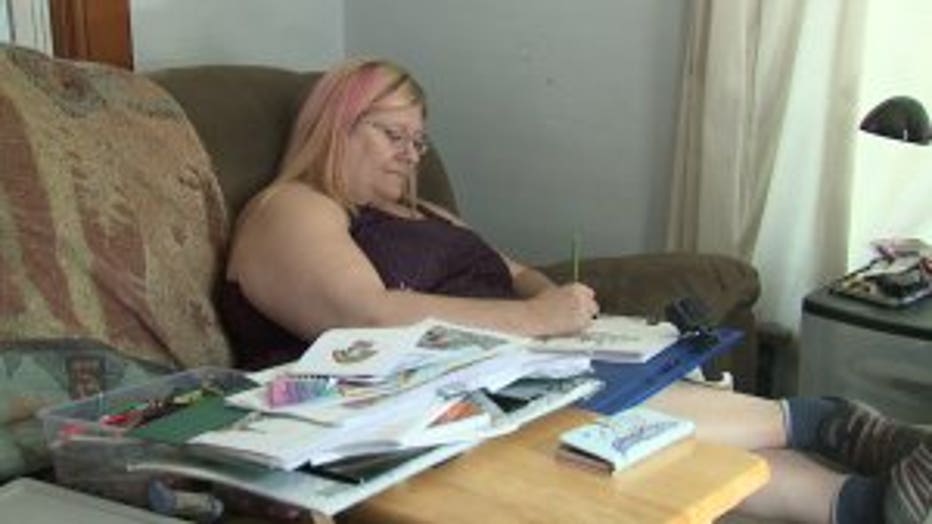 HARTLAND -- For long stretches, the sounds of a hand rifling through a bin of colored pencils and the subsequent sketching are all you can hear in Ranay Gross's living room. Lounged in a recliner, Gross fills in one coloring after another.

"I would say (coloring is) 80% of my life," Gross estimated.

A small pile of completed artwork fills the corner of Gross's living room, which has basically become her studio. Coloring is her escape.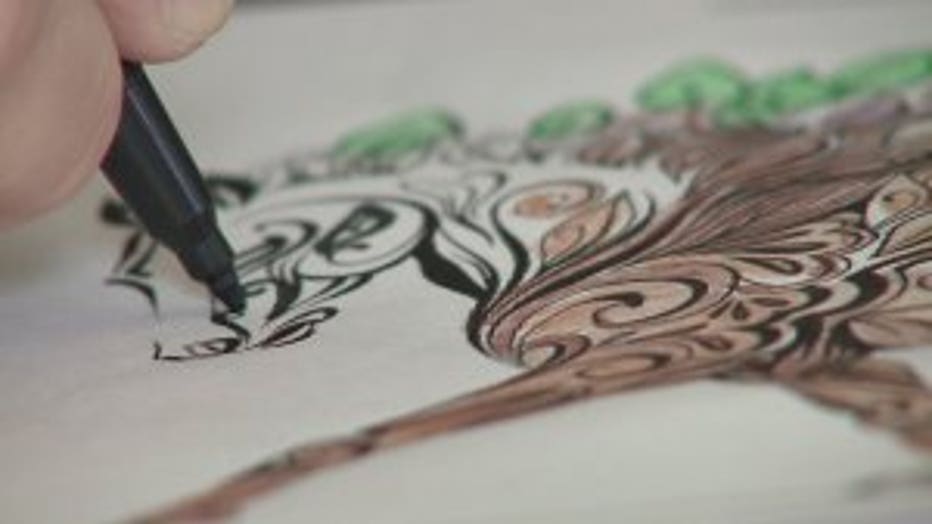 "It's like everything just kind of flows out of me. I'm in another world," Gross said.

Gross is convinced her finding the release is what saved her life.

"I had a nervous breakdown and ended up in a psych ward and the only way I could not think about the bad stuff was to color," she said.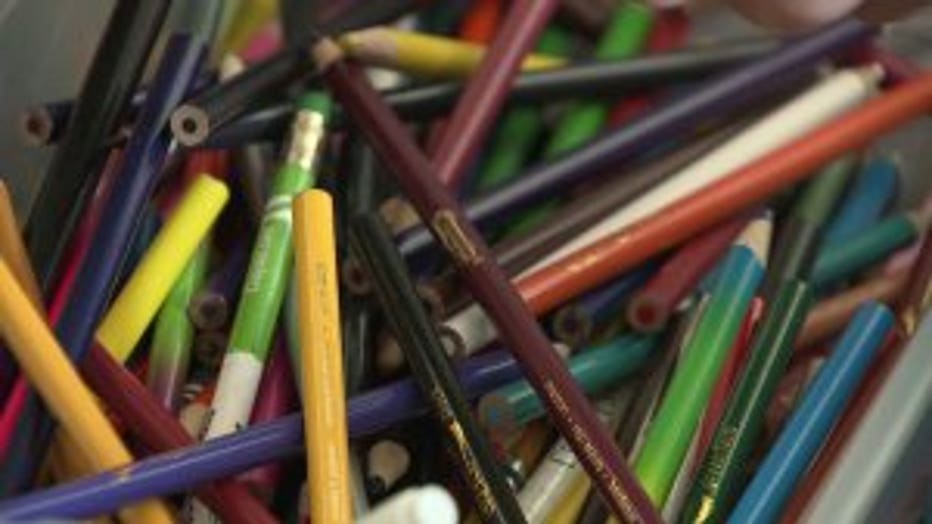 Gross says her nervous breakdown was the end result of stress built up by medical issues: a stroke, a cancer scare, and heart problems. Gross says they all conspired to make her feel worthless, even around her own family.

"I'm always in the hospital, here and there," Gross said of her feelings then, "My family can't do anything with me because I'm always sick."

At her darkest moment, Gross considered suicide.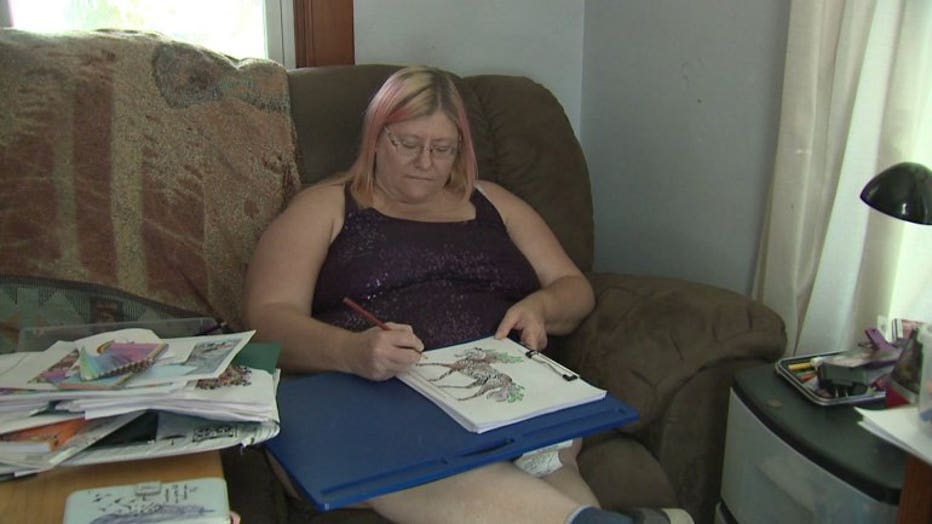 "It just, I just felt like they would be better off without me," Gross said.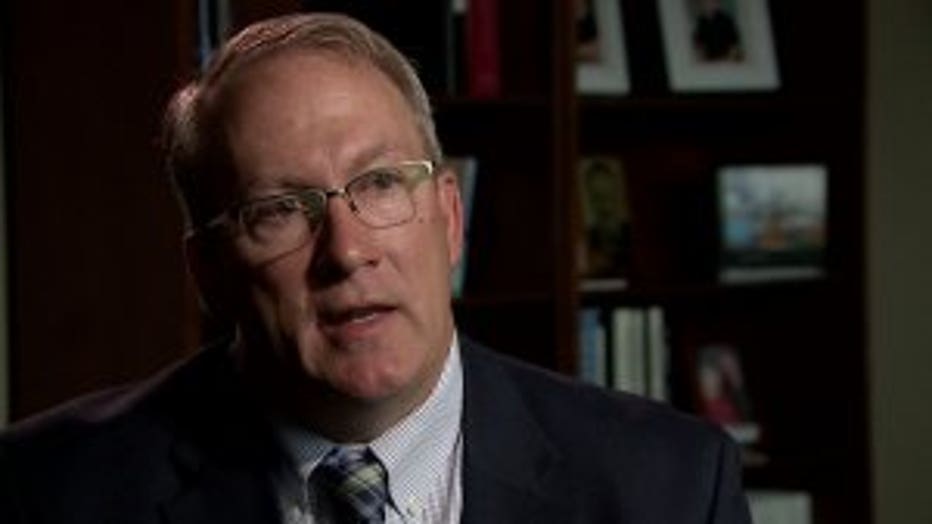 Dr. Jon Lehrmann is the chairman of the psychiatry department at the Medical College of Wisconsin. Lerhmann said art, and other forms of self-expression, are common methods of mental health therapy.

"Sigmund Freud had a theory about depression; that in depression, one turns their anger inward and art is a way of getting one's feelings out," Lehrmann said.

Lerhmann said anyone who is quick to label the idea of adults coloring as simply childish is missing the point.

"Sometimes, we need to return to...where we developed from and childhood is where we have the freedom to express ourselves," Lehrmann said.

For Gross, that return is what turned around her life.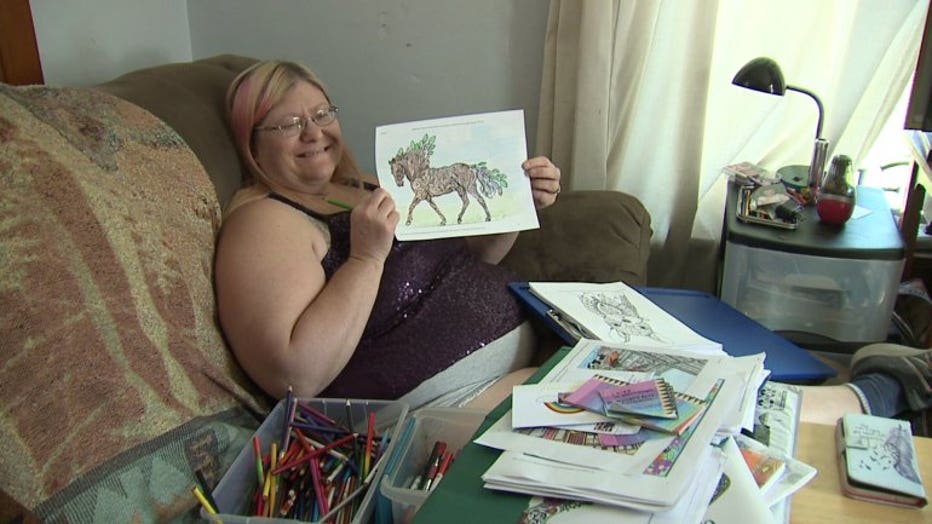 "My legs are, like, numb, you know? I could sit here all day now. But I know my husband's going to make me get up, do something," Gross said with a chuckle.

Over time, Gross and her family could see the stacks of completed colorings were taking over their living room. That's when a friend suggested Gross start sending them to children in hospitals all over the country.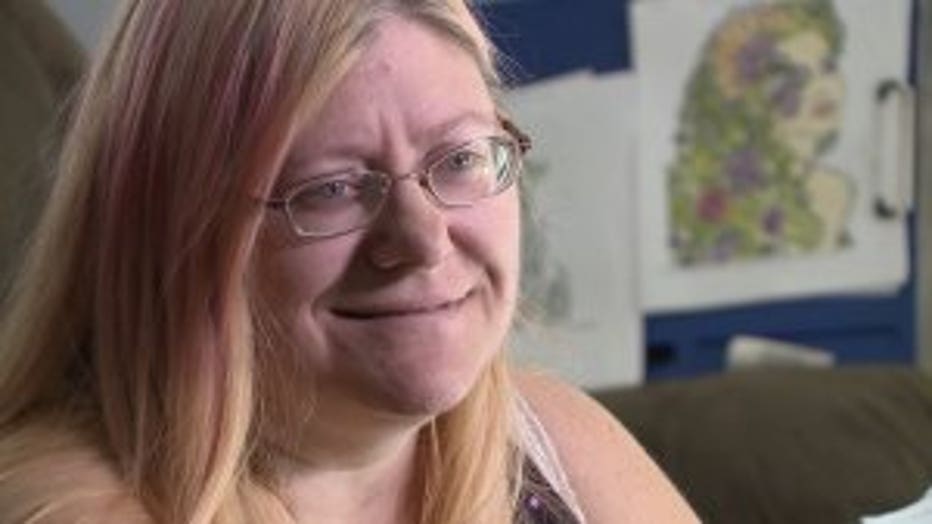 "It just snowballed. I just send to whoever I get on Facebook," Gross said.

Gross said seeking out the support pages for hospitalized kids all over the country has become another form of therapy.

"I'm going to continue doing what I'm doing. I don't know where it's going to go but I just want to make people happy," Gross said, "And now that I'm happy, I want other people to be happy."

Unlike the colorings, Gross knows there is no finished product when it comes to managing mental illness. It can be treated though and Gross said she's proof art can be part of the prescription.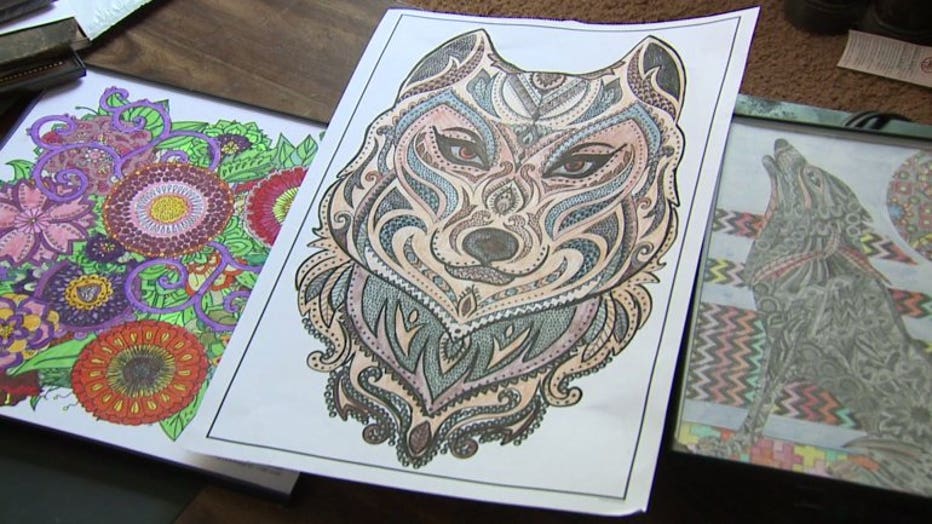 Children's Hospital of Wisconsin collects coloring books for its patients' therapy. If you'd like to donate coloring books to the hospital, call the donation line: 414-266-2787.