Woman accused of killing man, allegedly tried to use cleaner to get rid of evidence linking her to crime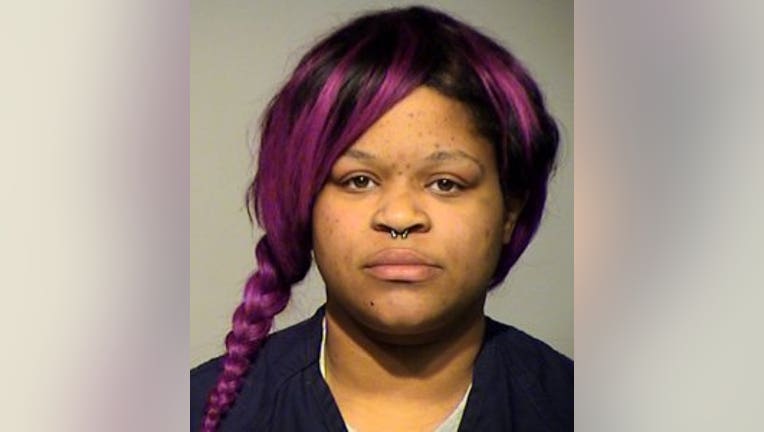 article


MILWAUKEE -- 30-year-old Porsche Humphery of Waukesha faces a charge of first-degree reckless homicide, use of a dangerous weapon in the shooting of Loren High on February 1st.

According to the criminal complaint, Milwaukee police responded to a home near 24th and Vienna on the city's north side on Sunday, February 5th. They found High dead inside the residence. He apparently suffered a gunshot wound to the chest. In one bedroom closet, a detective "found two fired .40 caliber cartridge casings. No firearm was ever recovered at any time during the search of this residence."

Investigators also found a piece of glass that had a white powdery residue on it. The complaint indicates a forensic investigator "was able to recover a lift from this piece of glass." That print was later determined to be "the right thumb print" of Porsche Humphery.

The man who found High in the home and called police indicated "the defendant has threatened to call people to hurt the victim."

When police interviewed Humphery about this case, a detective stated "the defendant unusually came to the interview with paperwork and a version of events detailing where she was on Wednesday, February 1, even though the detectives were asking questions about Saturday and Sunday. Importantly, the defendant indicated that she never went to the victim's residence on Wednesday, February 1."


The complaint goes on to say Humphery "gave changing stories as to where she had been on Wednesday night and how she had gotten home and stories about how she gained knowledge of the victim's death that conflicted with other witnesses' statements." She also gave conflicting stories as to whether or not she handled a firearm owned by the victim; a firearm nicknamed "Betty."

Police took information from Humphery about where she was in the hours before the victim's death and were able to get bus video as well as security video that "clearly showed the defendant to be wearing a maroon coat with a light purple scarf, boots, dark pants and a knit hat on February 1, 2017."


Later, investigators conducted a search of Humphery's residence. They found a maroon winter jacket and a park of dark brown and tan winter boots. The complaint indicates "the boots and the coat were wet and had a strong odor of cleaner. Hanging inside the shower was a light purple night scarf and a light purple knit headband both of which had the strong odor of cleaner." Police also found "light purple knit fingerless mittens and a multi-color dishrag which had a strong odor of cleaner on them." The complaint says based on this detectives "believed that this is consistent with the defendant attempting to use cleaning products to get rid of any blood or DNA that could potentially link her to the homicide."

Investigators also indicated they used Gmail data to link Humphery to the location of the homicide on February 1st.

If convicted, Humphery faces up to 60 years in prison. She is due back in court for her preliminary hearing on Wednesday, March 29th.