Woman accused of driving under the influence of several medications, man ended up in ICU
WAUKESHA COUNTY (WITI) -- A Waukesha woman is accused of driving under the influence of several prescription medications, and causing a crash that seriously injured a man driving a separate vehicle. That man's injuries landed him in the ICU.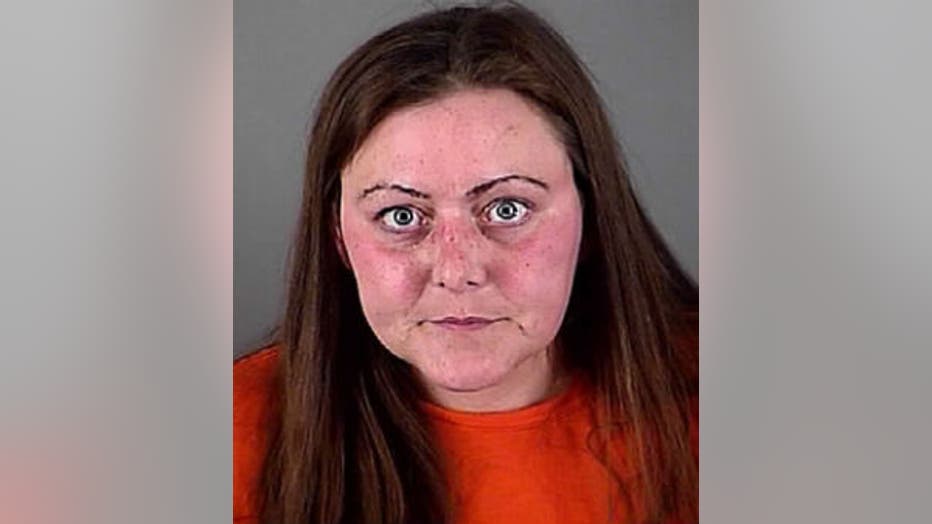 35-year-old Amber Alexander of Waukesha faces the following charges:


On Tuesday, April 7th, Waukesha police officers were dispatched to the intersection of Oakdale Drive and State Highway 59 in Waukesha for a report of a crash involving two vehicles. There, police spoke with a witness who indicated he was in a vehicle traveling in the same direction as the striking vehicle driven by Alexander. The witness told police Alexander appeared to be asleep at the wheel, and that she drove through a red light at the intersection at approximately 45 miles-per-hour -- striking the second vehicle on the driver's side door.

The second vehicle was occupied by a male driver and his wife.

The driver of the second vehicle was taken to the hospital, where it was determined he suffered a fractured pelvis and had a brain bleed. He was admitted to the ICU.

Police attempted to speak with Alexander, but they say she appeared confused and hysterical -- asking what happened, not realizing she had been involved in a crash. She was heard telling first responders she was coming from a methadone clinic prior to the crash. She was taken to the hospital.

At the hospital, police spoke with her again. She was complaining of head pain and back pain, and it was determined she had suffered a broken toe. In an attempt to determine whether she had a driver's license, an officer asked to go into Alexander's purse, and it was noted that she appeared "extremely nervous," and kept insisting on getting it herself. She had to be prevented from getting up out of the hospital bed by hospital staff.

The complaint indicates as the officer searched Alexander's purse, the officer found a glass pipe with some charred and uncharred suspected marijuana inside (which tested positive for the presence of THC) and a glass jar with a green, leafy substance inside (which tested positive for the presence of THC) and weighed .3 grams. Police say Alexander told the officer the marijuana belonged to a friend.

Alexander told police she had driven to the methadone clinic with her friend before dropping her friend off at an apartment. She then continued driving until the crash occurred.

Before the discovery of the marijuana and prior to being placed under arrest, Alexander was questioned about her prescription drug use based on her statements at the scene.

Police say Alexander said she had been addicted to heroin, and an officer noticed track marks on both of her arms. She told police she went to a methadone clinic each day to take her dosage of methadone.

On the day of the crash, Alexander told police she went to the methadone clinic, but she had also taken six different prescription medications. Alexander told police she had only recently been prescribed one of the medications, and she had been experiencing unusual reactions to it.

Alexander could only perform limited field sobriety tests due to the injuries she suffered in the crash.

She was placed under arrest for operating a motor vehicle while under the influence of an intoxicant, and that's when the marijuana and pipe were found by an officer searching her purse.

Alexander then agreed to a blood test.

Alexander was interviewed by a "certified drug recognition expert," and she appeared confused, and admitted to taking multiple medications -- indicating that she was having problems with a couple that she had recently started taking.

Numerous prescription medication bottles were located in Alexander's purse by police.

The drug recognition expert concluded that Alexander was unable to safely operate a motor vehicle.

Amber Alexander will be in court on May 29th for her arraignment.

In addition to the criminal charges filed against her, she received three citations -- for injury by intoxicated use of a vehicle, reckless driving - causing great bodily harm and causing injury - operating while under the influence - first offense.