With polling showing a 60-point margin, Paul Ryan, Paul Nehlen campaign on eve of primary


RACINE/JANESVILLE -- House Speaker Paul Ryan and his primary challenger Paul Nehlen made the rounds Monday, August 8th on the final full day of campaigning before the primary election Tuesday. Ryan didn't appear concerned -- talking trade, jobs and the Green Bay Packers in Racine -- but not talking about his own race.

At A&E Tools in Racine on Monday, the first question Ryan fielded from potential voters was about the Green Bay Packers.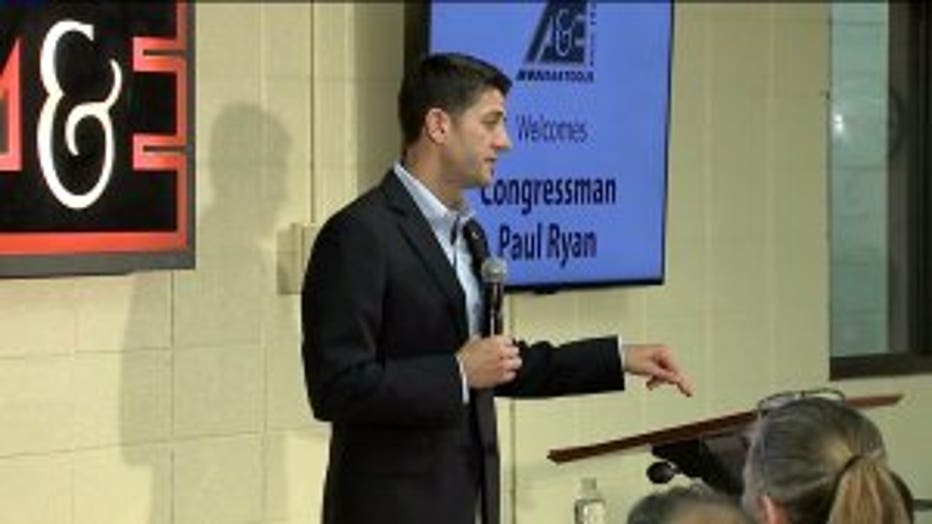 "We've got a new defensive lineman from Indiana. That guy's looking really tough," Ryan said.

Ryan answered a handful of questions from employees at A&E Tools. No one asked about his primary opponent, Delavan businessman Paul Nehlen, or Republican presidential nominee Donald Trump, who endorsed Ryan on Friday, August 5th in Green Bay, after at first withholding support and praising Nehlen.

On Monday, Nehlen stood outside Ryan's district office in Janesville, where he continued to blast the House Speaker for failing to secure the border.

Ryan is expected to crush Nehlen Tuesday -- with polling showing a 60-point margin, but Nehlen said don't believe it.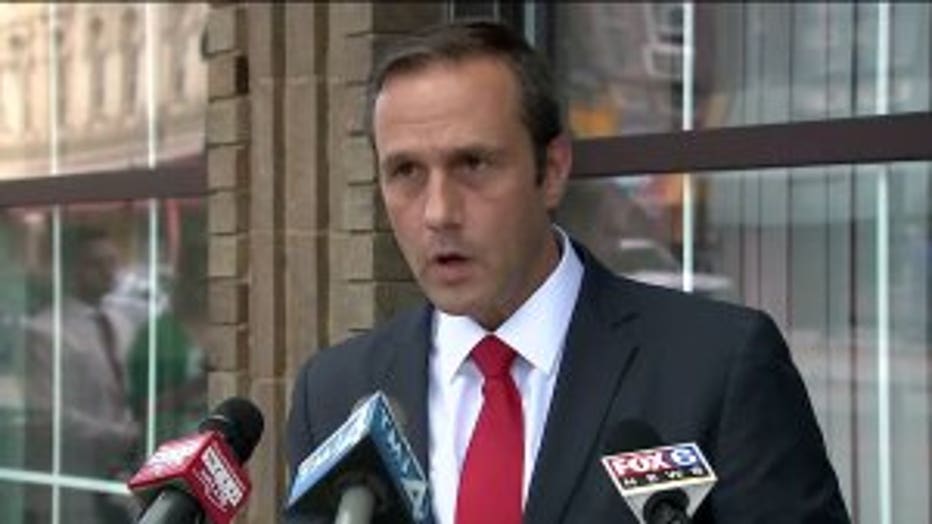 Paul Nehlen in Janesville


"I'm knocking on tens of thousands of doors per week. We're hearing it on the streets. Paul Ryan is scared," Nehlen said. "I'm working on behalf of American voters. Paul Ryan is working on behalf of Chinese voters. Paul Ryan should be the representative for Shanghai."

Nehlen has endorsed several of Trump's controversial policies, while Ryan, at times, has criticized Trump.

On Monday, Ryan mentioned the GOP nominee once, on the topic of trade.

"That's why what Donald Trump says is right -- which is, 'we want good trade agreements. We don't want bad ones. We want good ones.' But in an economy like this, you've got to have good ones so we can make it here to sell it over there, instead of making it there to sell over there. That's the difference," Ryan said.

Ryan did not take questions from reporters.

Nehlen cut short a news conference after only two questions.