With DNC deadline looming, critics say city 'can't afford' expansion of The Hop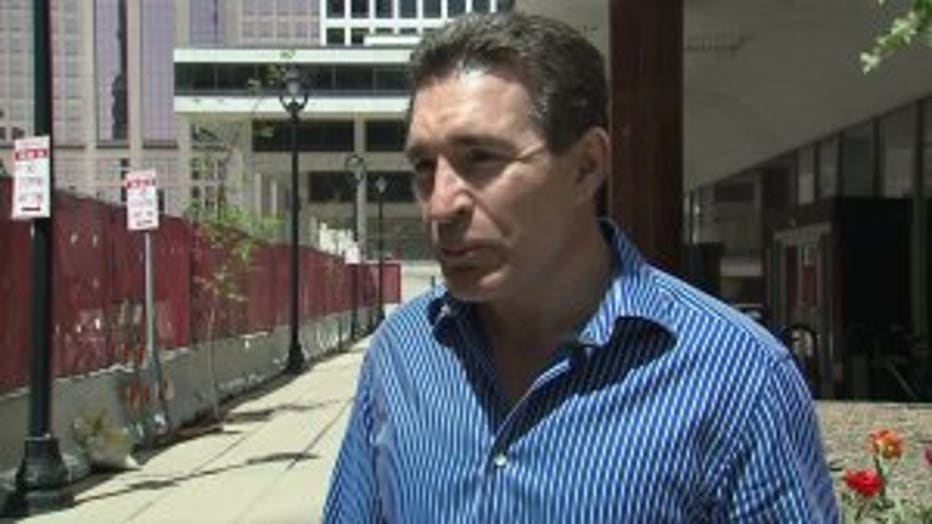 MILWAUKEE -- The countdown was on Wednesday, May 22, with seven days for Milwaukee Mayor Tom Barrett to convince the Milwaukee Common Council to vote in favor of his streetcar expansion proposal. A council committee on Tuesday voted to delay the release of funds for construction and study -- with city leaders hoping to have the project finished in time for the July 2020 Democratic National Convention.

Longtime critics of the streetcar said the city cannot afford it. New critics said the proposal doesn't deliver on the mayor's promise.

"This city can't afford the streetcar," said Alderman Tony Zielinski.

Zielinski, a longtime critic of the streetcar project, said he'll never vote in favor of its expansion.

"The federal money will dry up in 2020. This last year, we got $3.4 million. When that money dries up, where are we going to find the money to run the streetcar?" said Zielinski.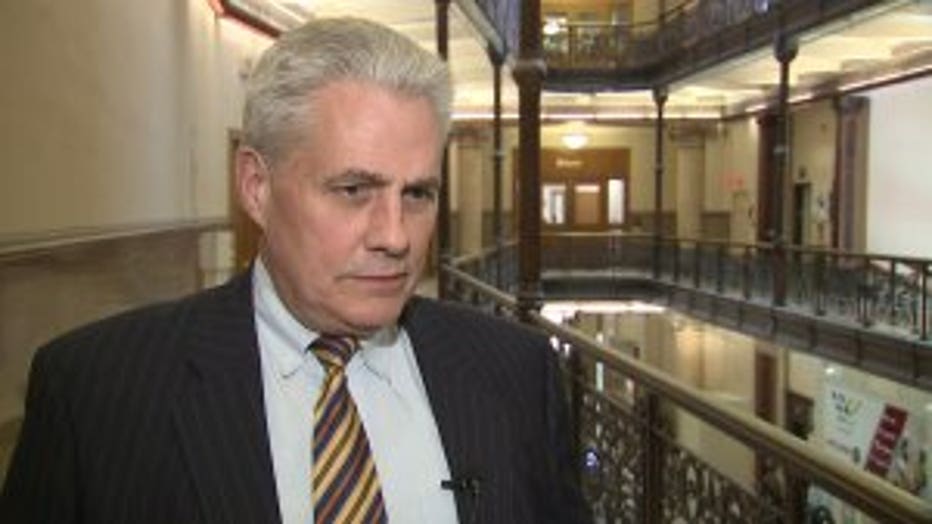 "All progress will end," said Alderman Robert Bauman.

Alderman Bauman and four other Common Council members voted Tuesday to hold off on releasing funds for construction and route planning. Mayor Barrett has said his proposal would bring The Hop to Milwaukee's neighborhoods.

"The plan I proposed sends it to Bronzville, sends it to Walker's Point," said Mayor Barrett.

Alderman Bauman and others said the route doesn't go far enough south.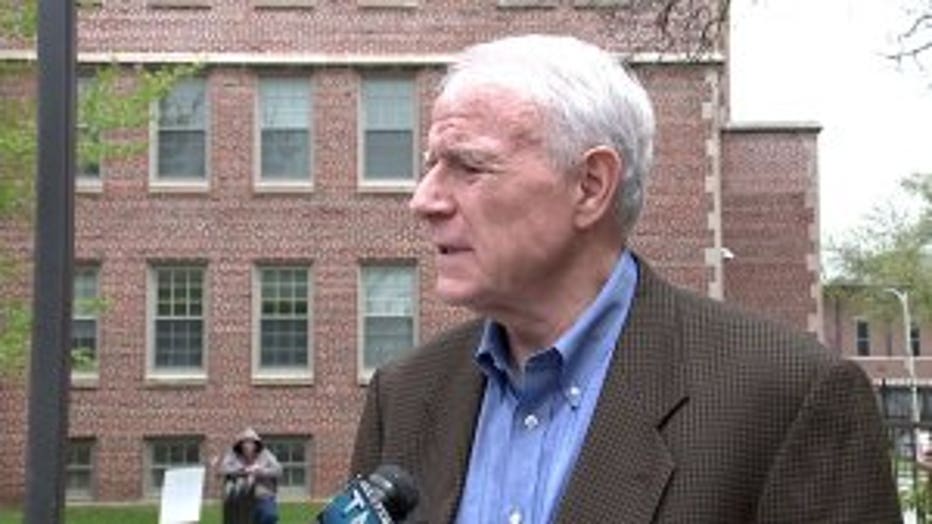 Milwaukee Mayor Tom Barrett


"Everything hinges on this 4/5th of a mile, and if the mayor is willing to dig in and he has no Vel Phillips Plaza, no extension to Wisconsin Avenue and no progress for a while, maybe the foreseeable future..." said Bauman.

The Common Council could split up the proposals and approve only construction to Wisconsin Avenue and the Vel Phillips Plaza -- the two projects Mayor Barrett wants completed by the time Milwaukee hosts the DNC in July 2020. FOX6 News tried to ask Mayor Barrett whether he would support the split.

"You know what? We really want to stick to the good news of the day," said Mayor Barrett's spokeswoman.

Alderman Bauman said splitting up the proposals isn't an option.

"I don't think there is any doubt about that. I don't think there are votes to do this thing piecemeal," said Bauman.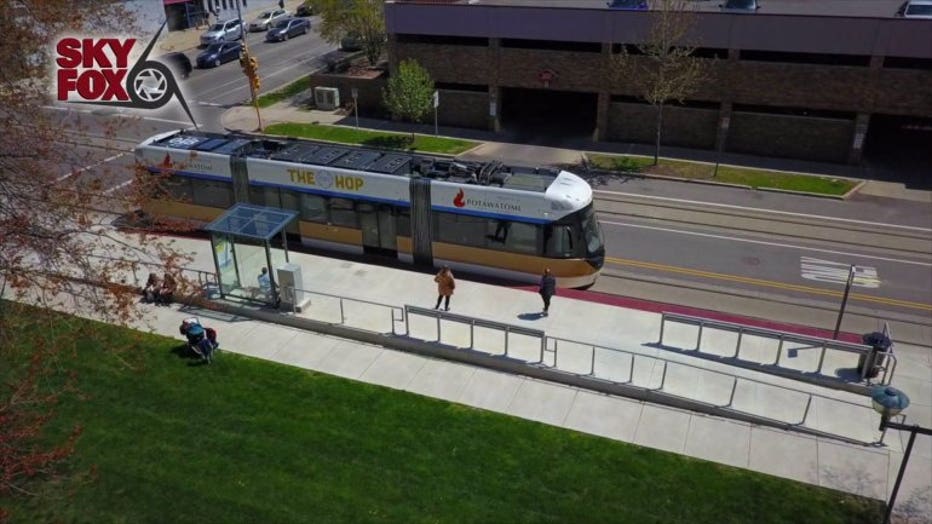 The full Milwaukee Common Council will vote on the proposals May 29. If it's not passed, Jeff Polenske, commissioner of the Department of Public Works said it's likely the extension to the convention center and the plaza would not be finished in time for the DNC.

Aldermen Bob Donovan and Mark Borkowski on Thursday, May 23 issued this joint statement regarding this issue:

"Like most Milwaukee residents, by now you have probably heard that Mayor Barrett is proposing three new streetcar extensions (and he wants one of them fast-tracked and completed by the 2020 DNC National Convention), and he plans to pay for them using TIF (tax incremental financing) money.  What you may not know is where that money comes from and what it is supposed to be used for -- and that may indeed be precisely what the Mayor is counting on.

The State of Wisconsin Department of Revenue's 2019 Tax Incremental Financing manual states:

"Wisconsin adopted TIF legislation in 1975 to eliminate blighted areas in urban neighborhoods".

What this legislation allows for is for municipalities to borrow money for use in a variety of ways in blighted areas to act as a catalyst to spur development by the private sector. Then the additional property taxes collected on these new developments (as well as the additional taxes collected from the increased assessments attached to current properties in the District) are used to pay back the initial loan.

How did we ever get from such sound principles behind such a worthy goal to Mayor Barrett's streetcar extension proposal which uses five TIFs?

Although it is true that the state statute authorizing TIF districts has expanded a bit over the years to include things like environmental remediation and even mixed-use development, the spirit behind this legislation remains the same - to eliminate blighted areas in urban neighborhoods.

In the first place, only someone with a very strange definition of blight would look at the route of the proposed extensions and find it there.  Blight at the corner of Vel Phillips and Wisconsin?  Blight in the shadow of the Fiserv Forum?  Blight at the gateway to the Third Ward?

Even if these areas were blighted, though, how does Mayor Barrett imagine the mere extension of a streetcar, built for and ridden by a few, will "eliminate" blight?  Our Downtown is blessed with an economic renaissance that hasn't been seen in decades, and many of the developments whose tax dollars have now been grabbed up by the TIF were either completed or in the works for years before the streetcar plans and routes were even finalized.

And as for the Mayor's claims that the streetcar is spurring new development, a claim repeated by his representatives in their appearance before the Zoning Neighborhoods, and Development Committee just this Tuesday, according to a recent study by the Badger Institute, all of the downtown development that has occurred along the streetcar route would have happened with or without the streetcar; only now that additional property value – the increment -- will not be released.

And what about those urban neighborhoods TIF districts were supposed to benefit?  Who speaks for them if the Common Council will not?  Who will suggest that TIF dollars could be put to far better use in our neighborhoods if the Common Council does not?

Why not TIF districts – five seems like a good number – on the North and South Sides dedicated to tearing down the abandoned homes that are a real blight on so many areas, cleaning the resulting sites, and offering them to prospective homebuyers?

Why not TIF districts to rebuild our streets, fix our sidewalks, pave our alleys, and replace our ancient street lighting infrastructure?

Why not TIF districts to make our neighborhoods safer and more orderly with better design, better lighting, and as a result, exciting new development?  Why not match this with public-private partnerships and grants to bring beat patrol and bicycle cops to the communities that need them most?

And, yes, why not TIF districts to remediate the lead on the walls and in the pipes that are poisoning so many of our children?

Surely all the creativity and effort that has gone into imagining a tiny extension of the streetcar could be put to these higher, better purposes? It is, after all, what TIF districts were created for."