Wisconsin's Most Wanted: Deshon Young accused of punching pregnant woman
WAUKESHA COUNTY, Wis. - The U.S. Marshals Fugitive Task Force is asking for the public's help in finding 28-year-old Deshon Young – a man they consider armed and dangerous.
U.S. Marshals said Young is wanted for multiple counts related to domestic battery, battery to an unborn child and fleeing from police. He is also wanted for a parole violation.
"It's wrong that he beat up a girl, and a pregnant girl at that, and purposely tried to punch her in the stomach," the marshal said. "He was on supervision with the Department of Corrections. He hadn't even been out for a month (before the incident)."
SIGN UP TODAY: Get daily headlines, breaking news emails from FOX6 News
U.S. Marshals said Young was on parole for a robbery conviction. On April 12, they said he caused injuries to a woman he knew in Waukesha County.
Prosecutors said Young punched the victim multiple times, slapped her open-handed and bit her to the point police could see each one of his teeth marks on her arm. Officials said Young did this while knowing the victim was pregnant.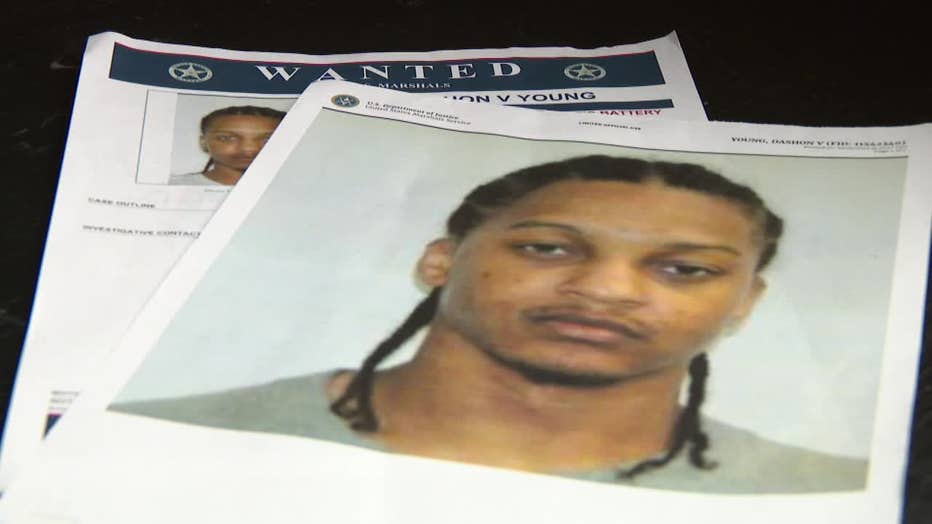 "I think he is dangerous," said the marshal. "If he can do that to someone he is close to, I think the general public is in even more danger."
Waukesha County authorities responded to a domestic disturbance call. Prosecutors said Young then led police on a high-speed chase near Capitol Drive and Brookfield Road.
FREE DOWNLOAD: Get breaking news alerts in the FOX6 News app for iOS or Android
"Driving 90 to 95 miles down Capitol, very busy, it's a very dangerous situation," the marshal said.
U.S. Marshals said Young crashed his vehicle near an abandoned gas station and ran off. He has not been seen since.
Young is described as 5 feet, 11 inches tall and 158 pounds with hazel eyes. U.S. Marshals said he is associated with the village of Brown Deer and the northwest side of Milwaukee.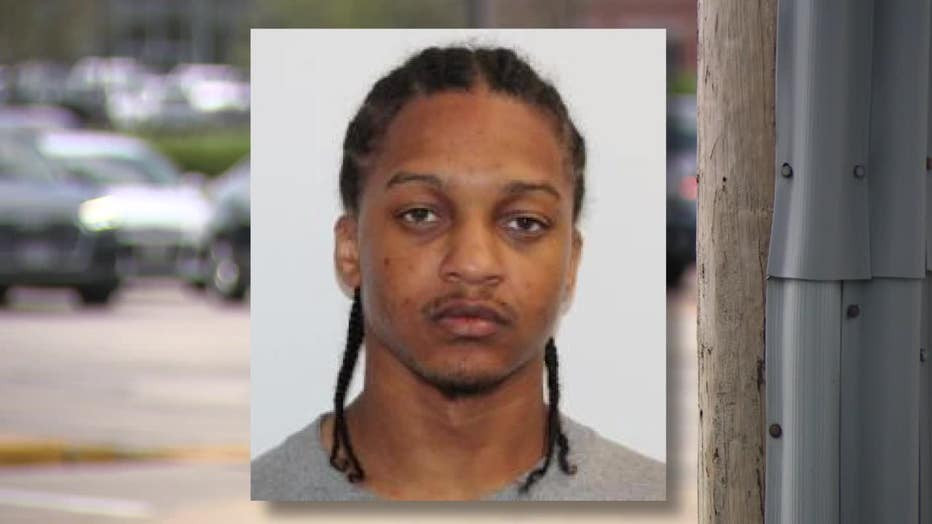 "Don't confront him, just call law enforcement," the marshal said.
Anyone caught helping young could face charges for harboring and aiding a fugitive.
If you have information on Young's whereabouts, you are urged to call the U.S. Marshals tipline: 414-297-3707. You will remain anonymous.