Wisconsin woman flying the skies with US Air Force Thunderbirds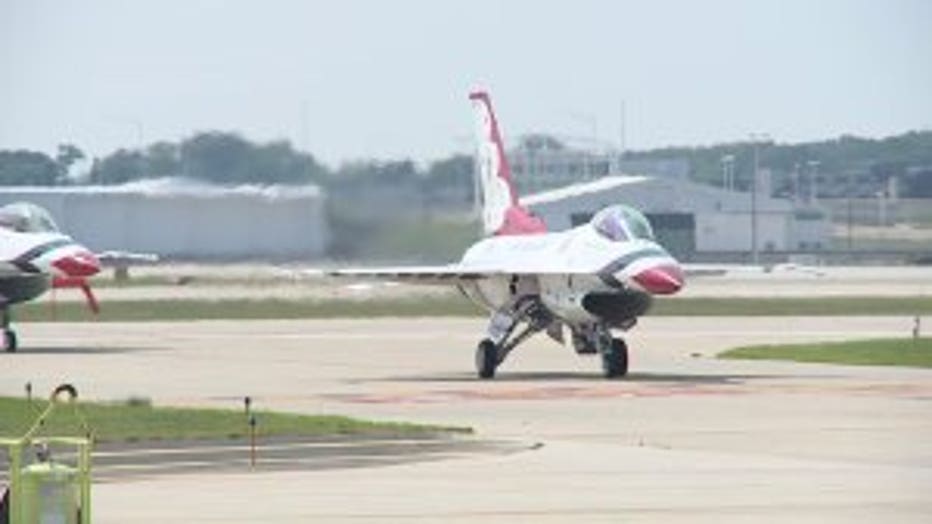 U.S. Air Force Thunderbirds


MILWAUKEE -- One of the most prestigious of all military aviation squadrons -- the United States Air Force Thunderbirds -- touched down in Milwaukee on Thursday, July 25. They flew into the 128th Refueling Wing, gearing up for their demonstrations in the Milwaukee Air & Water Show.

The Thunderbirds' features are unmistakable. Their roar is apparent -- they are the epitome of pride, professionalism and dedication.

"It takes a lot of practice," said Major Michelle Curran, U.S. Air Force Thunderbird #6 pilot.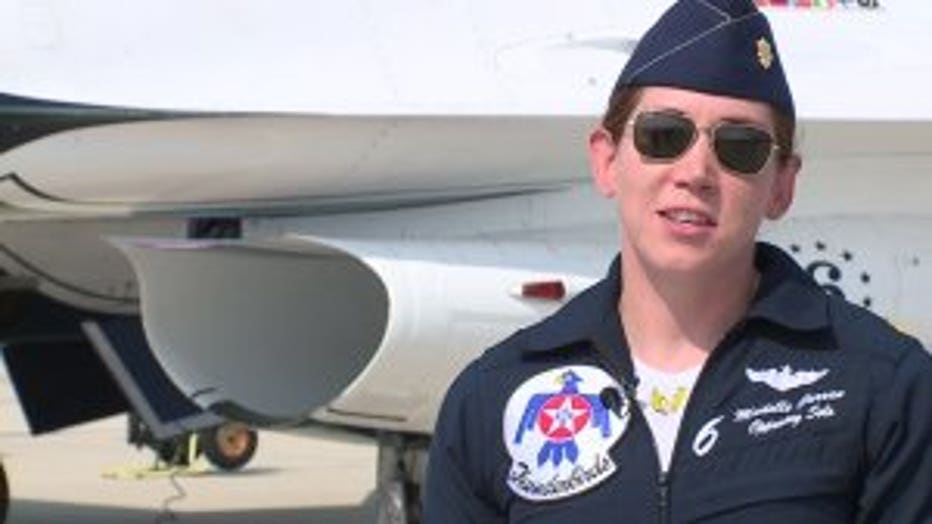 The prestigious squadron is made of up eight fighter pilots, including Michelle Curran -- the team's only female pilot.

"As far as the flying aspect, I'm treated just the same as the guys... but we're definitely still under-represented," said Curran.

Curran is returning to her Wisconsin roots. Hailing from Medford, located northwest of Wausau in north central Wisconsin, she is soaring in her first season as a Thunderbird.

"It can actually go twice the speed of sound... but at shows we're not allowed to do that because we would create a sonic boom... break people's windows and then wouldn't be invited back," Curran said.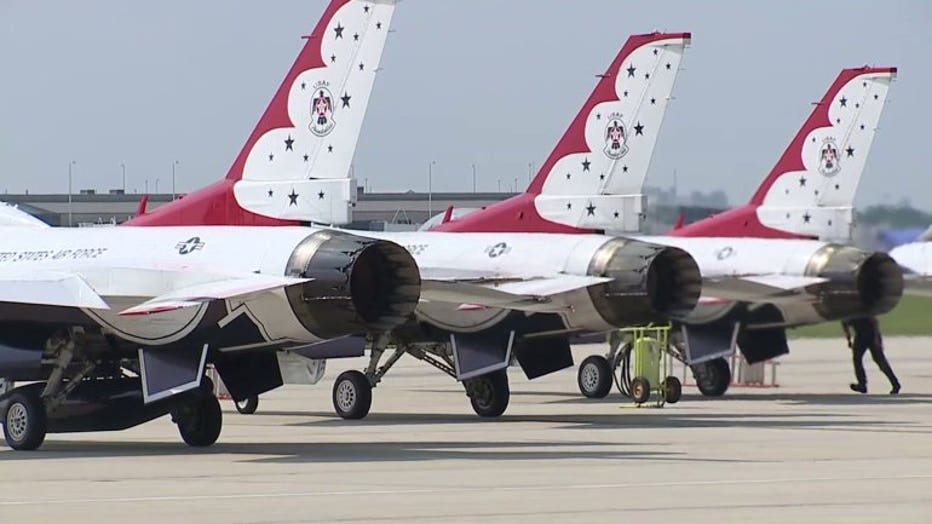 U.S. Air Force Thunderbirds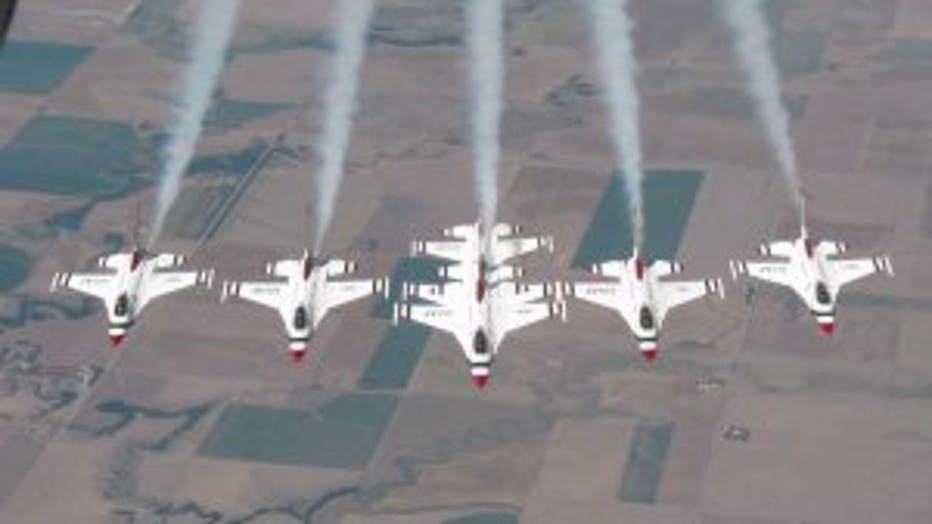 U.S. Air Force Thunderbirds


Instead, Curran will take it down to about 600 miles per hour, flying as low as 200 feet.

"I will pull up... usually pull about eight G's straight into the vertical and spiral up to about 15,000 feet into the air before I recover the aircraft," said Curran.

While she may be capturing audiences around the nation, growing up she told FOX6 News this wasn't always on her radar.

"I, probably like a lot of little girls, didn't even know I could be a fighter pilot," said Curran.

Now, Curran is hoping to inspire other young children to dream big.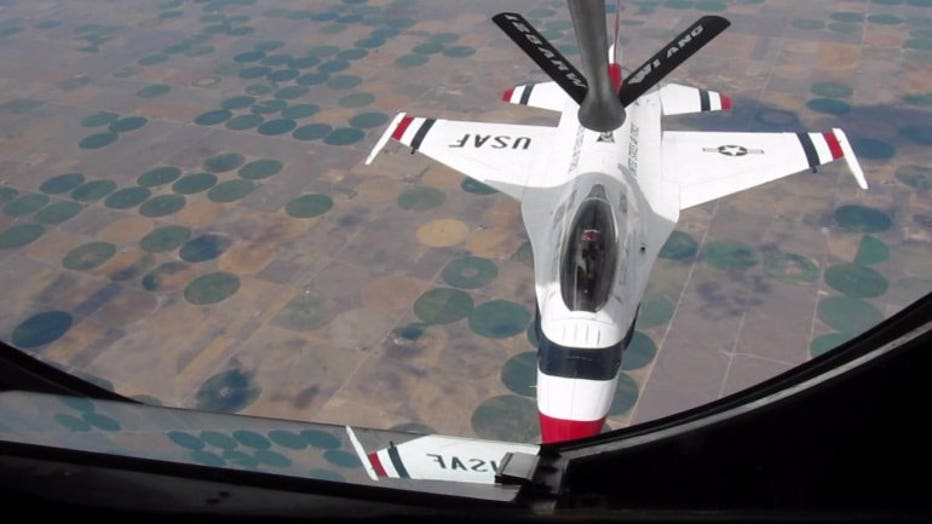 U.S. Air Force Thunderbirds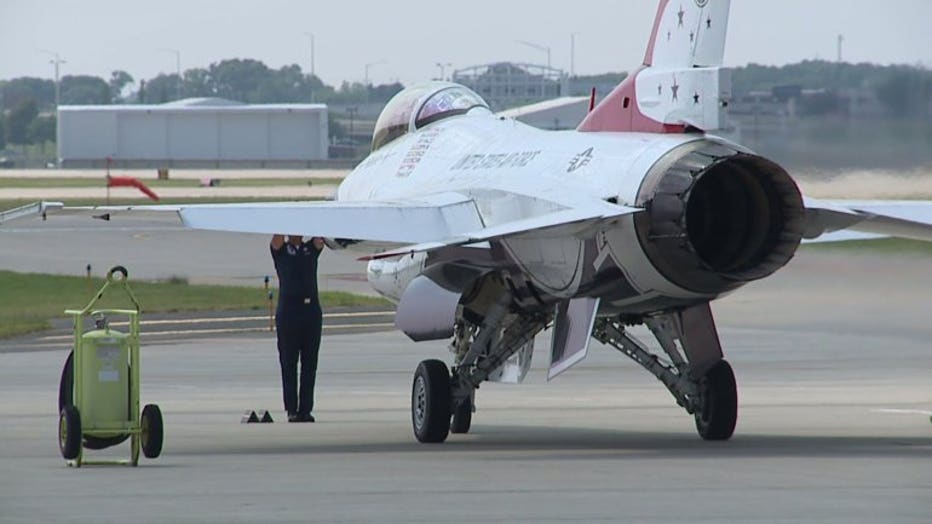 U.S. Air Force Thunderbirds


"I think I'm in a unique position to really connect with the little girls in the crowd that see us do the show," said Curran. "It's an honor. It's the motivation for me to keep doing this weekend after weekend."

'America's Ambassadors in Blue' will perform the finale during the Milwaukee Air & Water Show both Saturday, July 27 and Sunday, July 28 at 3 p.m.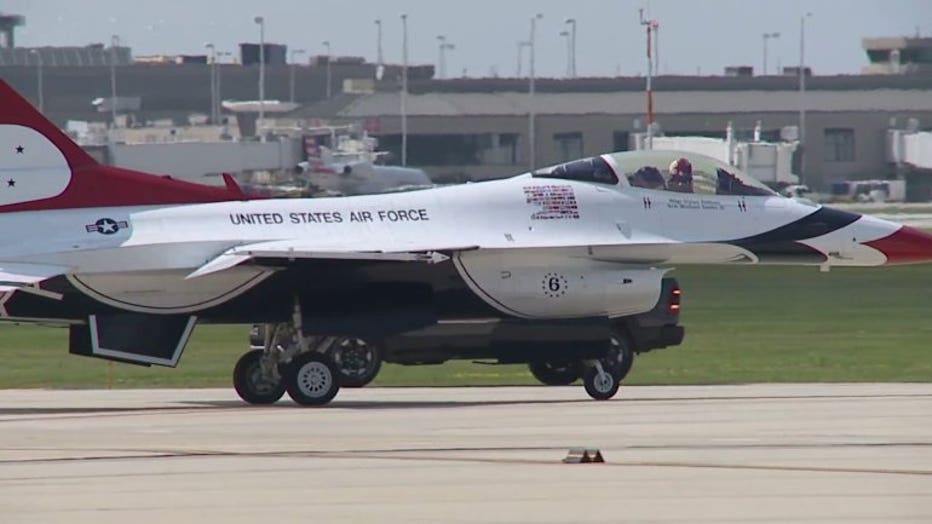 U.S. Air Force Thunderbirds