Wisconsin sisters rescued from Wyoming wilderness talk about experience


JACKSON, Wyoming -- Three Wisconsin sisters who were found alive after being reported missing in the Wyoming wilderness and their father spoke at a news conference in Wyoming on Friday morning, July 10th.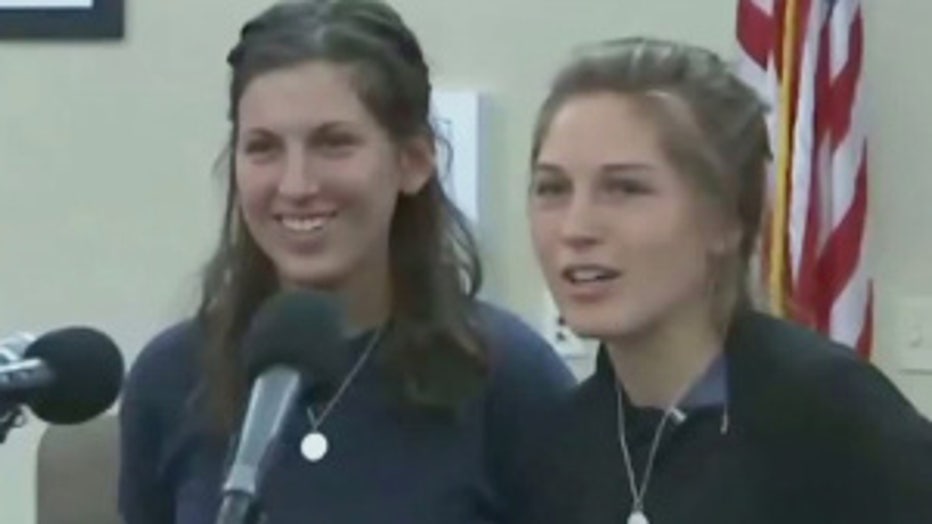 Megan and Erin Andrews-Sharer talk about their experience in Wyoming


Two of the sisters spoke very briefly. Megan Andrews-Sharer, 25, told reporters she was thankful for the search and rescue teams -- all of the volunteers who helped get her and her sisters to safety.

Erin Andrews-Sharer, 22, said she was "truly overwhelmed" by the response of the people who came to rescue the sisters.

"I realized there was no way people were going to give up on the search and that was something that, you know, crossed my mine a couple of times," said Erin Andrews-Sharer.

The father of the sisters, Eric Sharer, talked repeatedly about how thankful he was for the dozens of people who helped in the search for his daughters. He told reporters, all of them are ready to get away from the cameras, out of the spotlight and back to doing what they do on a daily basis.

Wednesday afternoon, July 8th a couple of cowboys, Kolten Cook and Nate Suter, were working in the mountains coping with the cold weather conditions. That's when they spotted Kelsey's white raincoat.

"Where they were at, it was just, it would have been a nightmare just to get to the top of that ridge they were on. Where they were at, there was no hiking trail. I mean, we were on the closest trail and they were quite a ways away going the wrong direction," said Cook and Suter.

Searchers found the trio, Megan, Erin and Kelsie Andrews-Sharer, 16, late Thursday morning in northwestern Wyoming's Gros Ventre Wilderness, about 7 miles from where their car was found parked near a trailhead.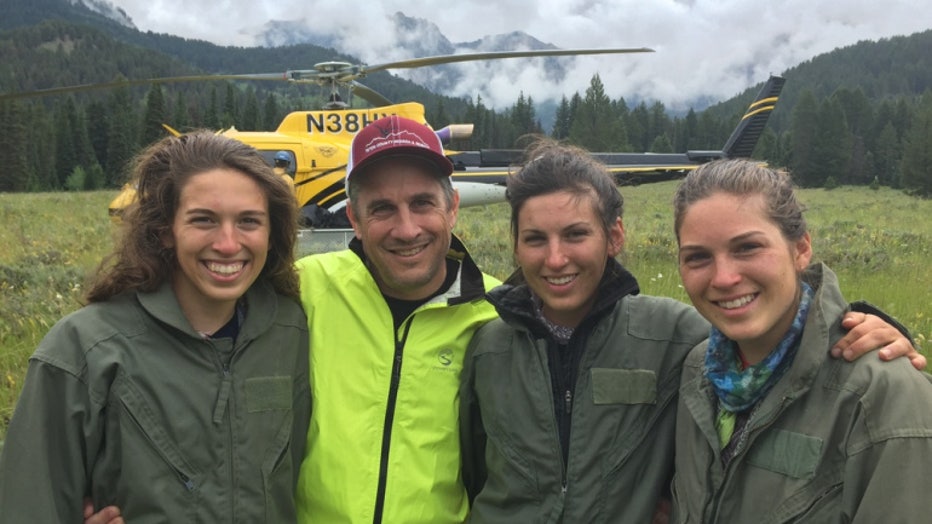 Three Wisconsin sisters who were missing in Wyoming are reunited with their father


A helicopter crew spotted the sisters before landing and collecting them.

"It was truly stunning to see all the people that had come out to look for us. When we arrived in the helicopter and then when we arrived at the center," said Megan Andrews-Sharer.

Friday, July 9th the women say they'd rather not share details, just their gratitude.

"I just wanted to say how thankful we are for the whole search and rescue team and all the volunteers," said Megan.




The sisters' rescue in Gros Ventre — part of the Bridger-Teton National Forest — ended a couple of days of anxiety for their family, which reported them missing Tuesday after they failed to meet their mother in Chicago as scheduled.



Monitor FOX6 News and FOX6Now.com for updates on this developing story.