Wisconsin school districts make 65 requests for taxpayer help on April 4 ballot


MILWAUKEE -- Dozens of Wisconsin school districts are asking voters to give them millions in additional help from taxpayers on the April 4th ballot, with some seeking to plug budget holes and others looking to build new schools or performing arts centers.

This year's 65 statewide requests are worth a combined $707.9 million. Five districts in southeast Wisconsin are holding referendums: Burlington, West Allis, Menomonee Falls, Arrowhead, and Grafton.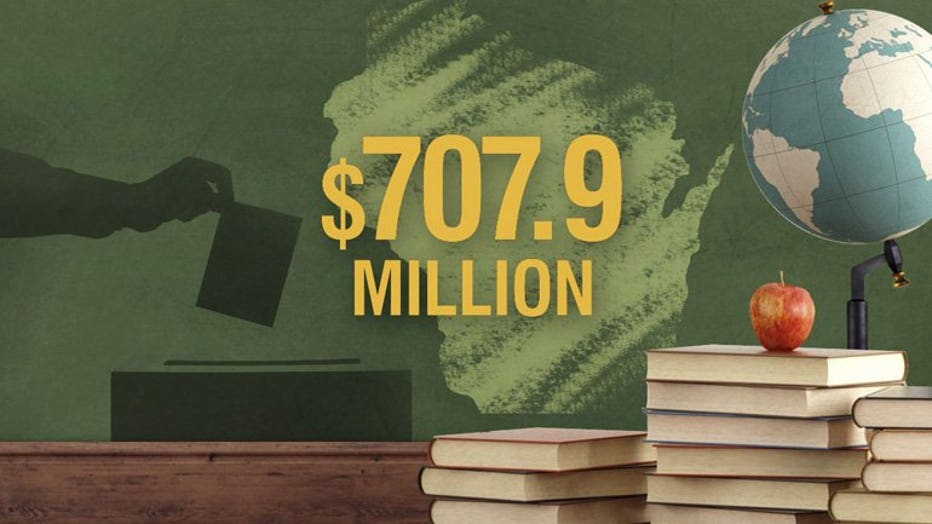 Dale Knapp, research director for the Madison-based Wisconsin Taxpayers Alliance, said voters approved a record-breaking 77 percent of school districts' requests last year, totaling an even larger $1.35 billion.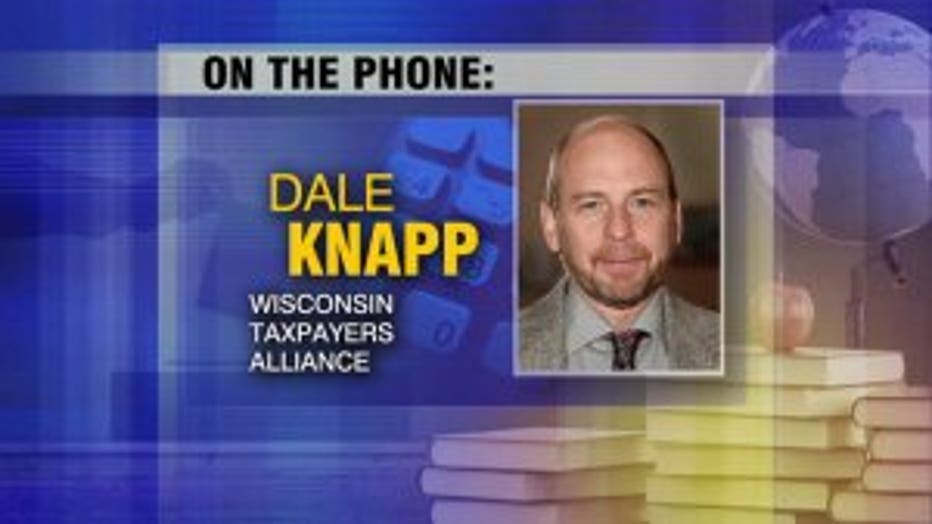 "Voters aren't balking at the big numbers, which is really surprising," Knapp said in a phone interview.

The largest request in southeast Wisconsin comes from Burlington Area Schools, which is asking for $94.4 million across three ballot questions for a new middle school, performing arts center, athletic space, and building maintenance.

The main part of the current Karcher Middle School was built in 1924 and is outdated, Superintendent Peter Smet said.

Districts can make two kinds of ballot requests: one allows a district like Burlington to take on new debt for building projects, while the other allows a district to exceed state revenue limits.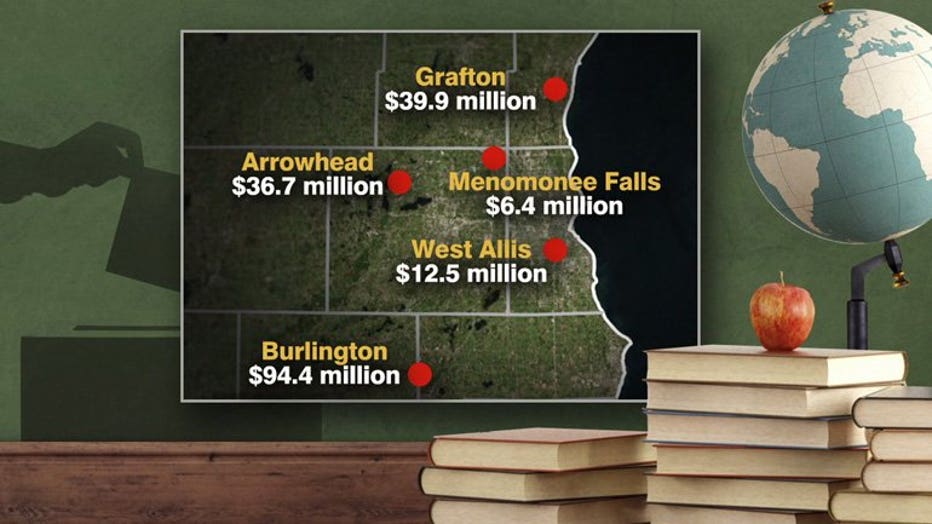 The West Allis and Menomonee Falls school districts are asking voters to exceed the revenue limits, which set a maximum amount of state aid and property taxes that a district can collect.

Knapp said such requests are typically made by districts with declining enrollment. Those districts lose per-pupil funding from the state while their fixed costs, such as staff salaries and benefits, stay the same or increase.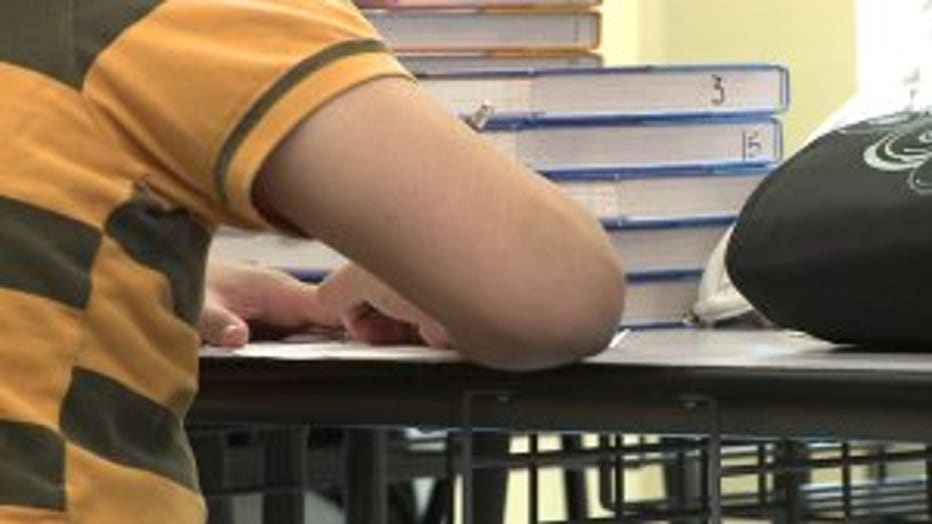 West Allis administrators project enrollment to fall 12.9 percent, from 9,877 in the 2014-15 school year to 8,604 in 2019-20. They expect a $2.5 million budget shortfall starting next year.

"Without additional funding, future budget cuts will involve difficult choices with outcomes that further strain the district's ability to serve children," district administrators said in a January statement, as they seek $12.5 million over five years from taxpayers.

Menomonee Falls administrators said enrollment has declined 4.1 percent over a six-year period since 2009.

District administrators said, if the referendum fails, Menomonee Falls will increase class sizes, eliminate 40 staffing positions, reduce course offerings, and restructure its elementary schools. They're seeking $6.4 million over three years from taxpayers.

Despite asking voters for millions of dollars, superintendents in West Allis and Menomonee Falls did not make themselves available for an interview.

"Our superintendent is unavailable this week," said Megan Sheridan, a spokeswoman for the Menomonee Falls district, in response to an emailed request from FOX6.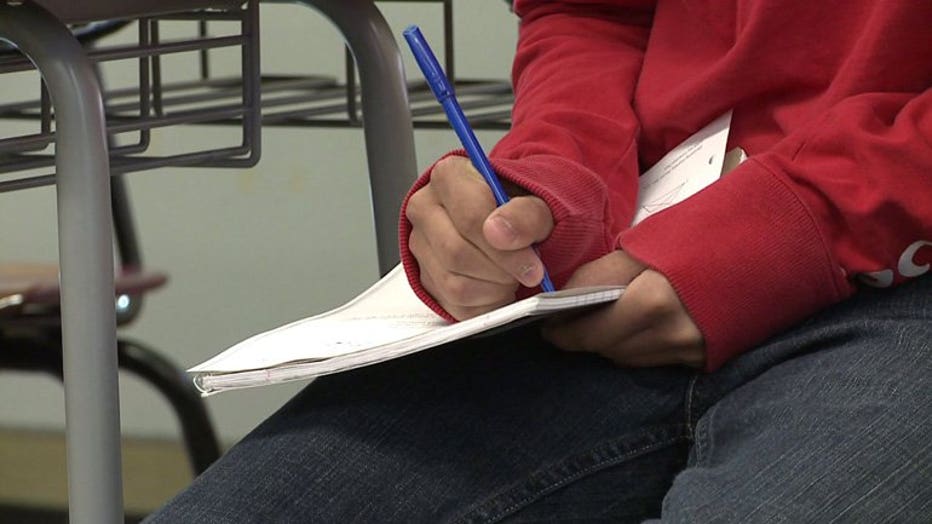 Meanwhile, Grafton administrators have trimmed $7.8 million from a referendum that voters rejected in 2016 by dropping athletics spending from this year's request.

This year's referendum asks voters to approve $39.9 million to raze Grafton Elementary School and renovate two other elementary schools and the high school, where the science labs haven't been updated since 1971. The district would also build a new maintenance building.

The district will seek alternative ways to fund its its athletics projects, Superintendent Jeff Nelson said in a telephone interview.

Voters in the Arrowhead district, in western Waukesha County, will consider $36.7 million in spending that includes technology upgrades and safety improvements.

Superintendent Laura Myrah said her 2,200-student district faces the same pressures as other districts: stagnant state revenue limits and rising costs, such as a 10 percent increase in employee health insurance.

"We've reached a breaking point where we've reduce the budget as far as we can without it impacting student learning," Myrah said in a phone interview.

She said Arrowhead last held a referendum in 1999.

Knapp said the typical Wisconsin district's request averaged $9,700 per student in 2016, a dramatic increase from $2,300 per student a few years ago.

Yet voters don't seem to mind.

"You might (make the request) now because voters seem more receptive," Knapp said. "Referenda over the last couple years, especially on the revenue side, have been approved at record rates."

Here's what the five southeast Wisconsin districts are requesting:

Burlington


Grafton


Arrowhead


Menomonee Falls


West Allis