Wisconsin racial justice task force issues 18 recommendations
MADISON, Wis. - Wisconsin policing is a step towards change. The Speaker's Task Force on Racial Disparities, started in August after the police shooting of Jacob Blake, releases its final report and recommendations, which will now be used to draft legislation.
It comes a day after a jury convicted a former Minneapolis police officer of murder.
"It's just coincidental. It's just God doing what he's doing," said task force co-chair State Rep. Shelia Stubbs (D-Madison).
The co-chairs of the task force-- a Democrat and a Republican -- said they wanted to release their recommendations last week, but they were trying to hash out this last point: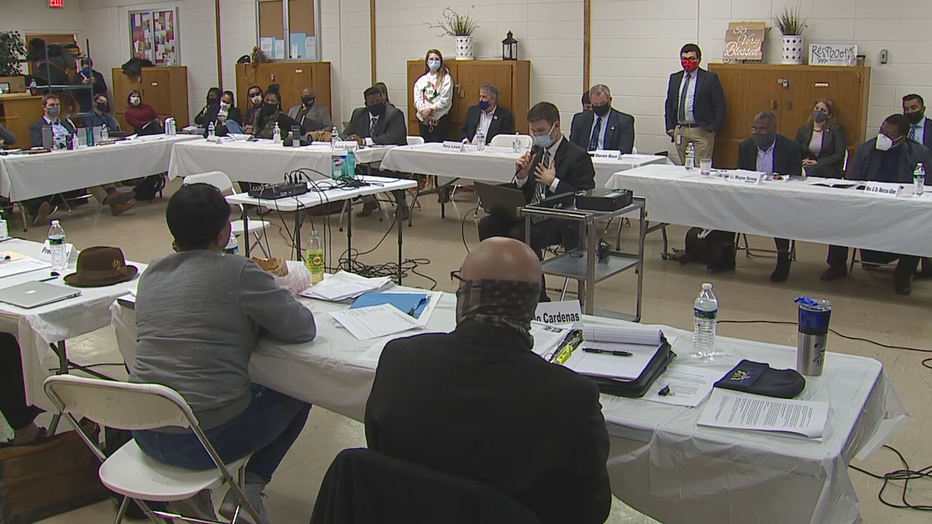 "The use of force definition," said State Rep. Jim Steineke (R-Kaukauna), the Assembly Majority Leader. "It really boiled down to a disagreement over one word. But, the intent of the task force, I think, is important because everybody agreed on that task force that there should be a statewide standard. We just have to tweak the language a little bit to get everybody on the same page."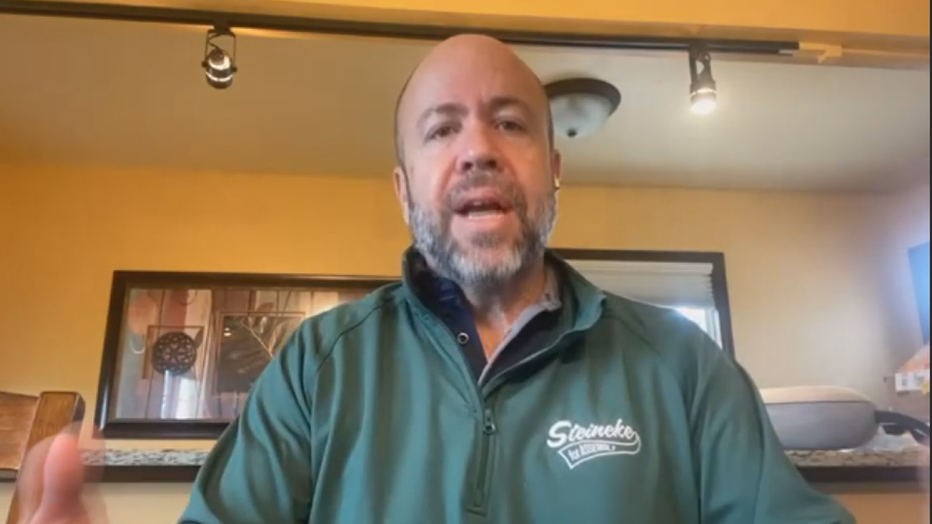 The bipartisan task force made up of lawmakers, activists, community leaders, and police could not agree on a full ban on chokeholds, but one that allows exemptions in self-defense and life-threatening situations.
"We went as far as that room needed to go. We won't please everybody, but I really stand wholeheartedly 100% behind all of these recommendations," said Stubbs.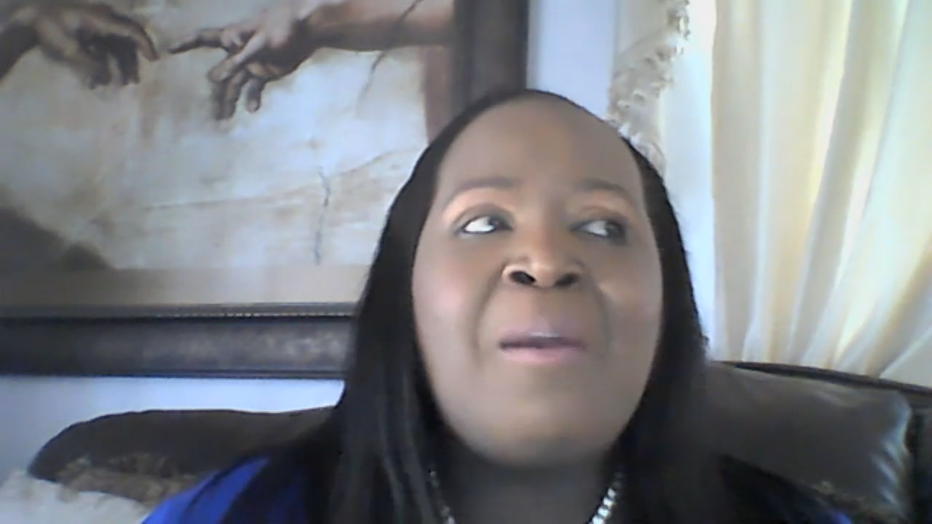 "If they can't utilize the chokehold, they might end up going for their firearm instead and it might end up in more tragic situations," Steineke said.
The task force did not reach a consensus on banning no-knock warrants. However, they do want to see the Wisconsin Department of Justice collect data on the issue. It also calls for psychological testing for police hires, crisis management training for officers, and special training for school resource officers.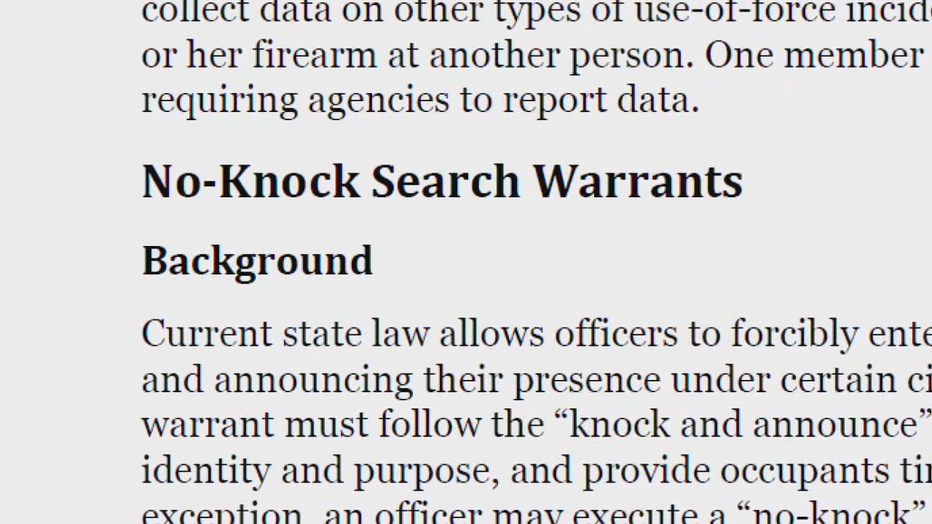 The task force wants to require officers step in and also report use of force believed to be too much. They also call for protecting whistleblowers. 
The task force recommends police departments place their use of force policies online. They also called for the creation of statewide standards and an independent use-of-force review board. The task force wants patrol officers wear body cameras.
Will these proposals pass the Wisconsin Legislature?
"When you have a process like this, that involves Democrats and Republicans, involves law enforcement and communities of color, and they all come out with these recommendations, holding hands standing together, making these recommendations together, I'm not sure where the pushback would be legislatively for many of our members throughout the state," Steineke said.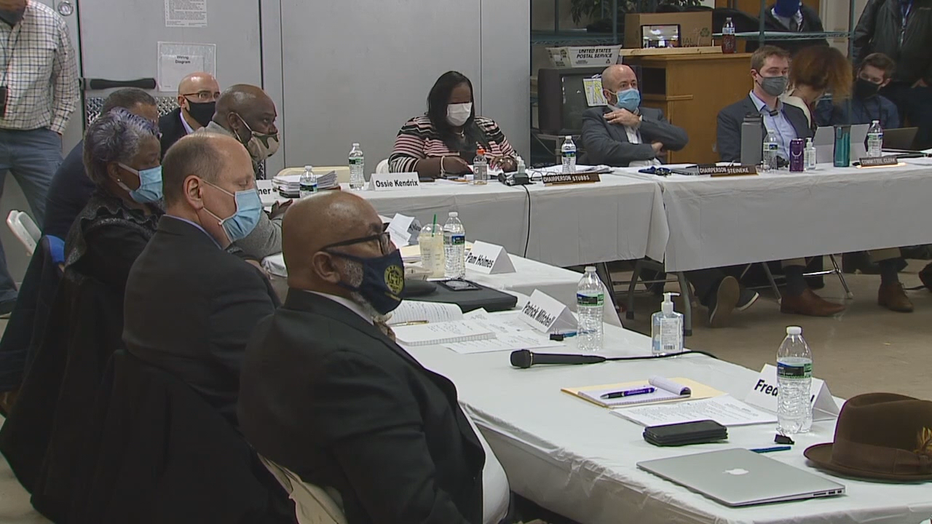 "I was very clear that the work doesn't stop here, just doing the task force isn't the end of the work, but we have to continue to work across the aisle and pass bipartisan reforms," Stubbs said.
"This task force shows that there are so many areas in which Democrats and Republicans can come together to better serve the people of Wisconsin," added Stubbs.
"We weren't going to spend seven months, spinning our wheels, only to get nowhere," added Steineke. "We definitely had to come out with recommendations that would move the ball down the field, make sure Wisconsin was a better place for communities of color to raise their kids."
FREE DOWNLOAD: Get breaking news alerts in the FOX6 News app for iOS or Android
Assembly Majority Leader Steineke, the task force co-chair, said he hopes to take the recommendations, transform them into bills for committee hearings in May -- and have both chambers vote by June. 
Gov. Tony Evers signed an executive order on Wednesday, April 21, requiring state-managed police -- including DNR, capitol and state patrol -- to review and update their use of force policies.
His order lists a number of items he wants included in those updated policies: to state that their primary duty is to preserve life, that deadly force should only be used as a last resort, and that police should utilize de-escalation tactics. Evers order declares that those state-managed police should not use chokeholds, except in instances where other deadly force can be used. Also like the task force, he calls for officers to intervene to stop excessive force.