Wisconsin man catches record 15-pound walleye in Illinois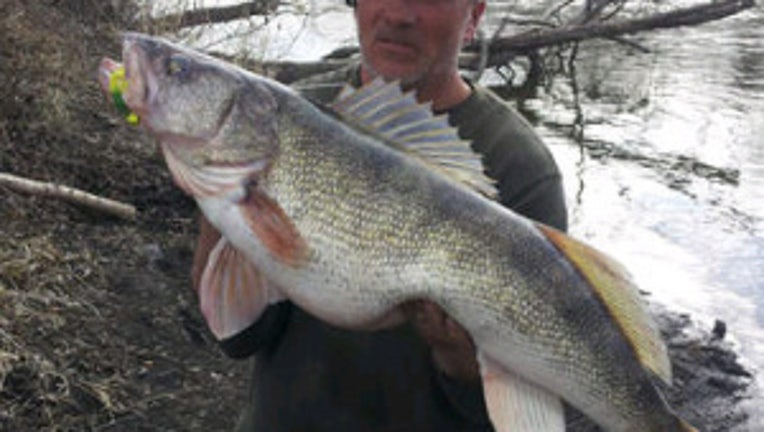 article


PECATONICA, Ill. (AP) -- When it comes to fishing in Illinois, records are made to be broken. And quickly.

Jim Zimmerman of Wisconsin caught what appears to be the largest walleye ever pulled from Illinois waters: a 15.08 pounder. That's just a bit heavier than the record breaking fish that a 15-year-old Illinois freshman caught just two months ago.

Pending completion of the paperwork and verification, the fish Zimmerman pulled from the Pecatonica River on Sunday is just a bit heavier than the walleye Nick Tassoni pulled from the same river in January.

When Tassoni, a student at Rockford Auburn High School, pulled his walleye that weighed 14 pounds and 12 ounces from the Pecatonica, it broke a state record that had stood since 1961.