Wisconsin lawmakers react to Pres. Trump aide indictments; some had more to say than others
DARIEN -- President Donald Trump moved quickly Monday, October 30th to distance himself and the White House from the indictment of his former campaign chairman and another aide. White House officials said Paul Manafort's alleged misdeeds occurred "years ago" and insisted there was no collusion between the Trump campaign and Russia. Meanwhile, reaction came in from the most powerful Wisconsin lawmakers in Washington -- and some had more to say than others.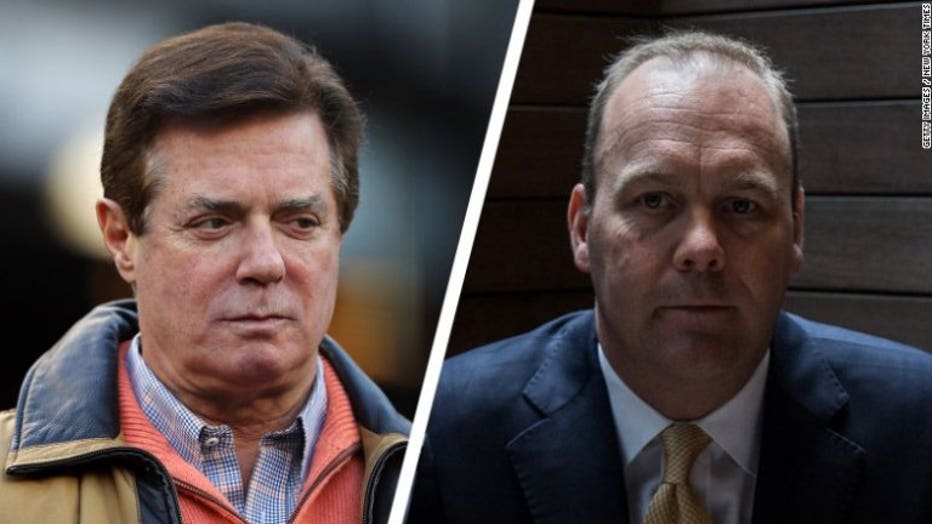 Paul Manafort, Rick Gates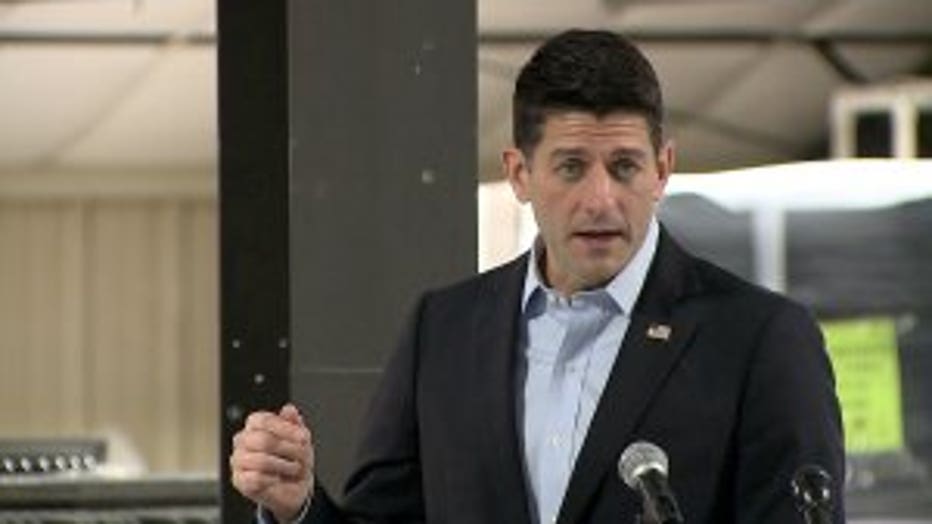 House Speaker Paul Ryan made an appearance Monday in Darien, where he talked about tax reform. He had nothing to say about the indictments, but Wisconsin's senators did. After delivering his remarks about tax reform, Ryan was asked about the indictments filed against Manafort and the former campaign manager's close aide, Rick Gates. "It's big news, but that's what you get from a special counsel, Ryan said, "They made an indictment. I really have nothing to add because I haven't even read it, so I'm not going to speculate on something I haven't read, so there's just no point in doing that."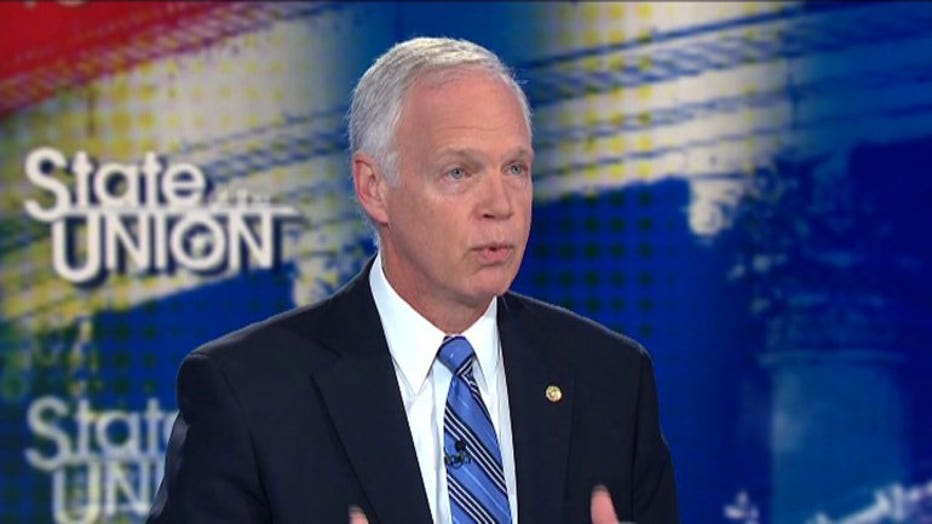 Senator Ron Johnson (R - Wisconsin) questioned whether there's conflict of interest in the special investigation. A statement attributed to a spokesman for Johnson's office read, in part: "Mr. Mueller is simply too close to James Comey and the FBI as questions continue to surface about their roles in matters the special counsel may be investigating." Across the aisle, a tweet from Senator Tammy Baldwin (D - Wisconsin) called the indictments "serious," adding the "investigation must continue unobstructed."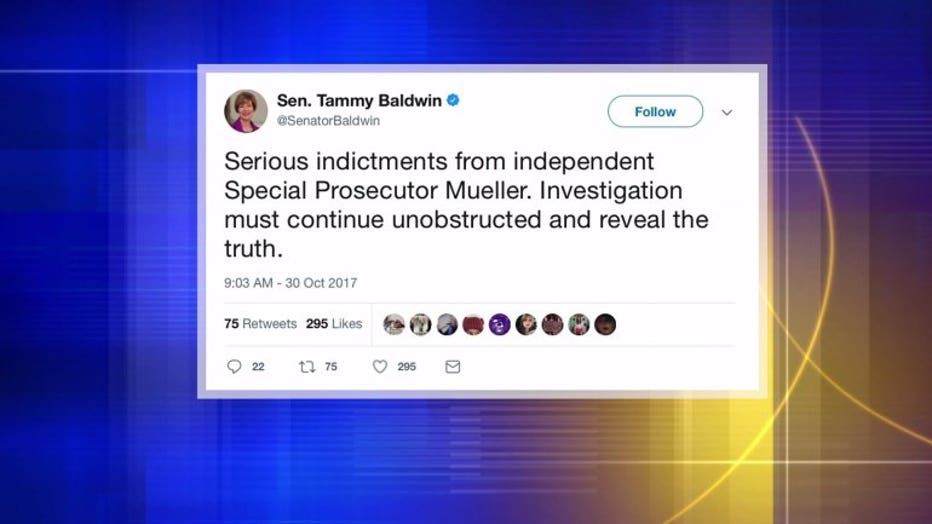 "I do strongly suspect this is sort of the opening shot in Mueller's investigation," said Paul Nolette, an associate political science professor at Marquette University. Nolette focuses his reasearch on the intersection of law and politics. He said the most significant development Monday may well be the unsealed guilty plea from former Trump campaign adviser George Papadopoulos.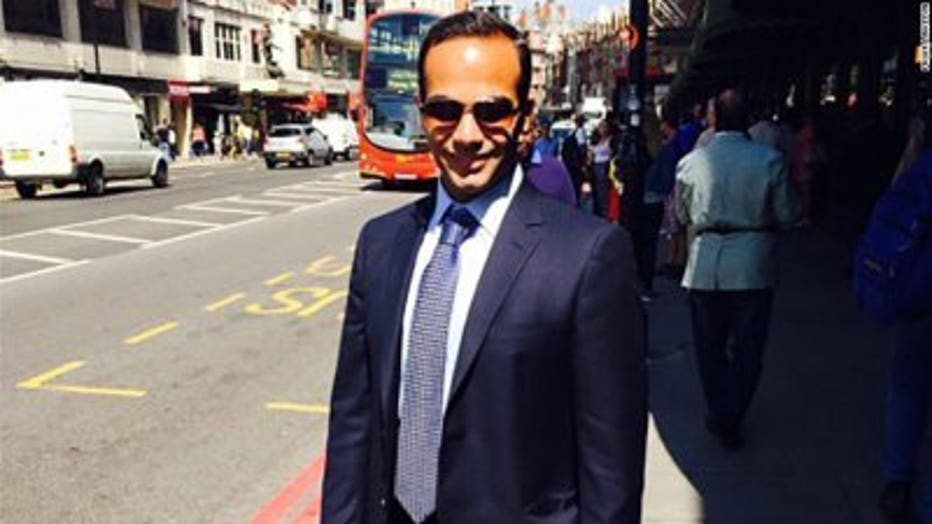 "That plea specifically gets to the issue of possible collusion between the campaign and Russia," Nolette said.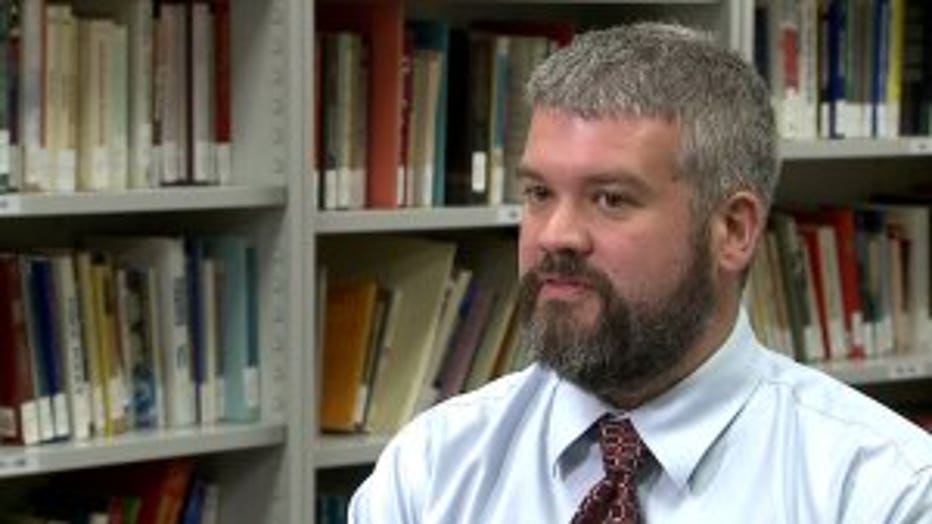 In the 14-page document, Mueller's team says Papadopoulos allegedly "emailed a high-ranking campaign official with the subject line 'request from Russia to meet Mr. Trump.'" "By putting the Papadopoulos plea out there, it's a reminder to say 'no, believe me, we're focused on Russia,'" Nolette said. On Monday, White House Press Secretary Sarah Huckabee-Sanders said Papadopoulos had a very limited role in the campaign. "He reached out (to Russia) and nothing happened beyond that," Huckabee-Sanders said, "Which I think shows, one- his level of importance in the campaign, and two- shows what little role he had within coordinating anything official for the campaign." Nolette pointed out there's no specific law against collusion itself. Because of that, Nolette said this investigation may lead to more charges, like money laundering and lying to investigators, brought in an effort to paint a picture of a larger conspiracy.