Judge: Gableman's office in contempt, leading GOP election probe
MADISON, Wis. - A judge is holding Michael Gableman's office in contempt. His office could get fines or even jail. He also refused to answer questions in court Friday, June 10.
Gableman, a former state Supreme Court justice, was hired by Republicans in the Wisconsin Assembly to lead an investigation into the 2020 presidential election.
So far, the investigation has cost taxpayers roughly $900,000. Some of that has gone to court battles. Now, there is a fight over the public records that show what Gableman has been up to. 
SIGN UP TODAY: Get daily headlines, breaking news emails from FOX6 News
Gableman took the stand Friday in the Dane County court of Judge Frank Remington. The former justice had not wanted to testify, but Remington ordered him to appear.
"This judge has abandoned his role as a neutral magistrate and is acting as advocate," Gableman said from the witness stand.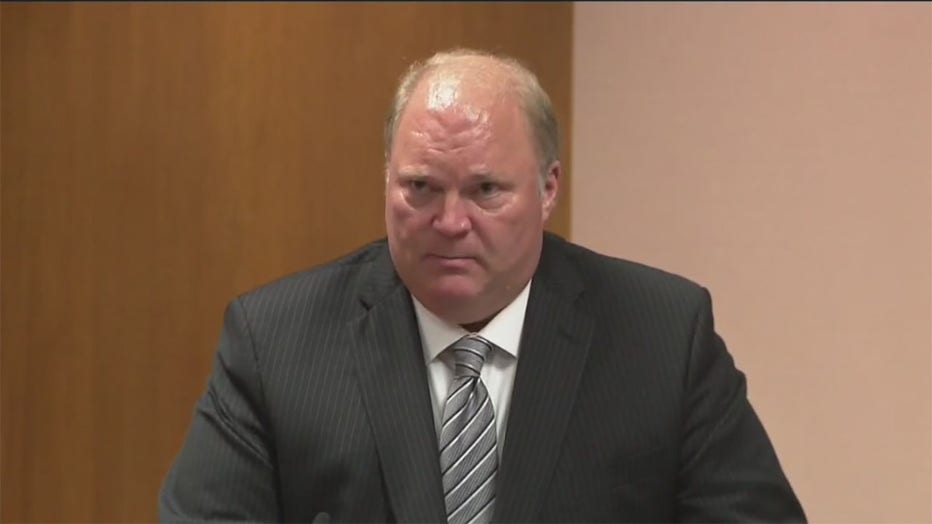 The judge earlier ordered Gableman's office to turn over public records – documents that shed light onto his taxpayer-funded investigation into the 2020 election.
American Oversight is a progressive group suing Gableman over their request of those records. Gableman has turned over hundreds of pages of documents, but admits he has deleted others. His attorneys have insisted that everything requested has been provided. Gableman has also said that he is exempt from retaining records and his office regularly destroys documents deemed "irrelevant or useless."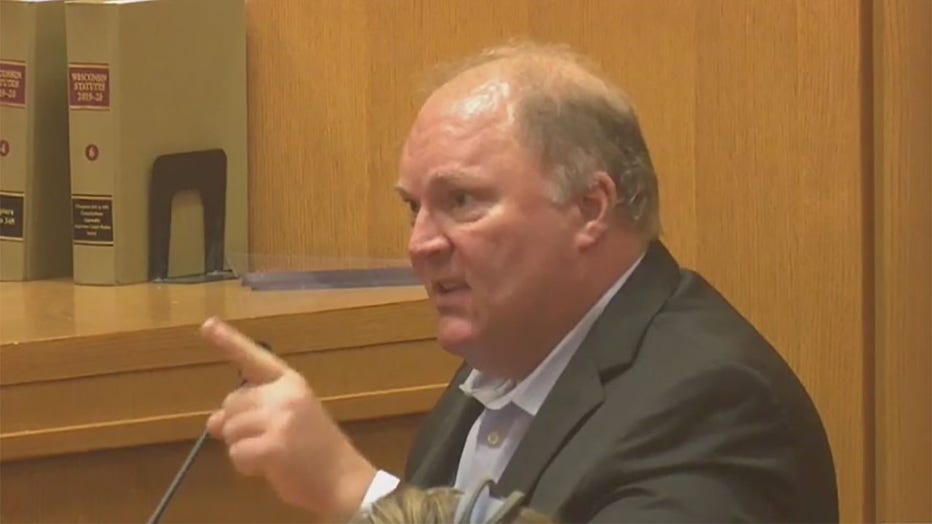 Michael Gableman testifies on June 10 (Courtesy: WisconsinEye)
Gableman has argued that his staff member, Zakory Niemierowicz, was the legal custodian responsible for responding to American Oversight's requests. Gableman's attorneys had argued that because of that, Gableman's testimony was not needed.
Gableman, a man usually of many words, declined to use them Friday.
Gableman: "My personal rights are at stake, too."

Remington: "Mr. Gableman?"

Gableman: "Yes, Judge Remington?"

Remington: "You have had a long and storied career serving the public, both, as, let me finish."

Gableman: "Sure, if you'll let me finish."

Remington: "No."

Gableman: "OK."

Remington: "This is my courtroom."

Gableman: "Right."

Remington: "I do not need to tell you how I expect you to control yourself, and the behavior I expect of a witness on the stand. No question has been asked of you. You are not given an opportunity to make a speech."

Gableman: "You have a right to conduct and control your courtroom, judge, but you don't have the right to act as advocate for one party over another. I want a personal counsel, if you are putting jail on the table…I will not answer any more questions. I see you have a jail officer here, if you want to put me in jail, Judge Remington, I'm not going to be railroaded…Now I find out your intent is to let her do a fishing expedition."

Remington: "Mr. Gableman."

Gableman: "No more. I'm silent."

Remington: "You have the right to refuse to answer questions, you have a right to be silent."

Gableman: "I invoke those rights…It's the right to silence guaranteed to me under the United States Constitution, Judge Remington."
The judge held the office of special counsel in contempt. 
FREE DOWNLOAD: Get breaking news alerts in the FOX6 News app for iOS or Android.
"Based on the lack of evidence here today, I conclude that office of special counsel has not demonstrated that the disobedience to the court order was not intentional," Remington said.
The judge will issue a written decision laying out the punishment for Gableman and his office.
The Associated Press' Kathleen Foody and Scott Bauer contributed to this report.