Wisconsin Humane Society: Cat found stuck in dryer vent earns name 'Maytag'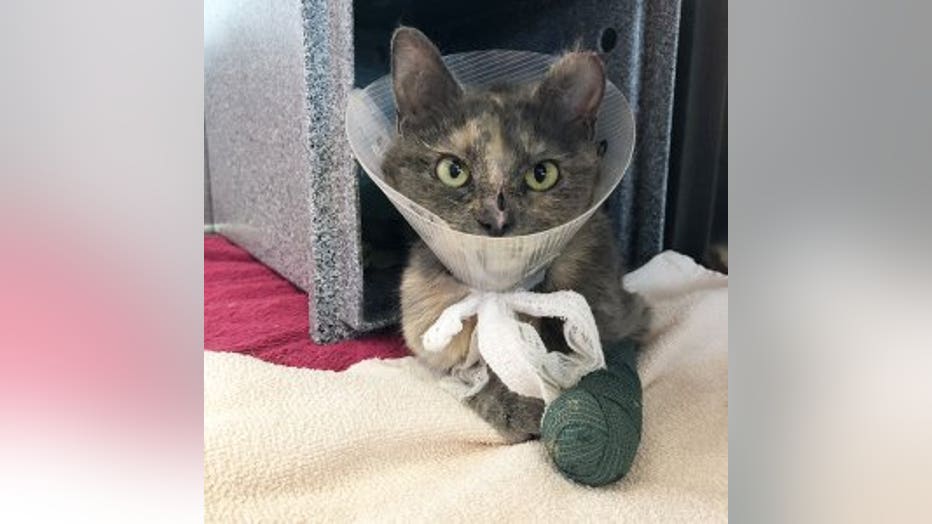 SAUKVILLE -- The Wisconsin Humane Society (WHS) Ozaukee Campus is caring for a cat that has earned the name "Maytag."

The one-year-old feline was stuck in a dryer vent in Grafton until a Good Samaritan discovered the injured kitten and rescued her. Maytag was brought to the WHS Ozaukee Campus on Tuesday, Feb. 13 and was immediately given pain medication and medical treatment for her raw wounds.

Maytag suffered deep wounds to her head, ears and leg, likely trying to escape. She also suffered burns to her face and ears. Maytag has been under close observation of veterinary staff at the WHS Ozaukee Campus.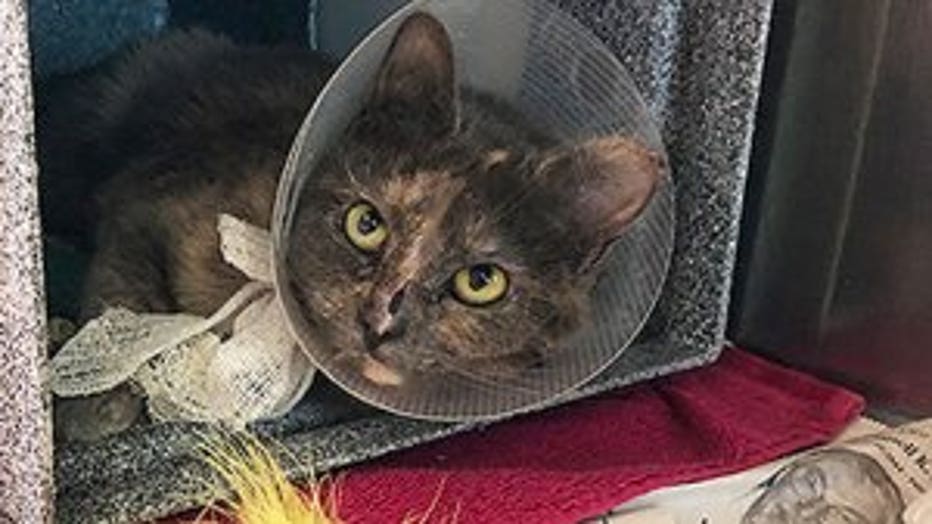 The cost of Maytag's medical care is expected to exceed $1,500. If you'd like to make a contribution to support Maytag's care, you're invited to visit wihumane.org/donate or call WHS at 414-431-6119.

Officials say no one has come forward to claim Maytag. She is expected to be healthy enough for adoption in one to two weeks.