Wisconsin girl thriving after kidney transplant from teacher
OAKFIELD, Wis. — A 9-year-old Wisconsin girl is living a new life more than a year after she received a life-saving kidney from a teacher at her school.

Oakfield Elementary School teacher Jodi Schmidt gave third-grader Natasha Fuller a kidney last year.

Natasha had been sick with prune belly syndrome since birth. The condition causes urinary tract disease and the need for kidney dialysis. Natasha went into renal failure just before the May 2016 transplant.

Natasha has gained nearly 40 pounds since the surgery and now has more freedom in her diet, such as the ability to eat chocolate and French fries, USA Today Network-Wisconsin reported.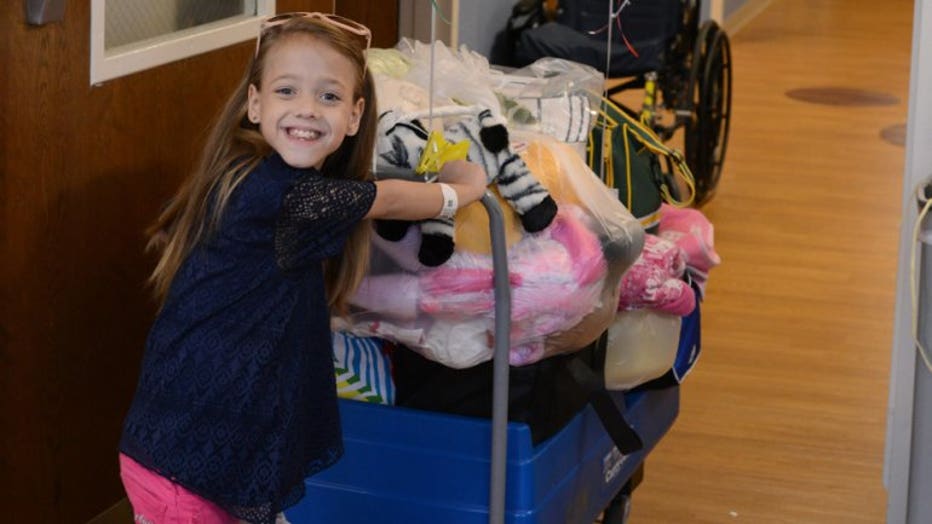 Natasha Fuller was discharged from Children's Hospital of Wisconsin on June 2, 2016. Among her belongings she took home were "Stripes" the zebra and balloons from her mom and her great-grandparents. (Credit: Children's Hospital of Wisconsin)


"I try not to eat too much (chocolate), but that's hard because I love it so much," Natasha said.

She has her blood work and medication levels checked on a regular basis at the Children's Hospital of Wisconsin and Froedtert and the Medical College of Wisconsin. Natasha tries to see her friends at the dialysis center when she visits.

"I like to keep special stuff in my head to remember, like the volunteers that came in to play with me when I was in dialysis, and the one guy who would pick me up and do airplanes with me," Natasha said. There was a point where she was receiving dialysis three times a week.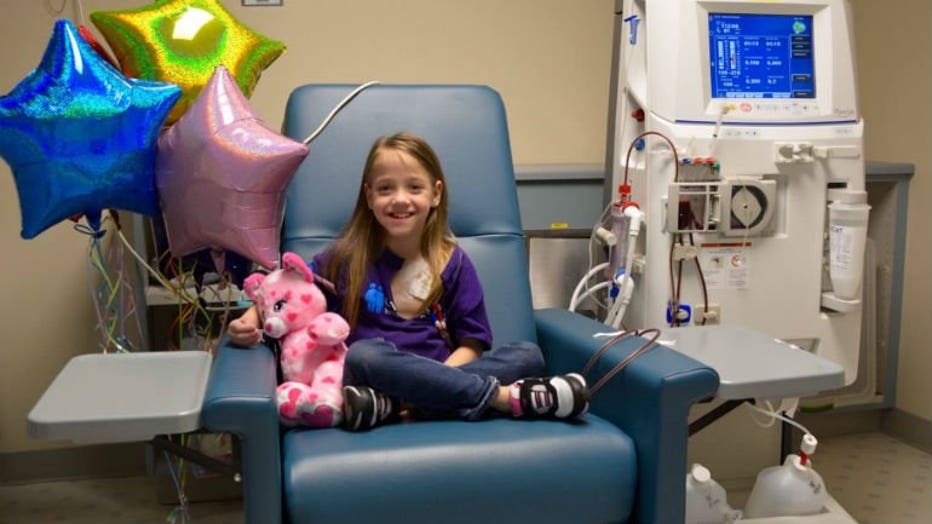 Natasha Fuller (PHOTO: Children's Hospital of Wisconsin)


Schmidt had a six-week recovery period. Her co-workers donated their sick days to help cover the recovery time and soon she was back on her feet.

"I definitely overdid it at first and got yelled at for it, but now, I wouldn't know from one day to the next that I only have one kidney," Schmidt said.

Schmidt said it's rewarding to be able to share in Natasha's life.

"Any little discomfort I went through was worth it all, worth the gift of life," Schmidt said.