Wisconsin commits $8M to address needs of Wisconsin workers; 'Get people to where the jobs are'


SUSSEX --  Governor Scott Walker announced on Monday, July 16 the Commute to Careers program. It is an $8 million multi-agency initiative that will support efforts statewide to eliminate transportation barriers for workers seeking to advance their careers or enter the workforce.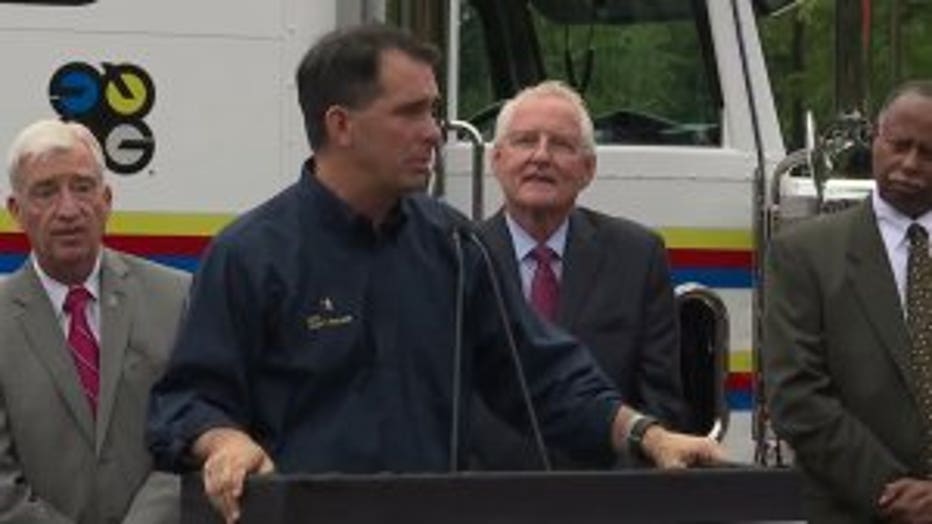 Gov. Scott Walker at Quad/Graphics in Sussex


The program will be funded by the Wisconsin Departments of Workforce Development (DWD) and Transportation (WisDOT).




The governor indicated the program includes $3 million so companies can buy vans to bring people to work, $2 million to expand existing employee transportation assistance programs, $2 million for other partnerships with companies, and $1 million to help people with disabilities.

Quad/Graphics CEO Joel Quadracci says his company has 500 open positions -- 250 full-time, 250 part-time. He said the company does a van service for employees. But it's been cobbled together because there are no public transportation options.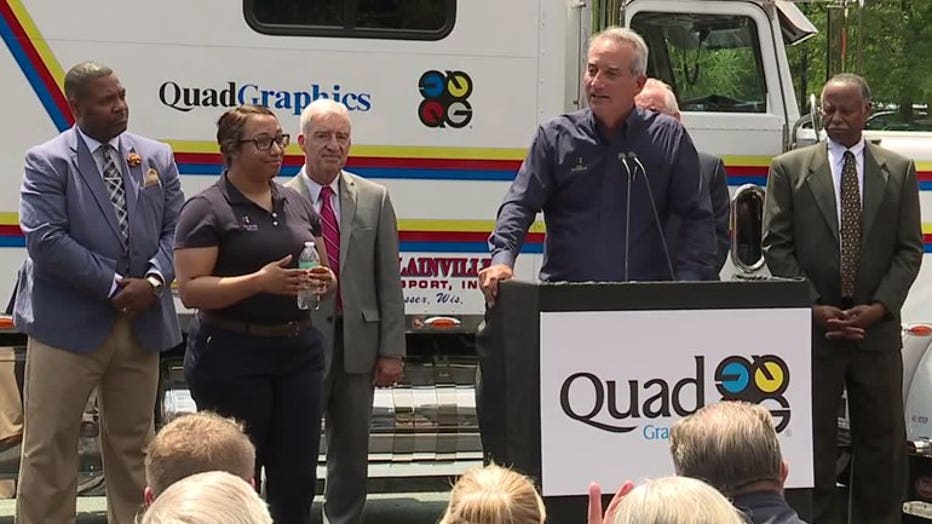 Quad/Graphics CEO Joel Quadracci


"I'm not alone out here. There are a lot of good businesses both west, also north of here, or northwest of here -- we have plants northwest of here where there are a lot of good-paying jobs, and we can't get enough people," Quadracci said. "We have to use this as an opportunity with all that's happening that's good in Wisconsin. To sustain it, we definitely have to make sure that we can get people to where the jobs are."