We Energies power outages, winter storm leaves thousands in the dark
MILWAUKEE - A winter storm pushed through southeastern Wisconsin Thursday, March 9, into Friday, March 10, knocking out power for thousands of We Energies customers.
The dense and wet snow took down trees and power lines, and more than 100,000 people were without power in our area.
Be careful; this is the type of snow that can be back-breaking to shovel.
"I just turned 72 years old," said Willie Thornton, a Milwaukee resident. "And I'm still out here doing this mess."
Thornton might be old, but he is shoveling his snow with a smile.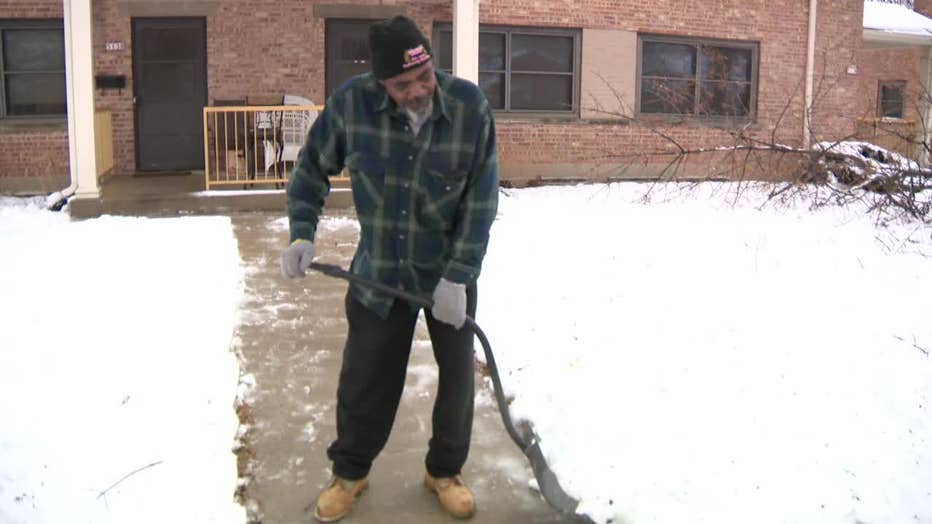 SIGN UP TODAY: Get daily headlines, breaking news emails from FOX6 News
"You got the camera motivating me," said Thornton.
Most of the area around Thornton spent this Friday cleaning up the snow that fell while many of us were sleeping. At the same time, others worked to reverse the damage that the snow caused. 
"We're all hands on deck throughout the day," said Jeb Loth, a We Energies worker.
On Friday morning, We Energies crews were working to restore power near Lincoln Park in Milwaukee.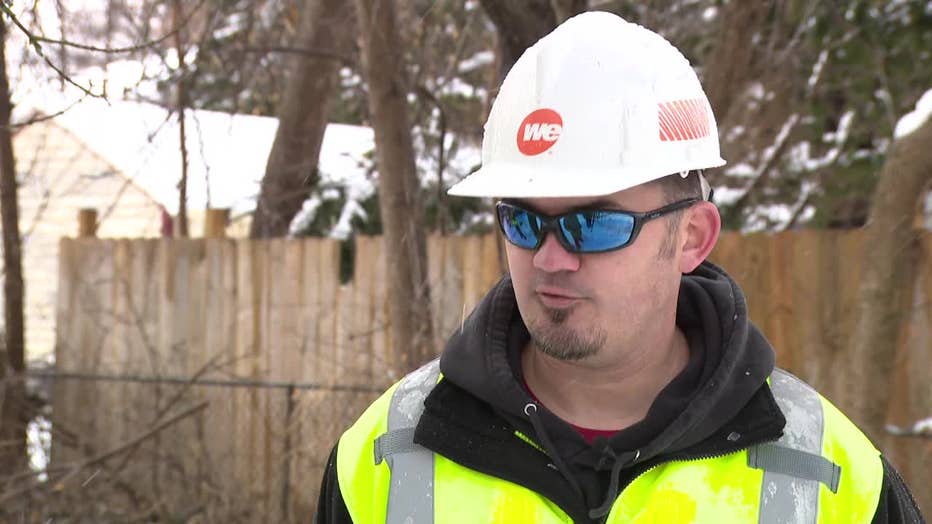 "Trees are breaking off," Loth said. "Large branches are breaking off and falling down into our wires."
The storm caused thousands to lose power, with a high concentration in Milwaukee County's Lakeshore communities.
FREE DOWNLOAD: Get breaking news alerts in the FOX6 News app for iOS or Android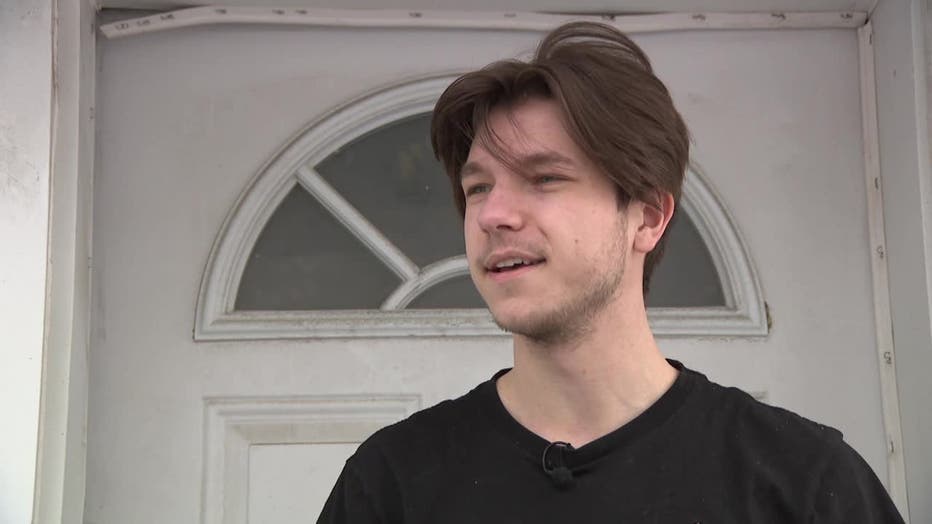 "I heard like a loud thump," said Mason Breitzke, a Riverwest neighborhood resident.
In Milwaukee's Riverwest neighborhood, more than snow fell onto cars.
"It sounded like thunder, like a distant thunder, honestly," said Breitzke.
As a result of a huge uprooted tree, everything beneath it was crushed.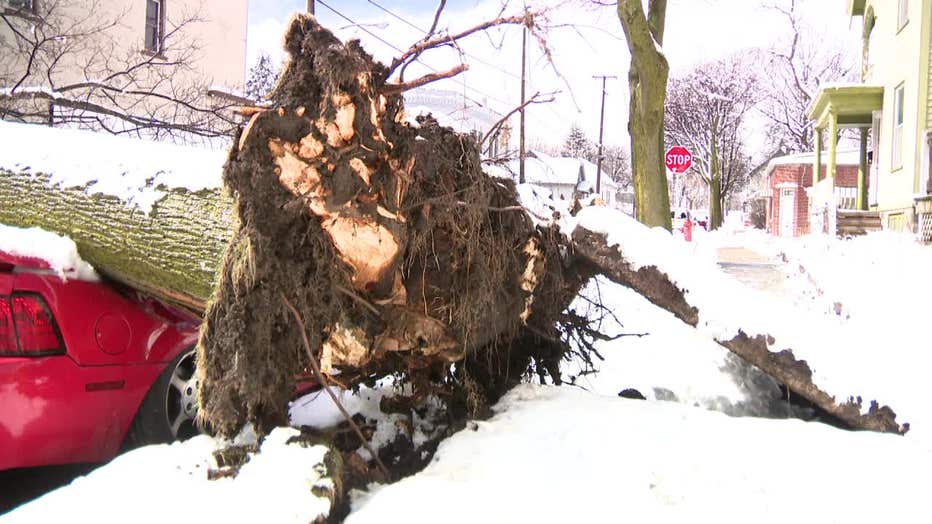 "It shook the house a little bit," Breitzke said.
We Energies didn't say exactly how long it would take to restore power. They are getting help from crews across the state, even Michigan. They told FOX6 News they'd work thought-out the night and into tomorrow.
As of 7:50 p.m., We Energies said power had been restored to more than 130,000 customers. A spokesperson said they expect to have 90% of lost service restored by the end of Friday – with 98% restoration by the end of Saturday.
During outage
Report your outage in one of three ways: We Energies app Online 800-662-4797
800-662-4797
Stay at least 25 feet away from downed power lines and assume they are energized
Report downed power lines to us or local law enforcement
Keep refrigerator and freezer doors closed as much as possible
Unplug or turn off appliances to avoid overloading when power is restored
Stay out of flooded basements or rooms
Go to safe shelter if your home is extremely cold or hot
Use flashlights, not candles
Get power restoration updates on the We Energies app or online
Leave a light on to know when power is restored
Check with municipality for shelters or other resources during extended outages
Use key for electronic entry doors if keypad is not battery operated
Use food safety tips for frozen and refrigerated items
Check on neighbors and relatives, especially seniors or anyone with medical conditions
Be cautious during flooding and use our flood safety tips