Winter parking regulations take effect Dec. 1 in City of Milwaukee


MILWAUKEE -- It's that time again! Winter parking regulations begin in the City of Milwaukee on Saturday, Dec. 1.


According to the Department of Public Works, from Dec. 1 through March 1, most residential streets will require alternate side night parking, but there are exceptions to the rule.

For example, overnight parking is prohibited on major arterial streets and bus routes. These streets are not posted "no overnight parking." For a list of these streets please go to the Winter Parking Regulations- Not Posted page.

Remember – you also need a valid overnight parking permit to park on the street.

Some city streets are part of the "48-Hour Parking Exception Street program." These overnight and daytime winter parking rules allow DPW plows to access more street pavement – curb to curb if possible – to remove snow and ice more effectively, efficiently, and safely.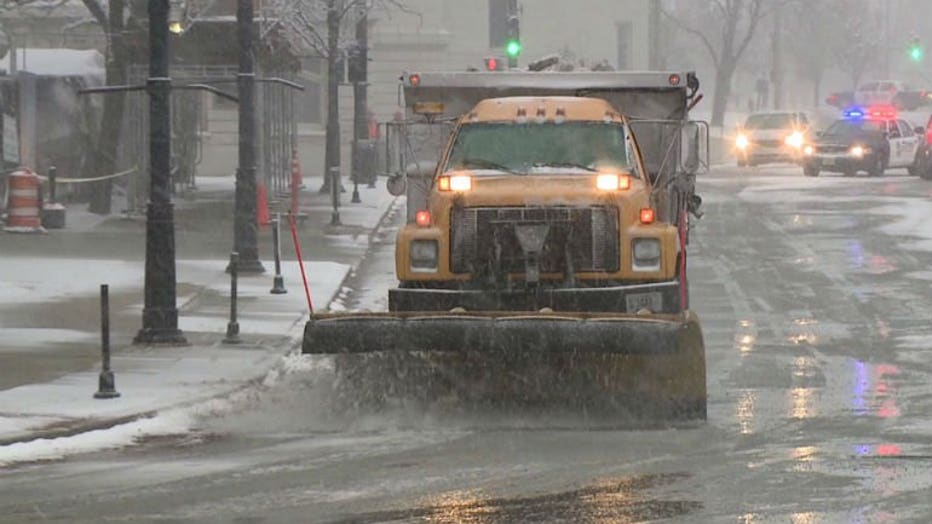 Residents who park on 48-Hour Parking Exception streets may park overnight on both sides of the street unless DPW announces that a snow-plow or other public works operation will be conducted overnight.

When this announcement is made, residents must move their vehicles to the correct side of the street – odd side of the street on an odd-numbered day (before midnight) or the even side of the street on an even-numbered day (before midnight) – for legal overnight parking between 11:00 p.m. and 6:00 a.m

CLICK HERE for more information on winter parking rules in the City of Milwaukee. Residents can also call 414-286-CITY (2489) for parking information.

Also remember: