Window pains: Customers reach out to Contact 6 after issues with West Allis company


WEST ALLIS – In recent months, FOX6's Contact 6 has received complaints against a West Allis company.

Guy Gunther was one person who had some troubles.

"Just a nightmare," Gunther said.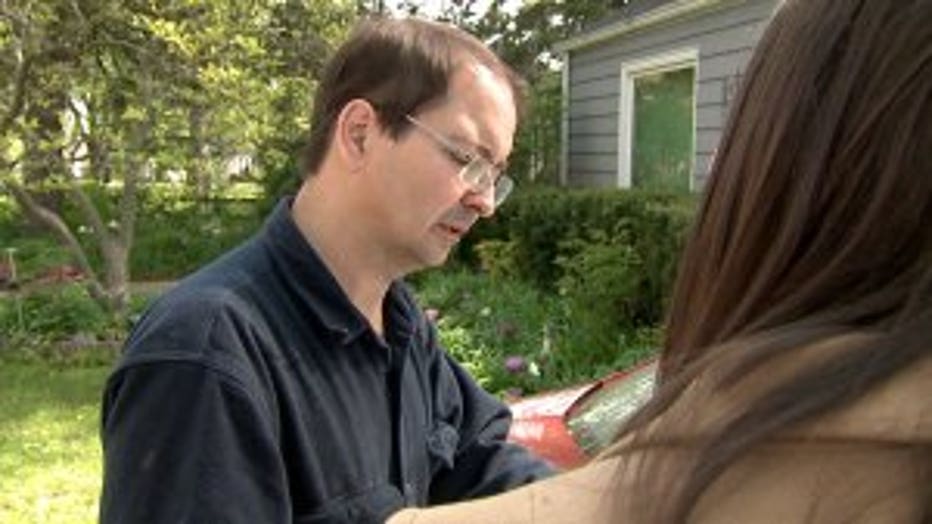 The Menomonee Falls man thought by spring he'd have 12 new windows. In November of 2016, Gunther paid Universal Windows Direct of West Allis in full for the job. He paid the company $11,300, but work never started.

"It was supposed to be done in February and we have paperwork showing that," Gunther said. "We called and we called."

Gunther isn't the only person who complained to Contact 6 about Universal Windows Direct of West Allis.

Melinda Rodriguez-Salus and Penny Norman both have warranties with the company, but say they couldn't get anyone to come make repairs.


Melinda Rodiriguez-Salus (left) and Penny Norman (right)


"I feel like it shouldn't be the fight it turned into," Rodriguez-Salus said.

Universal Windows Direct of West Allis installed Rodriguez-Salus' roof in Oak Creek five years ago. In September of 2016, she found evidence of a leak in her attic.

"There'd been water coming in and it was black and looked fuzzy in some places, possibly mold," Rodriguez-Salus said.

The West Allis company put in Norman's den window in West Bend last May.

"They have a lifetime warranty. They should stand behind their name," Norman said.

In October, she noticed water coming in.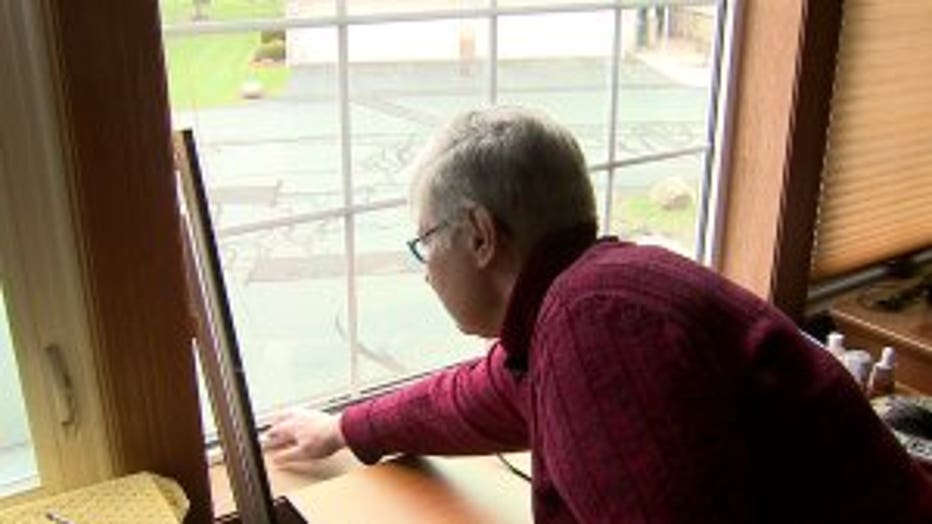 Penny Norman shows FOX6's Contact 6 the issue with her window installed by Universal Windows Direct of West Allis.


"Now, I contact Universal Windows and all I do is get an answering machine," Norman said

Contact 6 stopped by Universal Windows Direct of West Allis at its storefront in early May. No employees were there. Instead, Contact 6 found a management company changing the locks.

A week-and-a-half later, the front sign was gone.

Up until recently, Universal Windows Direct of West Allis had a high-rating with the Better Business Bureau (BBB) and positive reviews online.

Contact 6 reached out and talked to local co-owner Erik Beste. Beste sent Contact 6 the following statement:

"We had a series of unfortunate events happen in the last six months. A bunch of our employees were recruited from us at the same time by new competitors and some started their own companies. I apologize about the communication -- it's just been hard with limited staff. We are committed to installing everyone's project, it's just taking a bit longer."

Soon after Contact 6 spoke with Beste, the local company fixed Rodriguez-Salus' roof, repaired Norman's window and immediately called Gunther to set up a meeting.

Gunther invited Contact 6's Jenna Sachs to attend that meeting, but local employee John Lambrecht had no interest in speaking on camera.

One hour after the meeting, Gunther says he got a call from the co-founder of Universal Windows Direct, Inc. – the flagship store in Ohio, which still has an A+ rating with the BBB.

"Had stated that his sales rep had really poorly handled this and he wanted to clear it up," Gunther said the co-founder told him.

Gunther was offered a window upgrade and a partial refund of $3,400. Gunther accepted and says he's happy with the outcome.

"So, that's a pretty good deal and we have Channel 6 really to thank on that," Gunther said.

Universal Windows Direct, Inc. of Ohio sent FOX6 the following statement:

"It is our understanding that you are researching a potential story regarding installation delays experienced by certain customers of Universal Windows Direct of Wisconsin, Inc. ("UWDW").   Please be advised that UWDW is not owned or operated by Universal Windows Direct, Inc., an Ohio corporation ("Universal").  Rather, UWDW is an independently-owned and operated Wisconsin corporation that formerly served as a licensed dealer of certain products offered by Universal.  Universal terminated UWDW's dealership and licensing agreements in January of 2017.  While Universal is not responsible for the actions or obligations of UWDW, Universal is monitoring UWDW's fulfillment of its remaining obligations to its customers, and it expects UWDW to fulfill all outstanding customer orders as UWDW winds down its operations."

Work on Gunther's house is scheduled to begin in a few weeks. He was told one of the founders from Ohio will be coming in to oversee the project.

There was a fourth person who complained to Contact 6 about Universal Windows Direct of West Allis about a project he paid for that hadn't started yet. The project has since been completed.