Wife of 60-year-old man killed by Neenah police during hostage standoff files $3.5M "statement of claims"
NEENAH -- The wife of a 60-year-old man killed by Neenah police during a hostage standoff at a motorcycle shop there on December 5th has filed a "statement of claims" against the City of Neenah and police officers.

Theresa Mason-Funk, through her attorney Howard B. Schoenfeld of DeWitt Ross & Stevens, has served a "statement of claims" totaling more than $3.5 million against the City of Neenah and the three officers involved in the shooting incident, which ultimately left her husband dead on December 5th.

DeWitt Ross & Stevens said this in a statement:

While working at the Eagle Nation Cycles shop, Funk's husband, Michael L. Funk was taken hostage by Brian Flatoff.  During the course of responding to the incident, officers named in Funk's claims shot and killed her husband, who died at the scene.

In this official statement, Schoenfeld outlined his position with respect to the filings:

"I am privileged to represent Theresa Mason-Funk, the widow of Michael L. Funk.  The documents that we have prepared and served on the City of Neenah and Neenah Police Officers Hoffer, Kuffel and Ross, are required by Wisconsin law before a lawsuit can be filed.  The City and the named officers have a period of 120 days from the date of service to determine whether they want to resolve this matter without the need for litigation.

If a lawsuit is filed, it will be in the United States District Court and it will be heard and decided by a jury.  Neither Theresa nor I will be providing any additional comments related to the case at this time.  It is important that the legal matters of my clients and other parties involved be conducted in the privacy of my office or in the Courtroom.  In so doing, we level the playing field for all parties involved."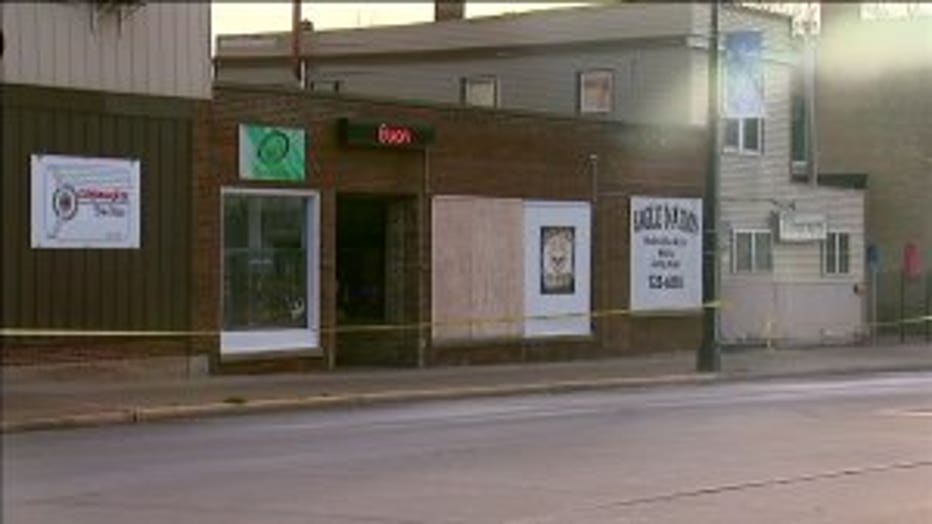 Hostage situation in Neenah


Police were called to Eagle Nation Cycles, a motorcycle repair shop in the 200 block of Main Street in Neenah for a disturbance around 9:00 a.m. Saturday, December 5th.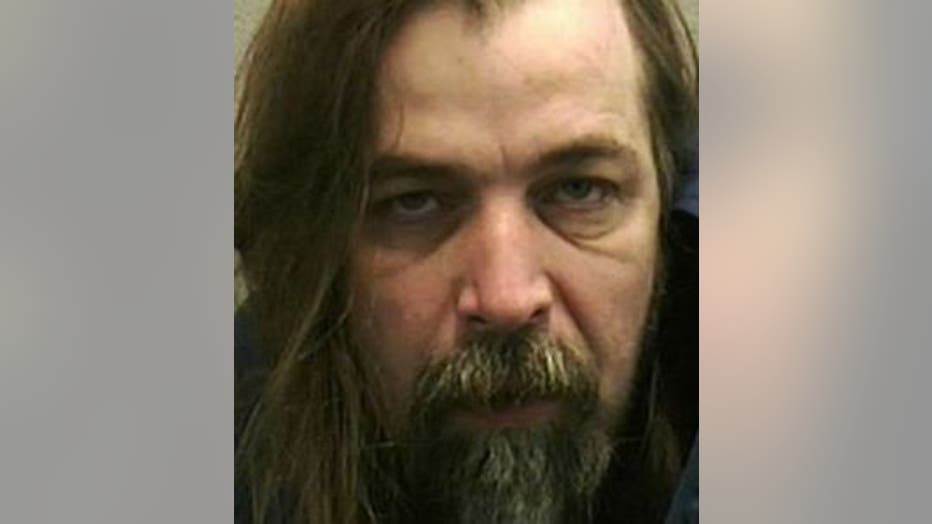 According to the criminal complaint, a friend to Brian Flatoff, who has been criminally charged in this case, talked with Neenah police. She believed Flatoff was "involved in the hostage incident" that was taking place at Eagle Nation Cycles. The friend told police Flatoff "had been drinking vodka or rum throughout the course of the night." At one point, the complaint says "when he stood up, he fell over and hit his head."

Early Saturday when Flatoff awoke, the friend yelled at Flatoff because "she thought he had a concussion and that she was going to call 911." But Flatoff apparently ran at her "with a .45 caliber pistol in his hand and started to yell at her." He said, "You know I can't handle going back there, to prison." The complaint indicates Flatoff then straddled the friend, and "he then pointed the gun at the wall behind her, above her head, and pulled the trigger." The shot put a hole in the wall and the friend told police, "she probably had gunpowder from the shot on her face, but she had since wiped her face."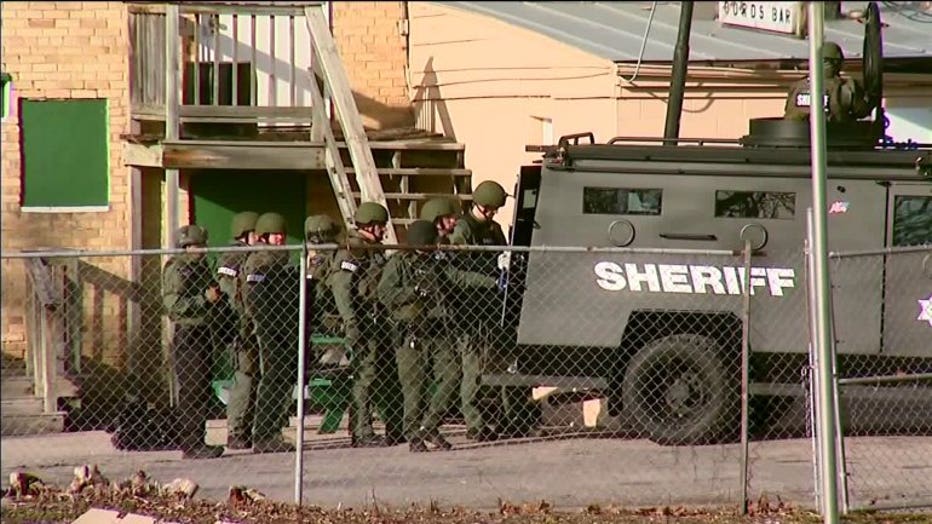 Hostage situation in Neenah


After that incident, the complaint indicates Flatoff grabbed a 9mm Mac-10 handgun belonging to the friend -- and departed for Eagle Nation Cycles. Flatoff apparently had an "ongoing issue over a motorcycle with employees" at the cycle shop. The friend believed Flatoff "was going there to beat up (an employee) and try to take his motorcycle back."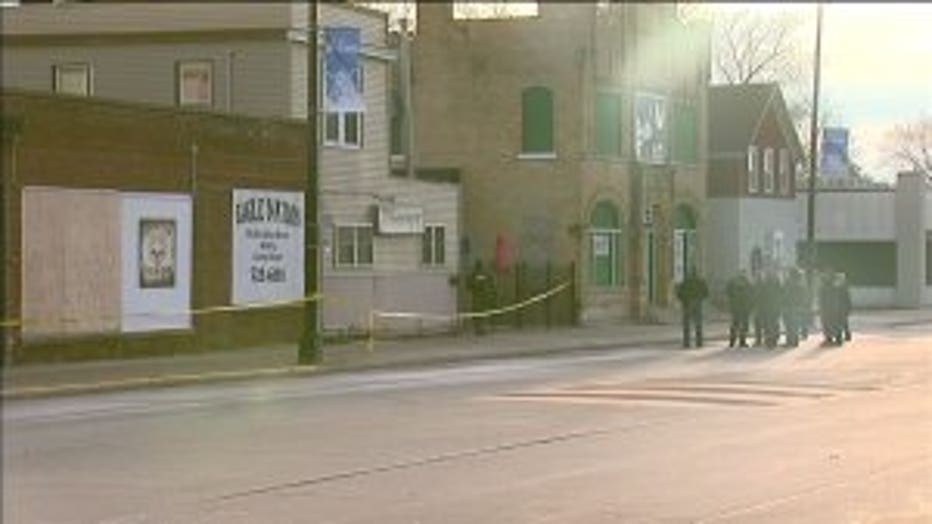 Hostage situation in Neenah


Michael Funk of Neenah, was shot and killed during the incident at Eagle Nation Cycles while trying to flee. The Wisconsin Department of Justice's Division of Criminal Investigation is investigating the officer-involved shooting portion of this incident. Police said the man was shot after he refused commands to drop a weapon.

Flatoff was taken into custody after hours of negotiations.

The Wisconsin Department of Justice, the agency handling the investigation into the officer-involved shooting portion of this incident, released this statement on December 8th, confirming that Funk was indeed armed when he exited Eagle Nation Cycles, based on their investigation:

On December 5, 2015, the Neenah Police Department requested the Department of Justice-Division of Criminal Investigation handle the investigation into an officer-involved shooting in the city of Neenah on that date.

There has been conflicting information circulating in the community regarding the events leading up to the officer-involved shooting. We are choosing to release very limited facts to prevent any further confusion or misinformation.

Our investigation thus far has shown that the deceased, Michael Funk, was armed when fired upon by police.  However, DOJ has much work ahead of us and a prosecutor will make a final determination on whether there should be charges in the case.

The Department of Justice is committed to providing an independent, transparent investigation into officer-involved incidents. It is critical to the integrity of all investigations that we take great caution to avoid releasing information piecemeal. We understand the community wants accurate information and we are committed to conducting an investigation that provides that.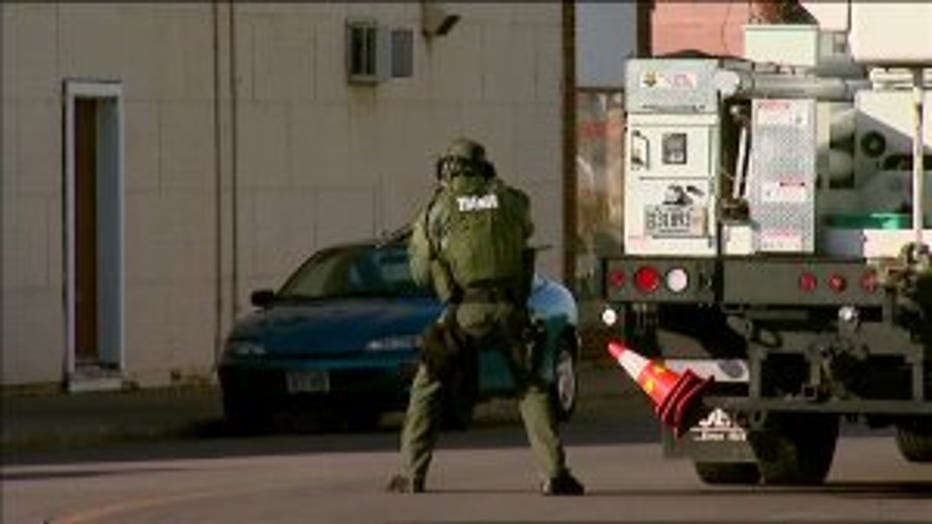 Hostage situation in Neenah


Theresa Mason-Funk told Post-Crescent Media on December 7th that her husband had distanced himself from the D.C. Eagles and Hell's Lovers motorcycle clubs and was looking forward to retirement.

Brian Flatoff faces 16 charges in this case:


If convicted on the most serious charge, he faces up to 10 years in prison and $25,000 in fines.

Flatoff will next be in court on April 11th for his arraignment.