Why Trump's presidency could be an extinction-level event for some species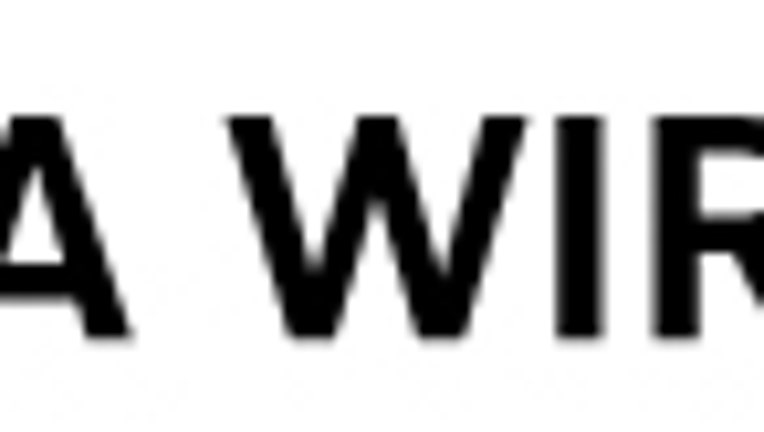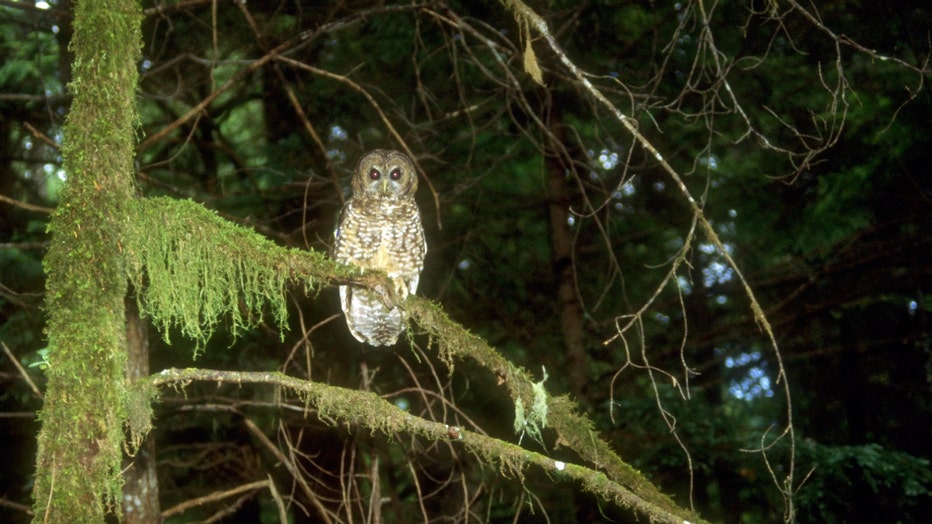 A Northern Spotted Owl (Bureau of Land Management)


By Travis McKnight

How much is too much money to spend to save an animal species from extinction — or at least make some effort to stem its decline? That's a question that some Republicans want the United States Fish and Wildlife Service (USFWS) to start asking before putting new animals on the Endangered Species list.

Sen. John Barrasso (R-Wyo.) scheduled a hearing for Wednesday to discuss the "Modernization of the Endangered Species Act;" the Senator is a long-time critic of the law. And on January 27, Rep. Pete Olsen (R-Texas) introduced House Resolution 717, also known as the Listing Reform Act of 2017, which would force the agency to determine the economic cost of protecting a given animal and eliminate the deadlines that the USFWS must meet to determine whether a species deserves protection.

Currently, a 1982 revision to the law requires agencies to respond within 90 days for an initial petition review, and then report any research on the species' possible endangerment within 12 months.

The amendment came to fruition because, historically, the USFWS encountered significant delays in evaluating most of the at-risk species. That foot-dragging often led to situations in which species went extinct while they waited for protection, says Brett Hartl, government affairs director at the Center for Biological Diversity.

The number of threatened and endangered species continues to climb, partly thanks to climate change wreaking havoc among wildlife habitats. In 2016, two species of beetle — the Stephan's riffle beetle and Tatum Cave beetle — went extinct while waiting for evaluation and protection.  

"Allowing more delay, like what this bill will do, takes all the pressure off Fish and Wildlife Service to do its job," Hartl says. "And when you have a Republican administration and no deadline to act, it basically means that every species that's waiting for protection isn't going to get it and some of them will go extinct as a result."

Olsen said his bill is about providing the federal government with more flexibility to tackle immediate threats toward a species' survival.

"Protecting endangered species can and should be done in a practical way. The government should have the flexibility to act quickly and practically on listing and delisting petitions," Olson said in a statement.

But Hartl says the requirement to consider economic costs before listing a species as endangered or threatened is just a way to delay and undermine the government's ability to protect species, which leads to more extinctions.The USFWS requested a $251 million budget to enforce the Endangered Species Act for 2017.

Up to 2004, 42 species went extinct because of a delay in listing and protection. Among these now-extinct plants and animals are Bishop's 'O'o, Little Mariana fruit bat, Guam broadbill, Shortnose cisco, and Texas Henslow's sparrow.

"The Republican Party has generally ignored the fact that, once a species is listed, there are a huge set of tools that all consider the economic costs," Hartl said.

Some of the tools that consider the expense of conservation while accommodating reasonable development include: the designation of critical habitat, the Act's section seven consultations on land use, recovery planning, habitat conservation under section 10, and safe harbor agreements.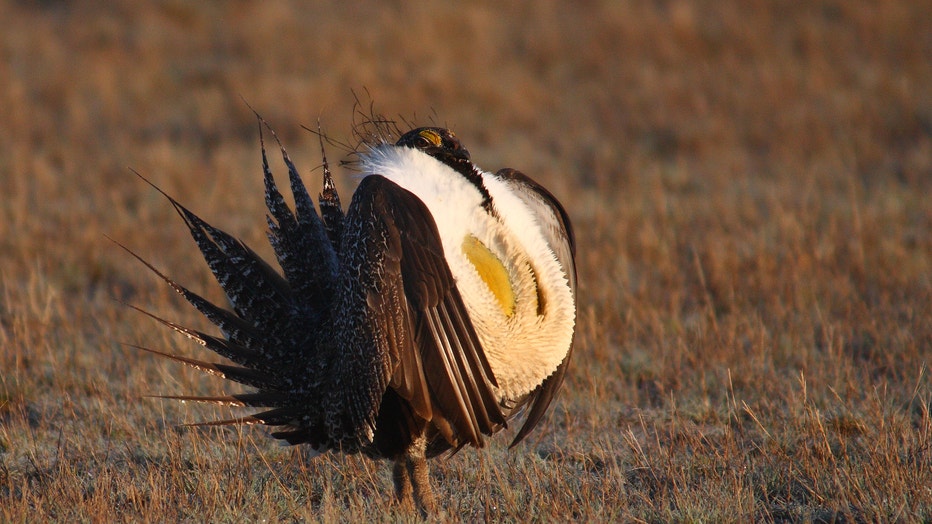 A male sage-grouse on a lek in Butte County, South Dakota. (USFWS)


The age-old fight over economic costs is the argument Congress originally squashed in 1982 by amending the law so that any decision about species' protected status would be made solely based on the best available scientific data, without consideration of possible costs or other effects.

The cases of The Greater Sage Grouse and Northern Spotted Owl are two high-profile examples of how the economic costs battle can play out.

The Greater Sage Grouse lost swathes of its natural habitat across 11 western states in consequence of oil and gas drilling, and it was nominated in 2013 for protection status under the Endangered Species Act. Ultimately, the bird didn't get protected status because of a multi-state coalition to lessen the grouse's population decline. However, early estimates showed that strict protections could have cost up to 31,000 jobs, up to $5.6 billion in annual economic activity, and more than $262 million in lost state and local annual revenue.

The Northern Spotted Owl, on the other hand, received protection in 1990. Habitat loss from timber operations was the main culprit for the owl's population decline, and the USFWS ruling forced timber companies to shut down operations in more than 24 million acres in British Columbia, California, Oregon, and Washington. The protection status cost an estimated 3,272 lost jobs by 1995 to more than 28,000 by 2000, and the protection status decreased economic welfare by an estimated $33 billion. The Northern Spotted Owl is currently in recovery.

Conservationists argue that the short-term economic cost is always worth saving a species from extinction — particularly because conservation efforts are shown to grow the economy over time through recreational use. For example, Grey Wolf tourism earns Idaho, Montana and Wyoming an estimated $35.5 million annually.

"It simply is a myth, and a very disingenuous one at that, that somehow the Endangered Species Act is so draconian that the economy is the verge of collapse whenever a species is added," Hartl says. "It's a fairly cynical and frankly sad view of the world that minor, short-term economic cost of listing a species outweighs the extinction of a species forever."

Still, some Republicans often try to dismantle the act amid complaints by energy and minerals industries, property developers, farmers, and hunters that the law stunts economic growth and development, and stifles recreational hobbies because it limits land use. Congress has introduced at least 303 bills that directly attack the law since 1996. More than 233 of those attacks — which target specific protected species or try to destroy the law entirely — began shortly after the Supreme Court's Citizens United ruling in 2011. The 114th Congress, which ended last December, put forth 135 bills attacking the law.

Meanwhile, the majority of the public seems to want these species to survive. A March 2016 poll found that 74 percent of U.S. adults say the country should do whatever it takes to protect the environment, and a July 2015 poll discovered that 90 percent of Americans, regardless of political affiliation, support the Endangered Species Act.

The 1973 law helps the USFWS prevent threatened or endangered plants and animals from going extinct by protecting their habitat and spurring population growth, among other methods. It has protected more than 1,600 at-risk animals and plants from hunting, selling, trading, and habitat destruction. There are currently 140 species waiting for evaluation and protection. Globally, 16,306 species are threatened with extinction.

What the border wall would mean for species

Under President Trump's administration, there are concerns that his unrelated policies — like his promise to build a "great, great wall on our southern border" with Mexico could yet drive dozens more species to endangerment or extinction.

That wall could cost up to $21.6 billion and take more than three years to construct, according to Reuters. The construction alone could potentially impact up to 111 endangered species: 108 species of migratory bird, four wildlife refuges and fish hatcheries, and an unknown number of protected wetlands, according to a FWS report commissioned by Outside Magazine.

But President Trump's administration has shown no evidence of taking potential wildlife and environmental damage from construction into consideration.

"This total contempt for the richness of our natural resources and the diversity of the importance of the environment for who we are as a society is really stunning," says Jamie Rappaport Clark, CEO of Defenders of Wildlife and a former USFWS director under the Clinton administration. "Beyond the environmental impact there is ginormous human impact, huge security issues and binational relations — this isn't just a construction project."

Clark says the border wall as it already stands causes untold harm to wildlife in the Southwest U. S.

"Wildlife don't know if they're in Mexico or Arizona or Texas, and these physical barriers are going to stop the natural movement of wildlife," she says. "And for the species in the United States that are very limited in number, like jaguars or Mexican wolves or Cactus ferruginous pygmy-owls,  if you short-stop their ability to move back and forth across the border, what you're in essence doing is likely condemning them to extinction."

The border wall — what currently exists and what is proposed — compromises wildlife's ability to allow for genetic diversity north and south of the border, and blocks naturally occurring migration patterns.

"You can see all kinds of tracks of animals running up and down the linear side of the wall, knowing they needed to get through but couldn't," Clark says. "It's beyond heartbreaking; it's really irresponsible and selfish, frankly."

Legally, President Trump's administration doesn't have to try to protect any of those animals, plants, or habitats.

In normal situations, the Endangered Species Act prohibits the federal government from undertaking any action that might jeopardize the continued existence of any endangered or threatened species, or adversely affect the critical habitat of any such species, says Jeffrey Rachlinski, a Henry Allen Mark professor of law at Cornell Law School.

The Act also requires that a large construction project like the border wall include a consultation with the USFWS to ensure that no such adverse effects occur.

But the USFWS hasn't received any request for such a consultation from any agency, and won't make speculative assessments outside of that process, says Gavin Shire, the chief of public affairs for the agency.

That lack of request is possibly because President Trump's administration is waiving legal regulations mandated by the Endangered Species Act and the National Environmental Policy Act of 1970 by using either section 102 of the 2005 REAL ID Act, or section 102 of the 1996 Illegal Immigration Reform and Immigrant Responsibility Act, Rachlinski says.

Using that loophole, the border wall could be constructed regardless of the potential environmental destruction, and there is little-to-no legal recourse.

"These issues will certainly evolve and get more acute and controversial," Clark says. "This is a really defining time for our country, and I think it says a lot about ourselves; are we going to be responsible stewards of our natural resources, and responsible to the next generation? That's what's at stake here."