'Why did you invade my country?' Hate crime charge filed against 61-year-old man in acid attack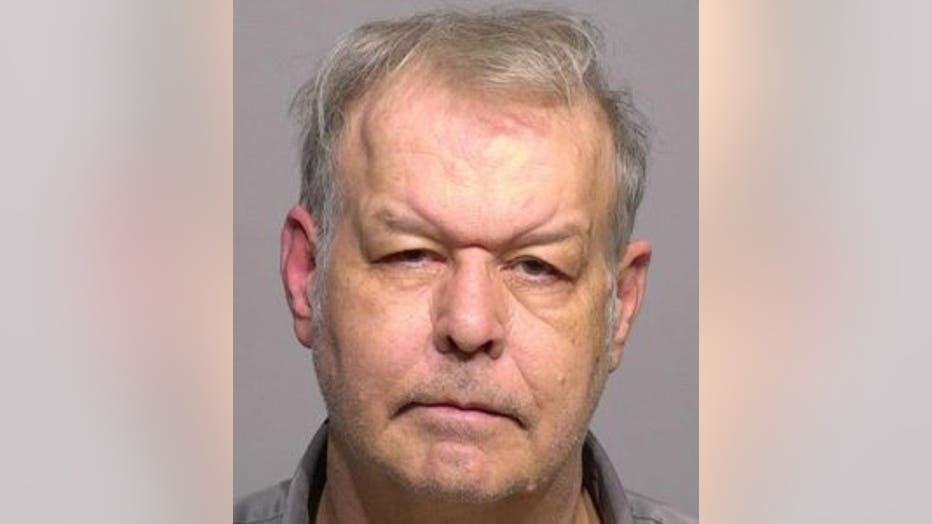 MILWAUKEE — A hate crime charge was filed Wednesday, Nov. 6 against a 61-year-old man who is white who is suspected of splashing battery acid on the face of a man who is Hispanic. It happened Friday, Nov. 1 near 13th Street and Cleveland Avenue on Milwaukee's south side -- following a dispute over parking.

Clifton Blackwell faces one count of first-degree reckless injury, use of a dangerous weapon, hate crime. The victim, Mahud Villalaz, 42, stood alongside his team of lawyers Wednesday, who said more charges were possible.

"The DA currently has the defendant's computer and books," said Mark Thomsen, attorney. "We fully expect to have access to that and to determine whether or not there are white supremacist, white nationalists that are out there actively promoting this kind of terrorist activity."

This, as Villalaz welcomed the hate crime charge but called Blackwell's $20,000 cash bond unacceptable.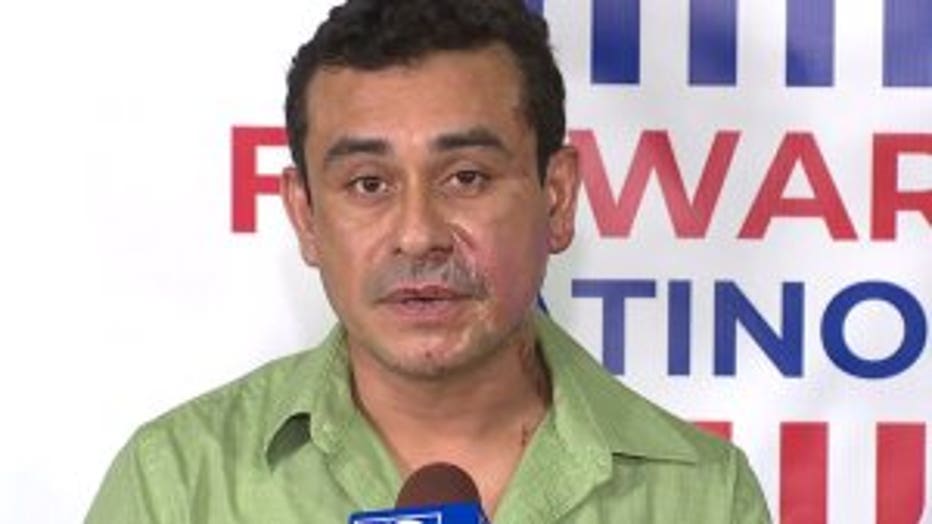 "I was very pleased for what happened," said Villalaz. "I am relieved. I want to move on. To be honest, a little nervous right now after everything that has happened."

Prosecutors said around 8:30 p.m. on Friday, officers made contact with Villalaz, who is from Peru, according to court documents. A criminal complaint said he moved to the United States in 2001, and became a U.S. citizen in 2013.

Villalaz was transported to St. Mary's Hospital Burn Center for second-degree burns to his face, cheek, neck, and injuries to his left eye. A PH test revealed, "an acidic substance" caused the injuries. Police said his clothing was also burned by the acidic substance.

"When that happens, it doesn't threaten the Latino community," said Craig Mastantuono, legal counsel. "It threatens the community. This threatens our community."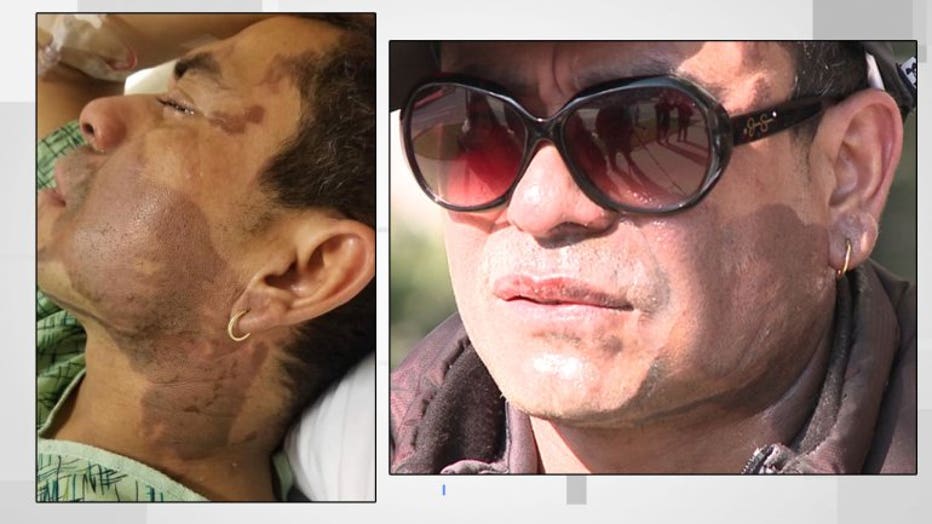 Acid attack near 13th and Harrison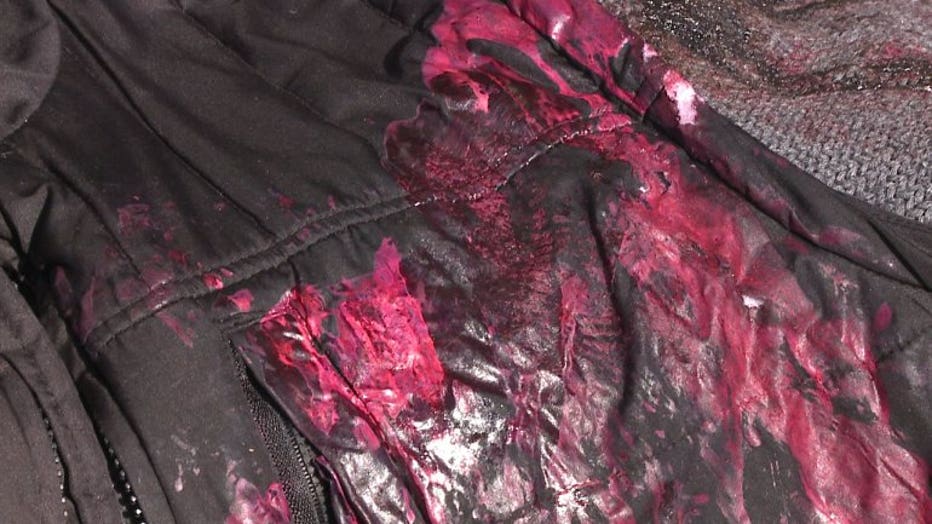 Acid attack near 13th and Harrison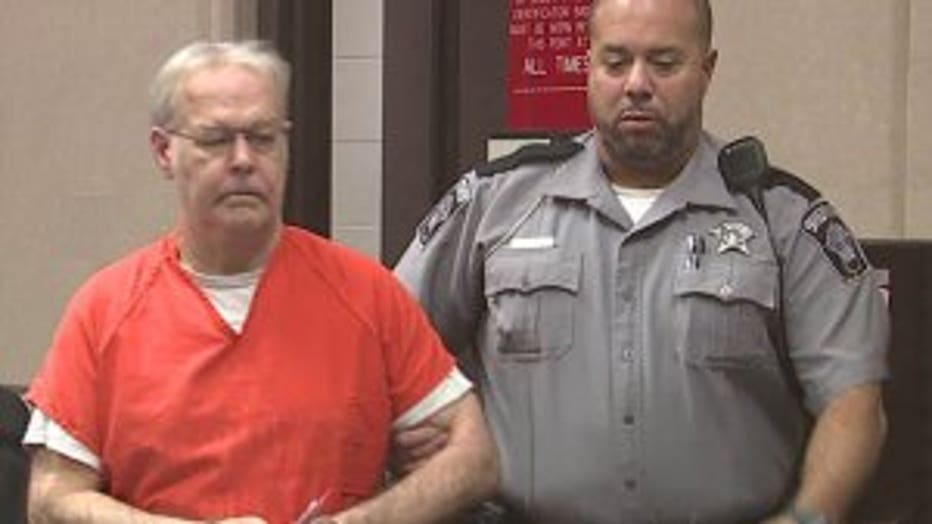 Villalaz told investigators he went to a restaurant at 13th and Cleveland that night. He said he parked in front of the restaurant and began walking towards the entrance when Blackwell approached -- telling Villalaz that he could not park there due to the nearby bus stop. Prosecutors said Blackwell asked Villalaz, "Why did you invade my country?" and "Why don't you respect my laws?" He then pulled a metal bottle from a bag on his side.

At this point, the complaint said Villalaz realized he was parked too close to the bus stop, so he returned to his truck and moved it to a different spot before walking back towards the restaurant. At this point, the complaint said Blackwell engaged the victim again, asking him, "Why did you invade my country?" Blackwell told Villalaz to "Go back -- go back (expletive)," calling Villalaz "an illegal."

Villalaz said he responded by calling Blackwell "a racist (expletive)," informing Blackwell that "everyone comes from somewhere first."




Blackwell then threw liquid from the container into Villalaz's face, the complaint said. He ran into the restaurant for help.

The complaint said a search warrant was executed at Blackwell's home, and investigators found "muriatic acid, Kleen-Out sulfuric acid, Kleen-Out drain opener (100% lye), and Parkerizing cleaner."

Surveillance cameras from the restaurant recorded the attack.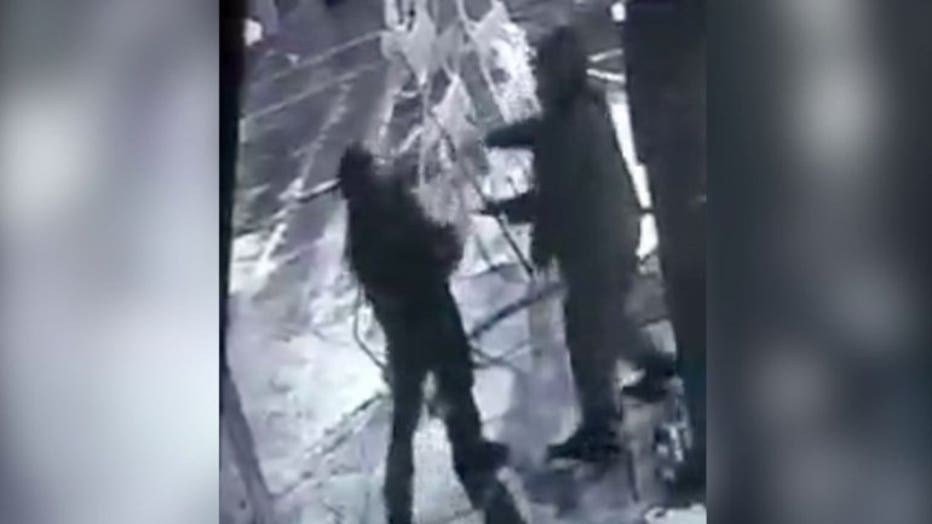 Acid attack on man near 13th and Harrison, Milwaukee


The attack on Villalaz came at a time when the Anti-Defamation League said extreme anti-immigrant views have become part of the political mainstream in recent years through sharp rhetoric by anti-immigration groups and politicians, including President Donald Trump.

White House spokesman Judd Deere said Monday, Nov. 4 that the Trump administration has repeatedly condemned racism and violence.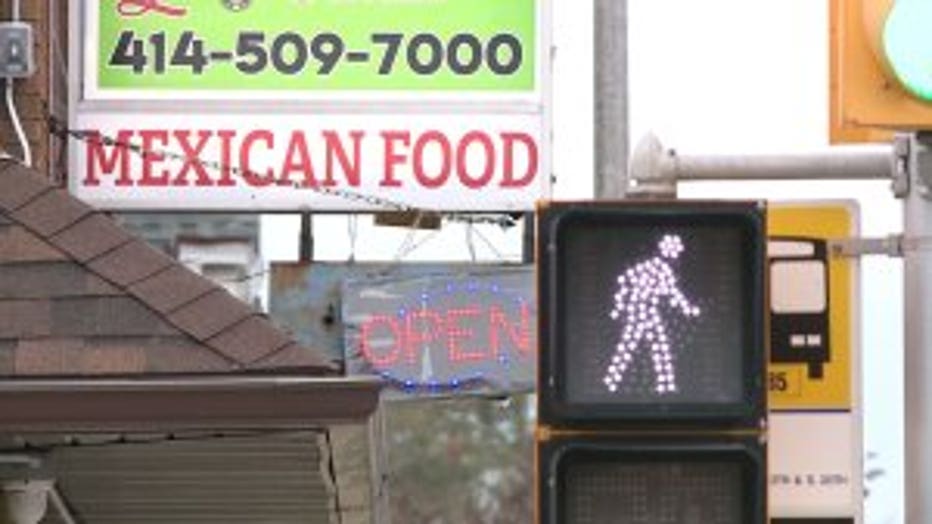 Acid attack near 13th and Harrison


Blackwell's family said he's a military veteran who came to Milwaukee to seek help for an undetermined medical issue.

Blackwell's brother, Arthur, spoke out Tuesday, Nov. 5.

"This is not the person I know as my own brother," said Arthur Blackwell. "That's a violent and pretty big reaction to the whole thing -- and it's like, if you need help, we have to get it to you."

The brother told FOX6 News Clifton was a Marine who was possibly suffering from PTSD.

"It's obvious my brother had done some wrong things -- and ultimately, he is going to have to pay for that and has to understand, too, he was not in a proper frame of mind to begin with," Arthur Blackwell said.

Blackwell's brother showed deep concern for his sibling -- and sympathy for the 42-year-old victim of the attack.

"There is a lot, because he's been treated unfairly, so I understand his frustration and what's going on with him, as well," said Arthur Blackwell. "It's kind of a shock. All I can do is apologize for his behavior and try to get him real help that it's obvious he needs. This is a horrible thing, and maybe it is that my brother is better off incarcerated until he gets the help he needs."

Blackwell made his initial appearance in court Wednesday. In addition to the $20,000 cash bond, a 24-hour curfew was set. Blackwell was ordered to have no contact with the victim, acids, large batteries, or dangerous weapons. A preliminary hearing was scheduled for Nov. 15.