'Who attempts to kill a baby?' Women say stranger stabbed them in their Riverwest home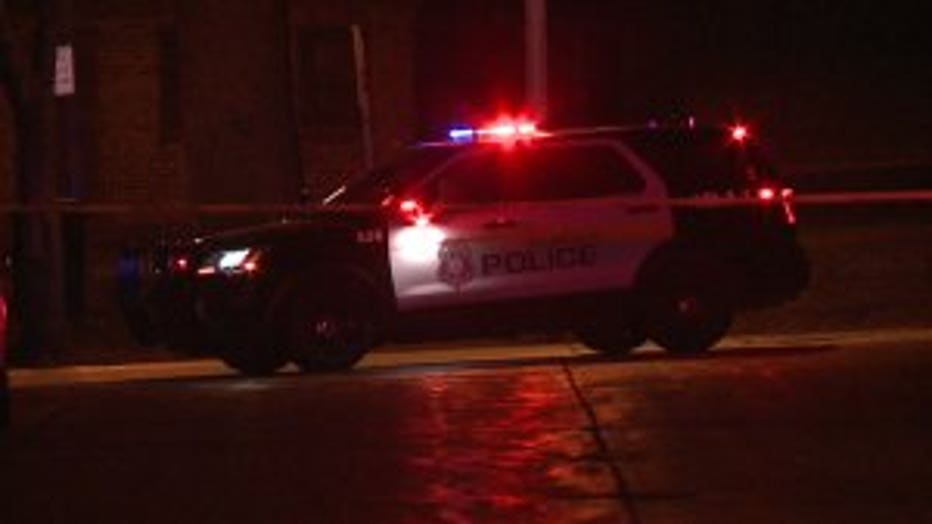 2 women stabbed near Fratney and Meinecke, Milwaukee


MILWAUKEE -- Police on Wednesday, Jan. 1 asked for help identifying and locating a man wanted for the stabbing of two women near Fratney Street and Meinecke Avenue on Saturday, Dec. 21. The victims told FOX6 News they have no idea how he got into their locked home.

"We're still trying to wrap our heads around it," said Alexia Kiram. "It almost doesn't feel real."

Police said the man entered the victims' residence around 10:30 p.m. on that Saturday and made demands. He then began to stab both victims multiple times before leaving the residence with one of the victim's property. He was later captured on video in the area of 49th Street and Lisbon Street.

"We don't know how it could have ended," said Chelsea Moretti.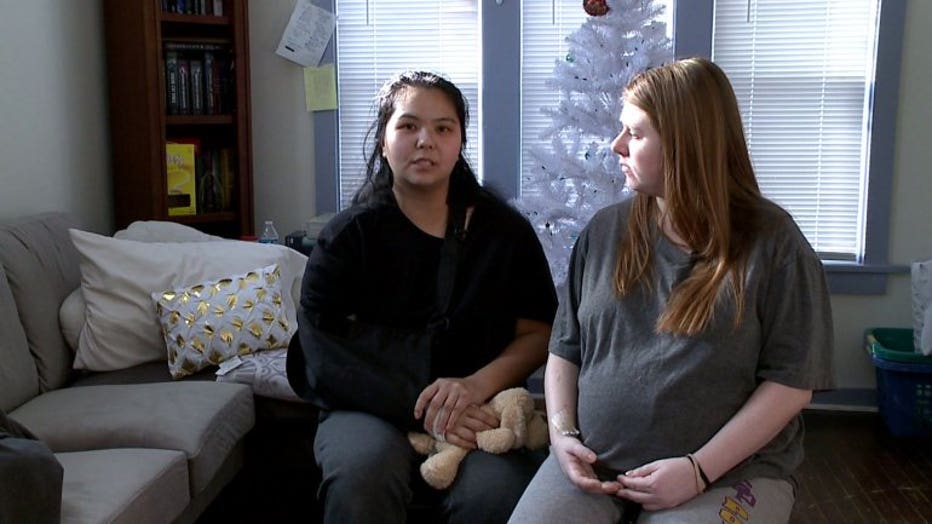 Alexia Kiram and Chelsea Moretti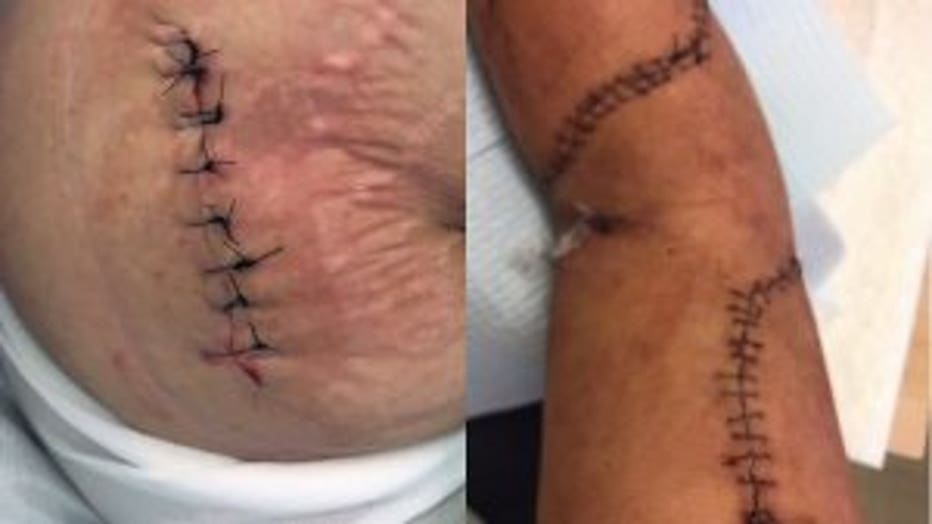 Moretti and Kiram said they had just laid down for bed around 10 p.m. when a man appeared in their bedroom doorway and demanded money.

"He looked at me and held up the knife and said, 'You scream, I swear to God, I'll kill the baby,'" said Kiram.

He was referring to Moretti's stomach.

"That was the craziest part of it all," said Moretti.

"Who attempts to kill a baby?" said Kiram. "Who does that?"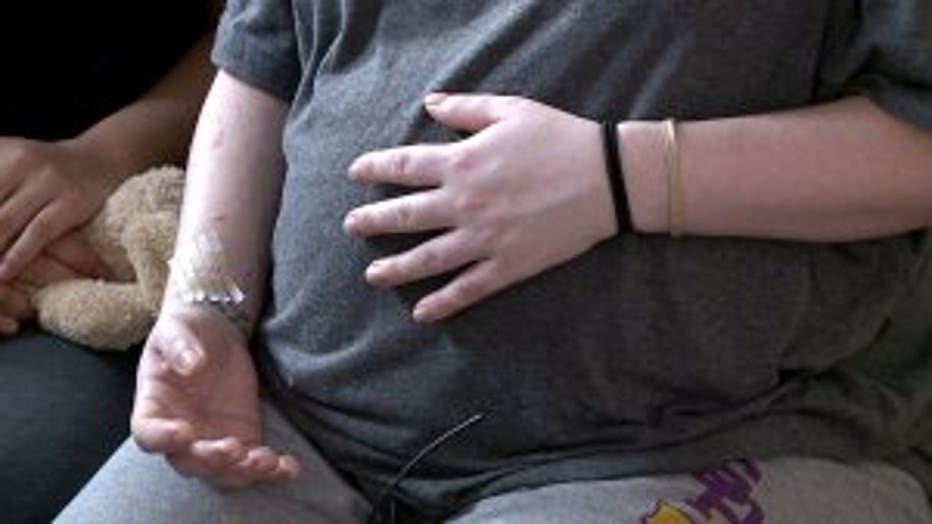 With her partner nine months' pregnant, Kiram said she dove over Moretti to protect their unborn child as the stranger began stabbing them.

"I have a stab wound in my back," said Kiram. "They said that if I hadn't done that, this little one would not be here right now."

Between the two of them, Kiram and Moretti suffered more than a dozen stab wounds throughout their bodies. Miraculously, the baby girl was unharmed.

"You worry about all of these things that could go wrong with the pregnancy," said Moretti. "You never think this is one of the things that could potentially happen."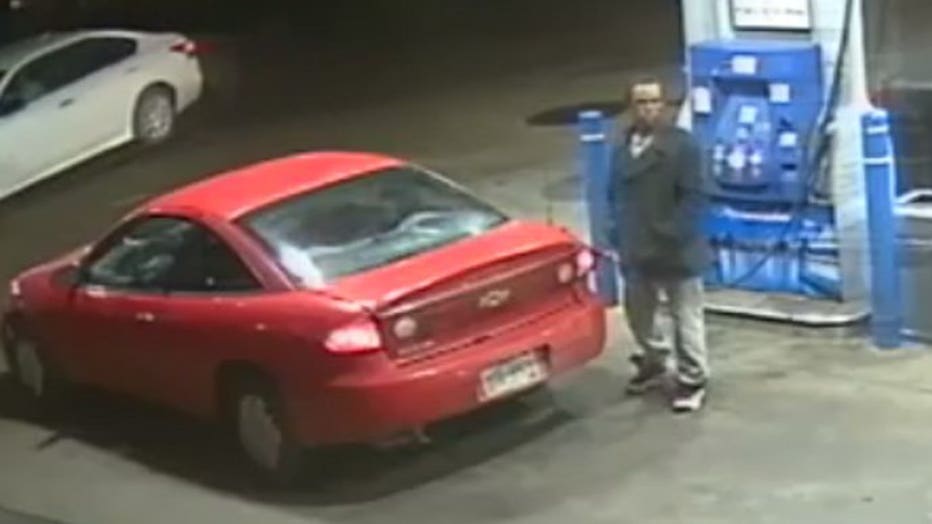 Stabbing suspect sought by Milwaukee police


They said the man only fled when he heard the upstairs tenants. Grabbing Kiram's backpack on the way out, Kiram said he used her debit card at a gas station near 49th Street and Lisbon Street.

"We're looking for anything we can get here to get this man caught," said Moretti. "I guess that's the part of having a kid, not necessarily having this happen to you, but the figuring it out, pushing forward, and really working as a team to do the best we can."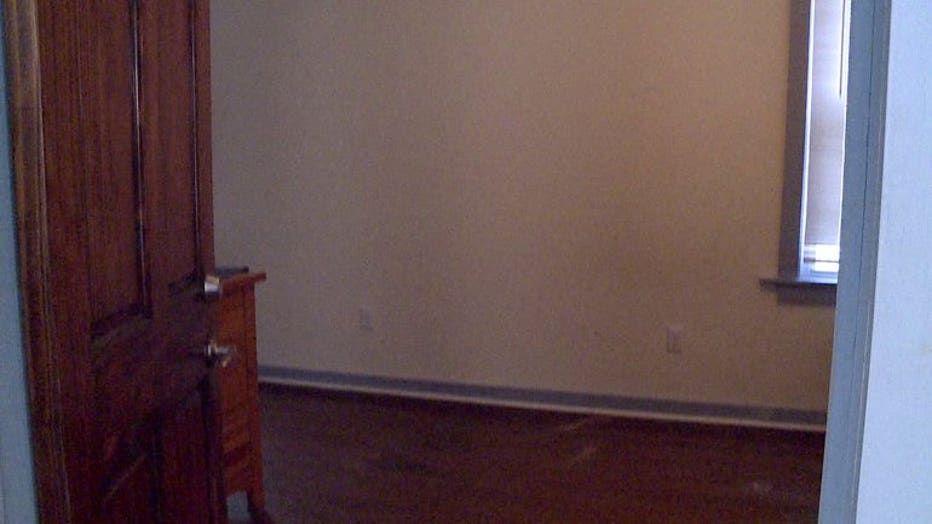 Stabbing near Fratney Street and Meinecke Avenue


Police described the man as black, in his early 30s, about 6' tall with a slim build. He was last seen wearing a gray coat, light pants, and black and white tennis shoes. His vehicle is believed to be a red 1995-1999 Chevrolet Cavalier.

Anyone with information is asked to call Milwaukee police at 414-935-7360 or if you wish to remain anonymous, call Milwaukee Crime Stoppers at 414-224–TIPS (8477).

Meanwhile, the victims set up a GoFundMe.com account to help raise money for relocation costs in the wake of this stabbing. CLICK HERE to access that account.