Whitnall H.S. classmates remember Brittany Barnstable


HALES CORNERS (WITI) -- Students at Whitnall High School are remembering a classmate who died after she was struck by an SUV in New Berlin on Saturday, May 18th.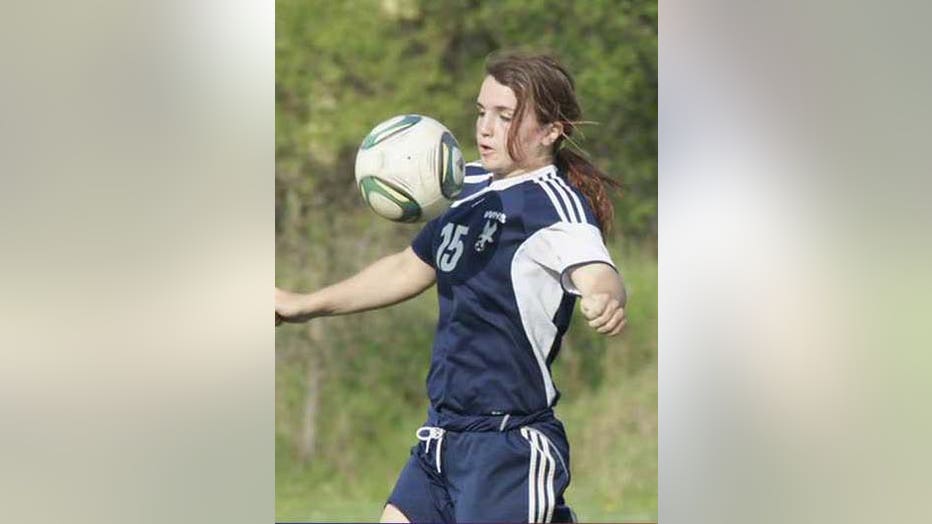 15-year-old Brittany Barnstable was crossing the road from a recreational biking trail near Greenfield and Sunny Slope when she was hit. She was taken to Froedtert Hospital and later died from her injuries.

Classmates of Barnstable wore red to school on Monday to honor her. Red was Brittany's favorite color. They also gathered to take a picture for her family.

Barnstable was a freshman soccer player at the school.

"It's definitely a loss from our Whitnall School District family, but Whitnall traditionally bands together to support the grieving family and the kids have really focused on that right now," a Whitnall official told FOX6 News.

"We all wore red in honor of her death that happened. The whole school participated almost, and there was stuff on her locker, flyers from the whole soccer team that they made and I guess there's a game tonight and they're doing it in honor of her," a Whitnall student told FOX6 News.

FOX6 News has learned Barnstable's sister is a senior at the school, and also a soccer player.

The driver who struck Barnstable is a 52-year-old New Berlin woman. She remained on the scene and was cooperating with investigators. Police say they do not believe alcohol and speed were factors in the crash.