White House accuses Russia of covering up Syria attack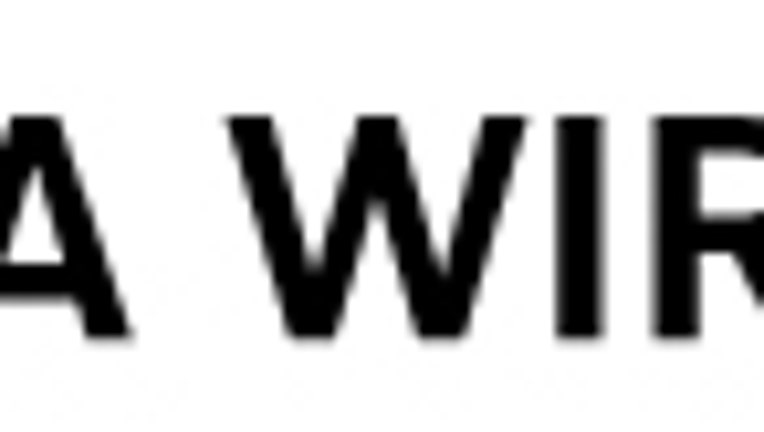 article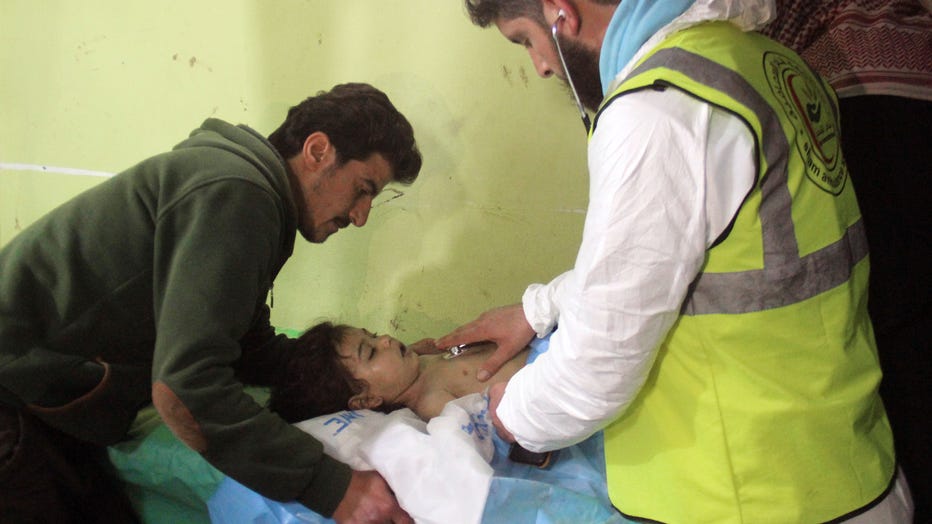 An unconscious Syrian child receives treatment at a hospital in Khan Sheikhun, a rebel-held town in the northwestern Syrian Idlib province, following a suspected toxic gas attack on April 4, 2017. (OMAR HAJ KADOUR/AFP/Getty Images)


By Meg Wagner

Spreading "false narratives"

President Donald Trump's administration on Tuesday, April 11th accused Russia of helping its ally Syria cover up a deadly chemical attack, in which the latter's government allegedly used an illegal nerve agent on its own people.

The White House claimed in a four-page report that both Syria and Russia are issuing "false narratives" about the April 4 gassing in an attempt to hide Syria's purported involvement in the attack and the country's use of sarin, a chemical weapon banned under international law.

"The Syrian regime and its primary backer, Russia, have sought to confuse the world community about who is responsible for using chemical weapons against the Syrian people in this and earlier attacks," the report read.

At least 86 Syrians, including more than two dozen children, were killed in the attack, one of the worst in Syria's history. U.S. President Donald Trump, multiple European leaders, and humanitarian groups blamed the carnage on embattled Syrian President Bashar al-Assad's regime, which has been engaged in a civil war with rebel forces for six years.

A day after the attack, Russia insisted it was not the work of the Syrian government. Instead, the Kremlin claimed the toxic gas was accidentally leaked from the rebels' stockpile of weapons.

The report alleging that Russia is helping Syria cover up the attack comes one day after an anonymous U.S. official claimed American intelligence forces determined that Russia knew about the chemical attack before it happened (although the official said there's no proof that Moscow helped carry it out). The White House disputed that report, insisting there's no consensus about Russia's knowledge of the attack.

An important Syria ally

Russia has supported Syria since the 2011 onset of the civil war, providing financial aid to help the war-torn country's economy.

In 2015, Russia's military began an airstrike campaign to supplement the Syrian government's on-the-ground troops. According to the Kremlin, the bombings have all targeted the Islamic State (ISIS) militant group — which is battling both Assad's regime and anti-Assad rebels for power — although analysis has shown that most of the strikes haven't been in areas that ISIS occupies.  

Former President Barack Obama and other world leaders have long insisted that Assad must first be removed from power before brokering peace in Syria, though Washington and Moscow have cooperated in peacekeeping efforts in the region. For example, the two helped negotiate a deal in 2013 in which Syria destroyed more than 1,300 tons of chemical weapons.

Until the chemical attack, President Trump's administration had appeared to take a softer approach to Syria's government, insisting that ousting Assad was not a top priority.

The White House's line on Syria changed dramatically following last week's gassing. After admitting that the killings of "innocent babies" had forced him to change his mind on Assad, President Trump on Thursday unexpectedly bombed a Syrian airbase.

Anti-Assad rhetoric before a meeting with Russia

Secretary of State Rex Tillerson arrived in Moscow on Tuesday for a meeting with Foreign Minister Sergey Lavrov. The two are expected to discuss the Syrian chemical attack, the U.S.'s retaliation bombing, and the best way to move forward — a tense talk that will test Tillerson's diplomatic skills.

With tensions boiling, the newly-minted Secretary — who had never served in government or practiced international diplomacy prior to his confirmation — must avoid further escalating conflict with the Russian diplomat while still advocating for the U.S.'s agenda, experts said. Pressing Moscow to help coax Syria into getting rid of its remaining chemical weapons supply is a top priority for the talks.

Critics have worried that President Trump's tangled relationship with Russia (which includes allegations that Russia hacked the U.S. election to help him win, and reports that some of his campaign aides and at least one White House staffer have ties to Moscow, for example) may prove a to be a disadvantage (or even blackmail material) in diplomatic talks with the Kremlin.

But since the chemical attack, President Trump's administration has toughened its stance on Assad and beefed up its rhetoric against Russia. On Tuesday — just before leaving for Moscow — Tillerson claimed that Assad's reign is "coming to an end" and warned Russia that it would become irrelevant if it continues to support the allegedly failing regime.

Meanwhile, White House Press Secretary Sean Spicer tried to condemn Assad by contrasting him to Nazi leader Adolf Hitler. "We didn't use chemical weapons in World War II," Spicer said at a Tuesday press conference. "You know, you had a — someone as despicable as Hitler who didn't even sink to using chemical weapons."

He continued: "(Hitler) was not using his gas on his own people the same way Assad was."

Hitler's regime killed about 11 million people, including 6 million Jewish citizens. Many of those victims died in gas chambers at Nazi concentration camps.