Wheel tax: Milwaukee County Board votes in favor of new $30 vehicle registration fee
MILWAUKEE COUNTY -- The Milwaukee County Board adopted on Monday, November 7th an amendment that would create a new $30 vehicle registration fee for county residents.

The idea of a new wheel tax was brought up by Milwaukee County Executive Chris Abele who proposed a $60 vehicle registration fee be included as part of the county's 2017 budget plan. Abele said the vehicle registration fee would help pay for items like road maintenance and repairs. Unlike a sales tax increase, no additional state approval is required for Milwaukee County to implement a vehicle registration fee of this kind.

All motor vehicle owners pay a $75 state vehicle registration. City of Milwaukee residents currently pay a $20 wheel tax of their own. If you factor in this amended $30 fee, folks in the city will pay $125 a year just to operate their cars.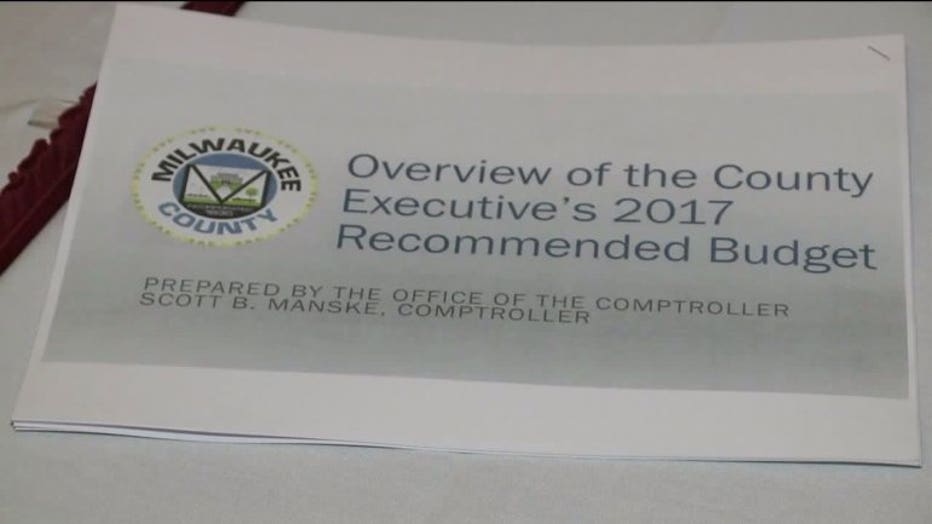 Public hearing on 2017 Milwaukee County budget


Also on Monday, the County Board adopted an amendment calling for the Wisconsin Legislature to give them the flexibility to assess the vehicle registration fee based on the age and value of a vehicle. In other words, people with newer and more expensive vehicles would pay a greater tax than those with older and less expensive vehicles.

The Milwaukee County Board passed the 2017 Milwaukee County budget Monday by a vote of 11-7, according to a statement from Board Chairman Theo Lipscomb.

The amended budget now goes to County Executive Abele for his signature.

Monitor FOX6 News and FOX6Now.com for updates developing story.