What will you eat at the Wisconsin State Fair? Here are 10 new food options!
MILWAUKEE -- The 165th Wisconsin State Fair is underway! The gates opened at 8:00 a.m. on Thursday, August 4th for the fair's 11-day run -- and there are plenty of new food options to try this year!

For many -- it's all about the food at the Wisconsin State Fair.

Whether it's something deep fried, served up on a stick, or one of the eight finalists selected for the fourth annual Wisconsin State Fair "Sporkies" competition -- there are plenty of delicious options to try.

Below are 10 new food options available at this year's Wisconsin State Fair:

50 Yarder On-A-Stick

Description: If you're a football fan, this one's for you! We use our family recipe for double chocolate chip cookies, bake them in the shape of footballs, and top them off with a little green and gold frosting to make football laces. Next we take two football cookies and fill them with our very own house made Cake Batter Cookie Dough Ice Cream! We insert a stick, and magnifico, it's complete! The 50 Yarder On-a-Stick is waiting for you!

Albo Bomber Sandwich

Description: Take a bite out of Italy with this sandwich featuring genoa, capicolla, provolone and American cheese topped with lettuce, tomato, onion and Italian dressing. At Albanese's Roadhouse.

Bacon Popcorn Ball

Description: The popcorn ball gets a new life with bacon flavoring. At Laura's Gourmet Popcorn.

Bacon Pork Burger

Description: This unique blend of seasonings in the burger, combined with premium hickory smoked bacon, make this sandwich a mouth watering staple in your State Fair diet! At Pork Schoppe.

Banana Split Cheesecake Square

Description: A new twist on a timeless classic - Aggie's Banana Split Cheesecake Square! This thick, creamy and scratch-made banana cheesecake that has it all - real bananas, rich chocolate, sweet pineapple, strawberry, whipped topping and a cherry on top. A delicious dessert to enjoy at the Fair while reminiscing about the good ol' days! At Aggie's Bakery & Coffeehouse.

Beer & Pretzel Bites

Description: Wisconsin cheddar cheese is battered in a Pilsner beer, coated with crushed pretzels and panko bread crumbs, and deep-fried to ultimate cheesiness. At Miller Lite Sports Bar & Grill.

Beer Cheese Fondue

Description: Beer cheese fondue topped with bacon and green onions. Served with pretzel bites. At Machine Shed.

Beer-Battered Boneless Chicken Wings

Description: Everything you love about boneless wings is now battered in beer, deep fried, and served with a Pimiento-PBR Cheese dipping sauce. At Slim's PBR Park.

Beercicles

Description: Homemade PBR beer popsicles available in flavors such as Citrus Shandy and Pabst Blue Raspberry. At Slim's PBR Park.

Blue Moon Marinated Pork Tacos with Garlic Fries

Description: Arriba, Arriba, Andale! Two soft tacos with a different twist: Blue Moon-marinated pork Boston butt (slow baked for twelve hours), lettuce, cheese, pica de gallo and spicy ranch. Served with hand-tossed garlic parmesan fries. An incredible mix of good flavors sure to spice up your taste buds. At Tavern at the Park.

Below are the eight Wisconsin State Fair "Sporkies" finalists. A panel of local celebrity judges – with some help from fairgoers – will choose the recipients of four Golden Spork Awards during this year's Wisconsin State Fair.

Judging will begin at 11:00 a.m. on Wednesday, August 10th at the Bank Mutual Amphitheater.



Water Street Brewery: Deep Fried Ol' Fashioned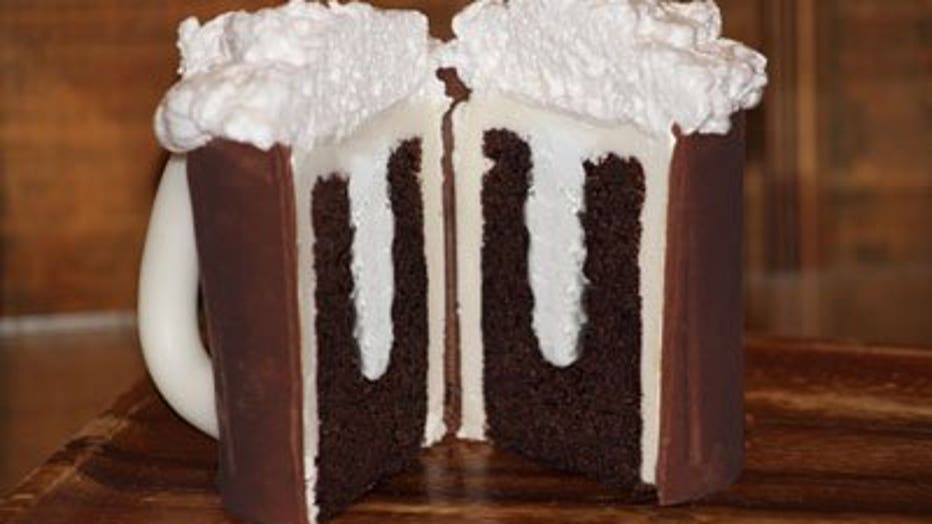 Sprecher Root Beer: Everything Root Beer Float Cake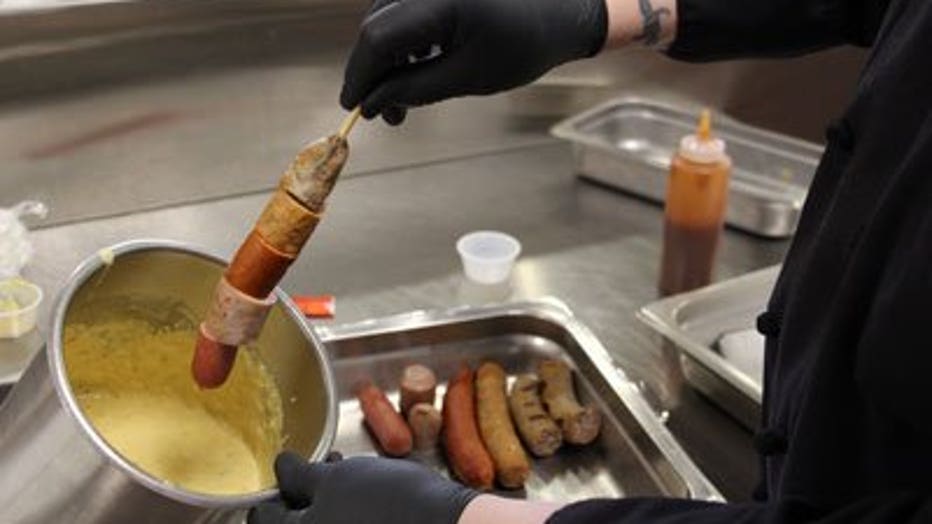 Saz's Bavarian Haus: Klement's Famous Racing Sausage Corn Dog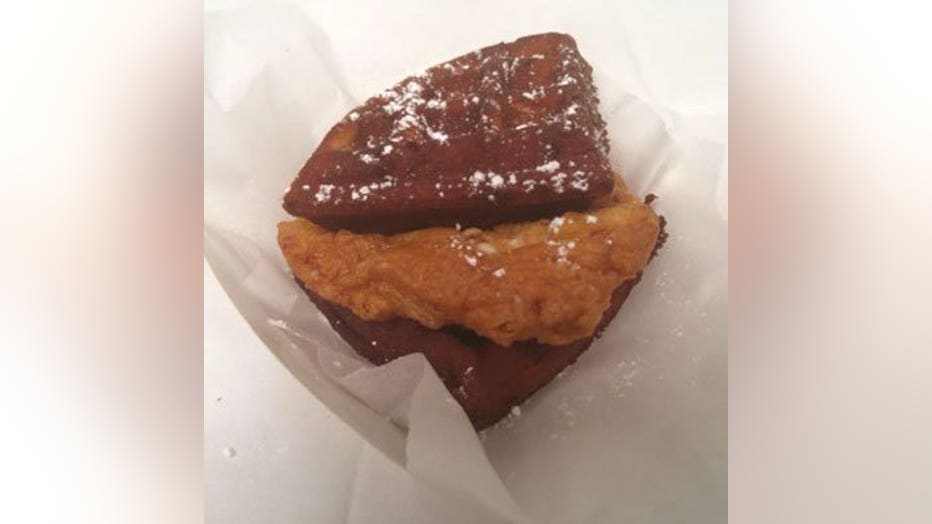 McZars Lakefront: Elvis Chicken and Waffle Sandwich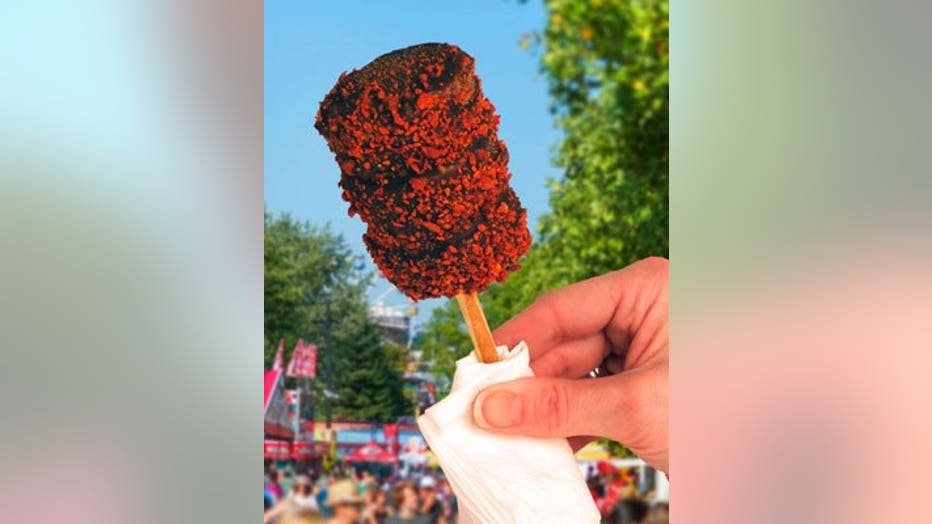 DT Concessions Fiesta Cookie Dough: Cookie Dough Fondue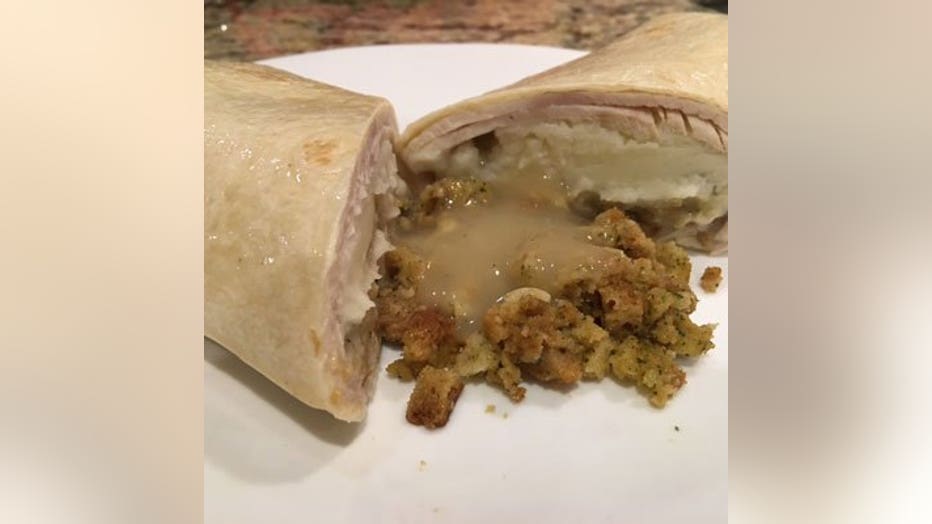 Bryan's Concessions Mexican Grill: Thanksgiving Day Burrito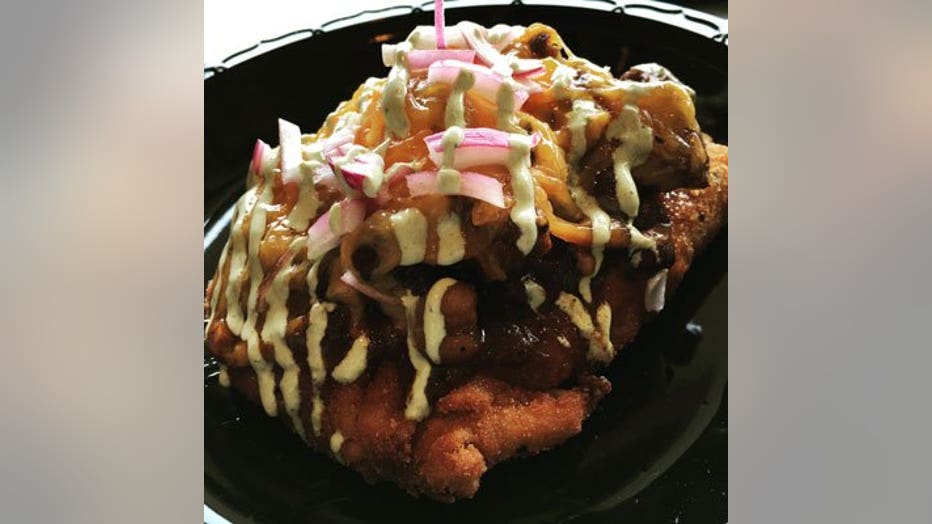 Brew City Pizza: Chili Mac Bottom Pizza
All Things Jerky Exotic Meat Grill: Mountain Man Bloody Mary Burger