'We've got Brewer fever:' Fans tailgate at Miller Park despite rainy weather


MILWAUKEE -- Excitement was brewing well before the team entered the ballpark Friday afternoon, Oct. 5.

Hours before the game, it was packed and the pregame in the parking lot was in full force. Everyone had an optimistic and celebratory mood going into Game 2. It was vibe mother nature couldn't dampen.

Snapped into place, securing their location and coverage -- soggy supporters wouldn't let rain stop their good time.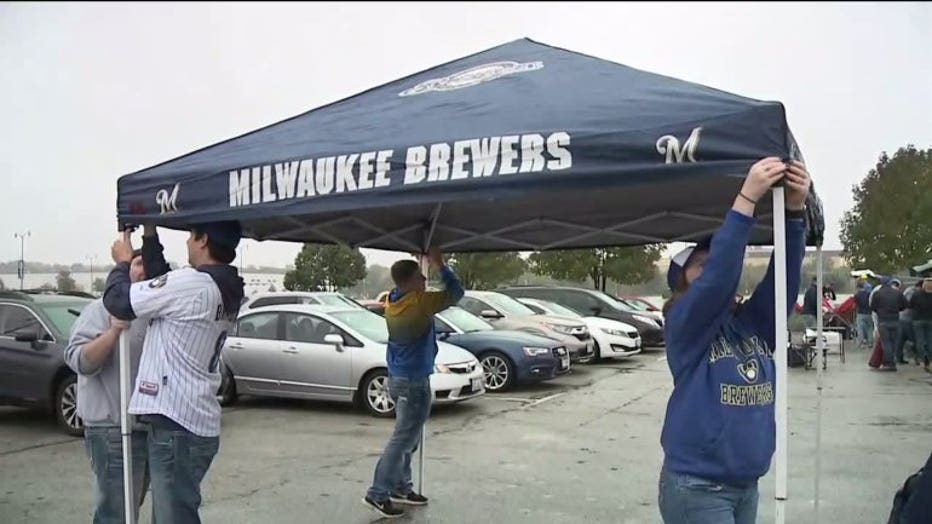 "The weather doesn't matter," said Moira Linse.

But what does is seeing the Milwaukee Brewers play against the Colorado Rockies in game two of the National League Division Series.

"Just being able to see them and watch them play is an incredible chance," said Braeden Linse .

Preparing for a rare experience, fans enjoyed every moment leading up to it.

"Never been to playoff game," said Jim Mohns.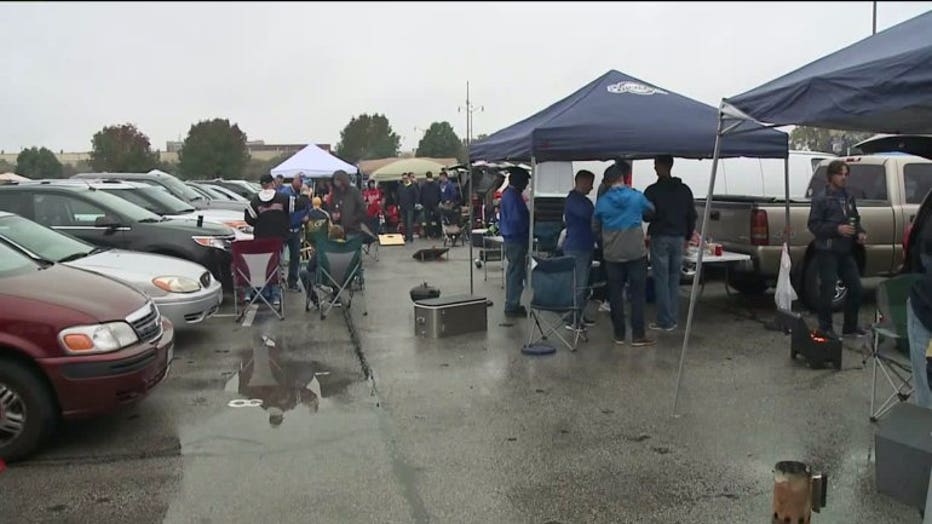 17

"We brought hot dogs, hamburgers and hot apple homemade pie," said Jody Holland.

The food and fanfare were too much for even those without a ticket to pass up.

"I knew my friends were out here tailgating. They have tickets to the game, I do not, but I still wanted to partake so I packed my own little cooler and Ubered over here," Jenna Buck.

Buck just wanted to be part of the camaraderie.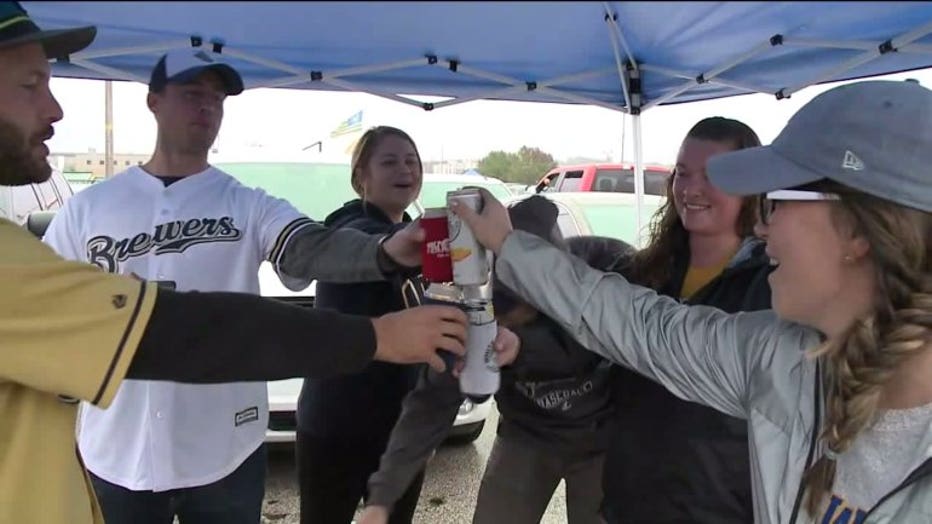 "I'm just excited for what this means for Milwaukee and the city," said Buck.

9-year old Tyson Bookter got an early start and was surprised with tickets from his dad.

Bookter and other kids and teachers played hooky -- an excuse that will most likely fly as they get to see history made in Miller Park.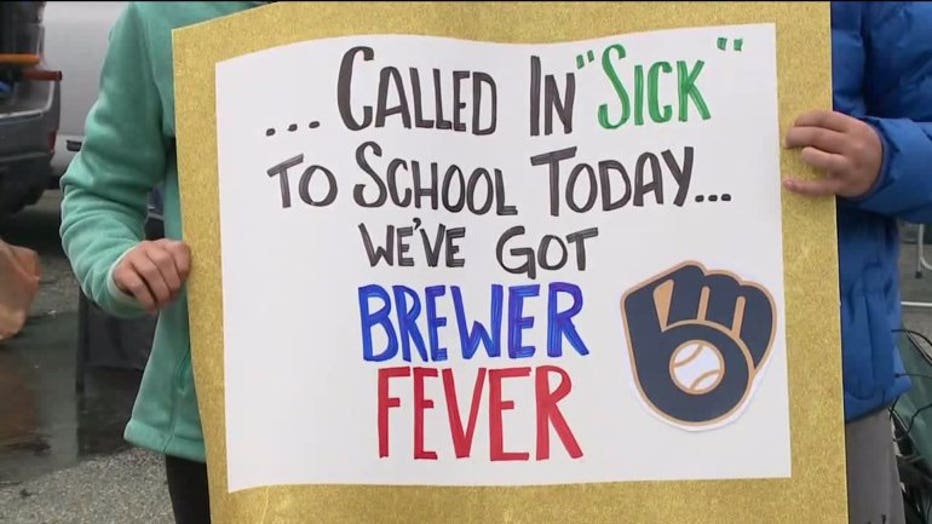 "Called in sick to school toady -- we've got Brewer fever," said Braeden and Moira.

Fans are hoping their support and energy transfers to the players and they pull out a win.