'We've got 1 at gunpoint!' Dashcam captures dramatic high-speed chase from Wauwatosa to Milwaukee


WAUWATOSA -- A high-speed chase from Wauwatosa into Milwaukee lasted one minute and 42 seconds, and traveled a distance of 2.2 miles. The speed was one thing, but police say the suspect involved made a daring move toward an officer trying to follow him.

The suspect swerved toward the officer and barely missed his squad. The officer then took off after the suspect. Others joined in as the suspect vehicle reached speeds of nearly 93 miles-per-hour.

Not even 60 seconds later, dashcam video shows an officer coming upon the suspect vehicle, which crashed.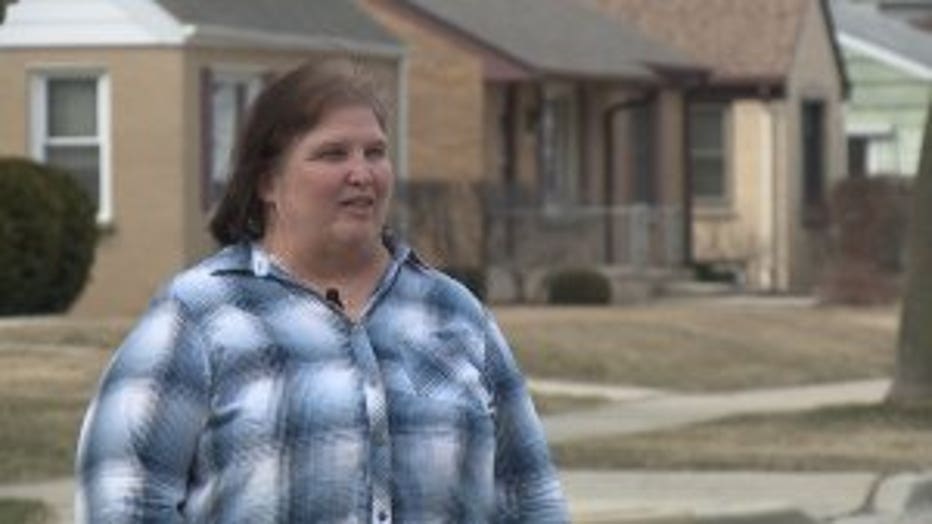 "I wasn't quite asleep yet. I just heard this big 'pop,'" a witness said.

She saw blinking lights, another officer pull up -- and heard a lot of yelling, as officers demanded the suspect put his hands up, and radioed to dispatchers, indicating "we've got one at gunpoint."

"It's scary. We're not used to seeing policemen with guns pulled, and when they get out the bigger guns -- my daughter and I stayed in the kitchen. It's scary -- disconcerting this is happening," the witness said.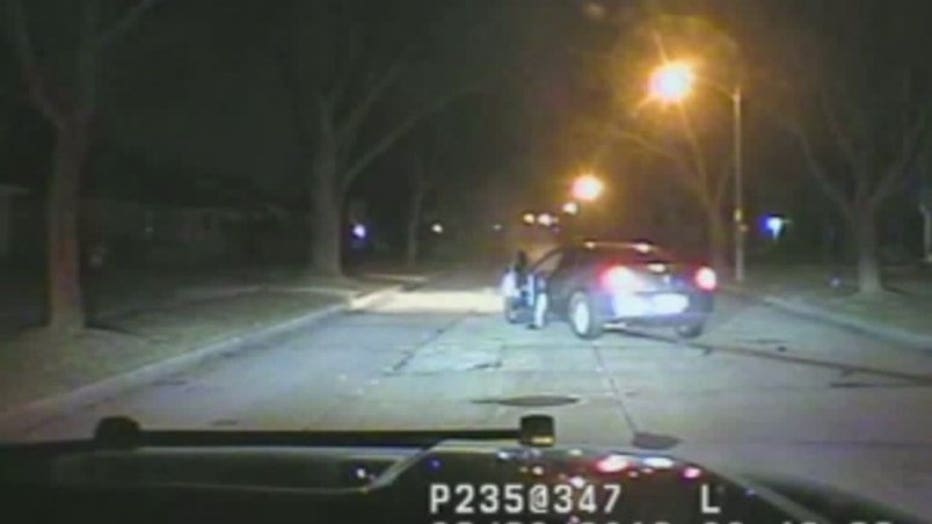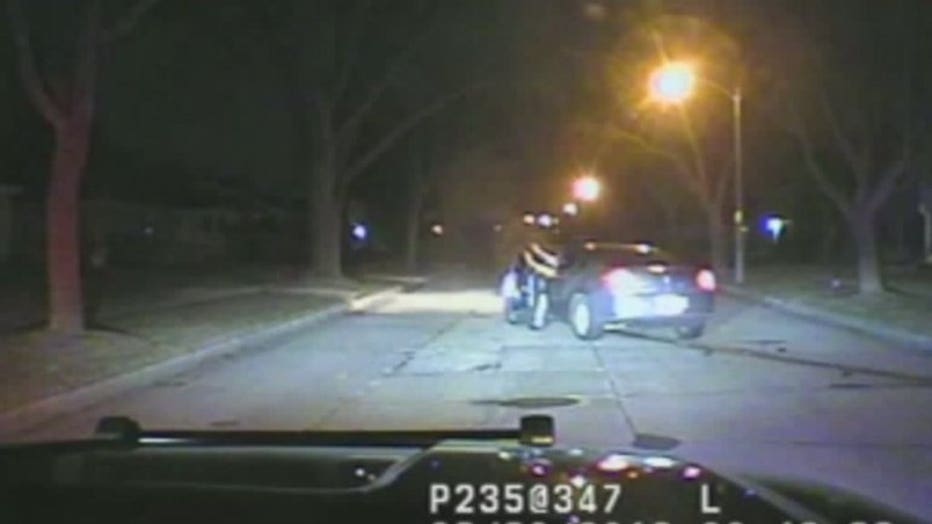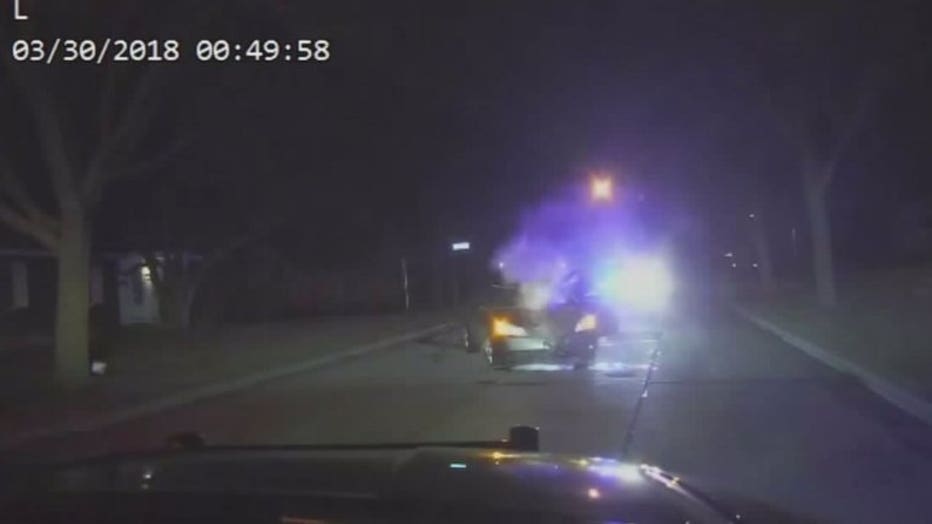 The suspect struck a curb, and police arrested him at the scene.

"He was clearly not in a mindset where he was concerned about his own safety, concerned about the safety of the officers and definitely not concerned about the safety of the general public," said Captain Brian Zalewski, Wauwatosa Police Department.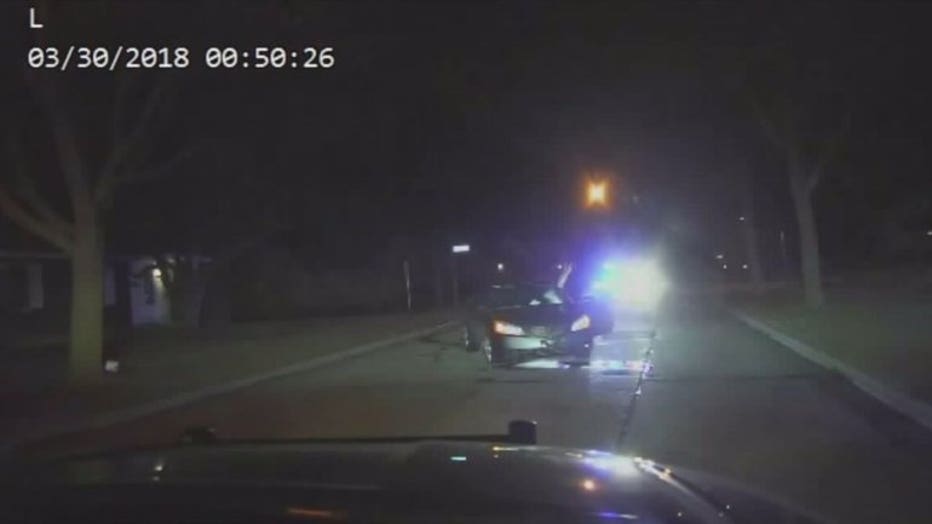 The suspect hasn't yet been charged. He told police he blacked out during parts of the chase, but couldn't explain what he meant by that. He did write a letter of apology to the officer that he swerved toward, saying he understands his actions were wrong.