West Allis man charged with hit-and-run death of Mary Moore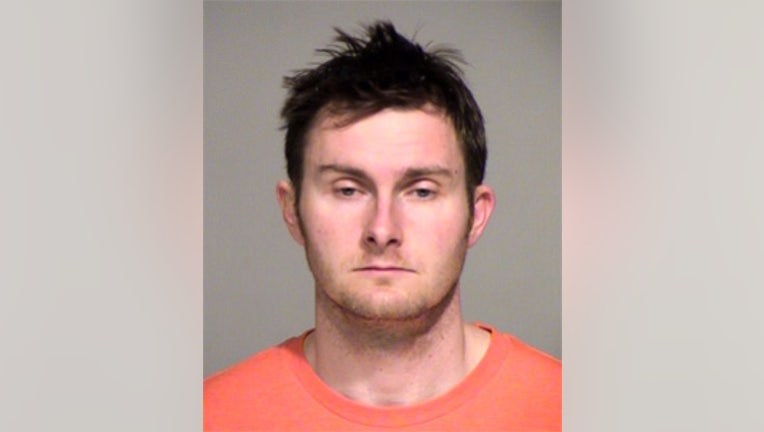 WEST ALLIS -- The Milwaukee County District Attorney filed charges Thursday, May 3rd against Jesse Steinmetz in connection with the hit-and-run death of Mary Moore.

Steinmetz appeared in court Thursday, facing one count of hit and run, resulting in death. This, on the same day Moore and her 22-year-old son, Thomas Olson were laid to rest.

45-year-old Moore was struck and killed just south of 81st and Orchard in West Allis early Sunday morning, April 29th. She suffered crushing injuries to her torso, a fractured skull and multiple other injuries.

Investigators say they believe Moore was lying in the street when she was struck. "We don't know why she was in that condition, whether she was still alive even, at that point, or whether she had had some sort of medical condition," Steinmetz's attorney, Jerome Buting said.

Moore's son, Thomas Olson, was later killed in a rollover crash as Olson was headed to the hospital where he believed his mother was taken, injured.




Steinmetz is charged with hit-and-run resulting in death. The criminal complaint indicates officers were able to track him down by following a fluid trail from the scene of the crash to a parking space a few blocks away. Once there, they found a car registered to Steinmetz.

West Allis police knocked on the door where Steinmetz lived for about three-and-a-half hours. Then around 5 a.m. Sunday, the complaint says Steinmetz answered the door.

The complaint says in an interview with officers, Steinmetz said "he had about five drinks throughout the evening...He stated that on the way home, he thought he struck a raccoon or possum somewhere on S. 81st St. He stated he did not stop to check it out or to see if his vehicle was damaged." Steinmetz told officers when he got home "he did not see any apparent damage to his vehicle." But the complaint indicates officers found blood and hair on the front of the car.

If convicted on the charge, Steinmetz faces up to 25 years in prison and $100,000 in fines.

Meanwhile, Moore and Olson's family members are saying they're having difficulty covering the costs of arrangements for the two. They are asking anyone willing to help to send donations to Milwaukee's Heritage Funeral Home.

Related stories: