'We're sick of it:' 3-year-old girl dead after road rage shooting on north side; man in custody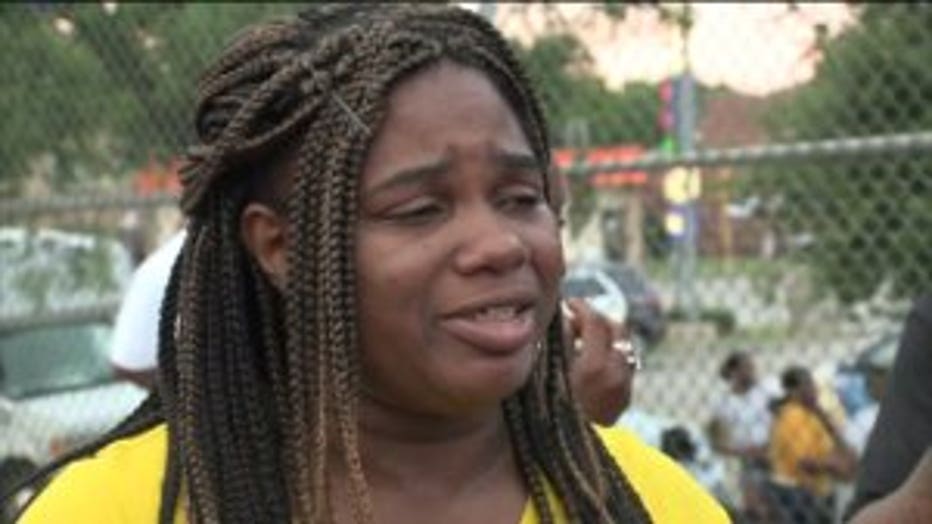 MILWAUKEE -- Milwaukee police confirmed a 3-year-old girl died following a road rage shooting Saturday, July 13 on Milwaukee's north side -- and one man was taken into custody.

Police said around 8:35 a.m., two vehicles almost collided near 42nd and Concordia. The driver of the vehicle with the victim inside drove away from the scene, and someone inside the other vehicle began shooting into the rear of the vehicle with the victim inside. One of those shots struck 3-year-old Brooklyn Harris.

"She just turned 3 years," said Harris' grandmother. "They didn't give the baby a chance to live the 3. She just turned 3. Her smile would just light you up."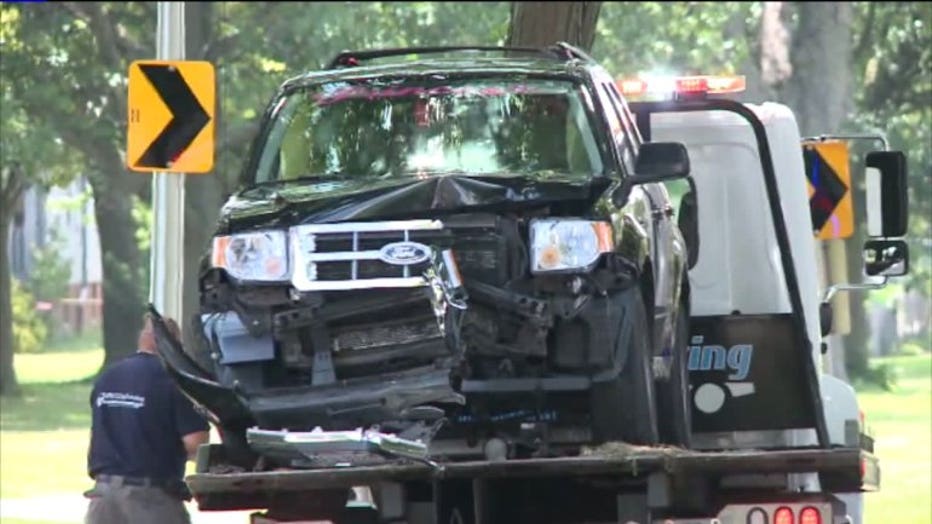 Crash near 26th and Walnut after 3-year-old shot near 42nd and Concordia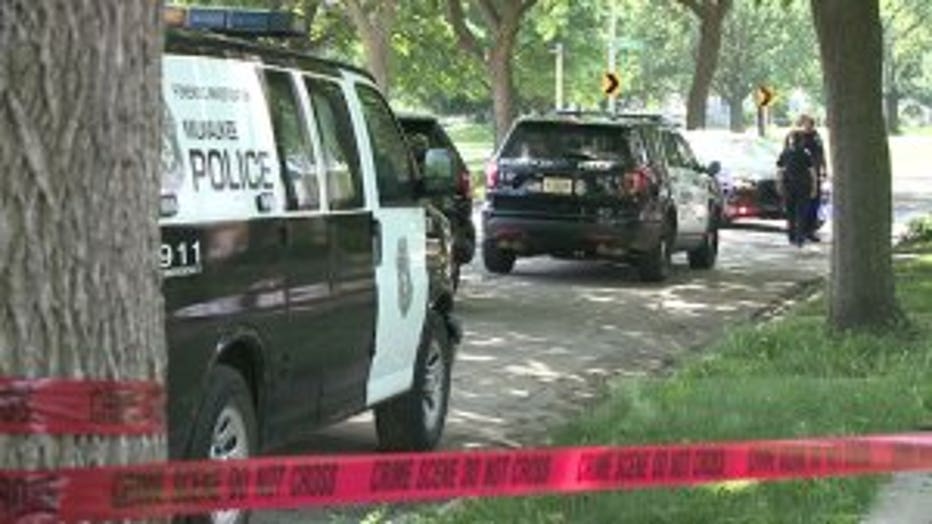 Crash near 26th and Walnut after 3-year-old shot near 42nd and Concordia


Not long after the shots were fired, police spotted a vehicle that they believed was involved in the incident. As officers tried to get behind the vehicle, they lost sight of the vehicle due to its speed. The driver lost control and crashed near 26th and Walnut. Officers then saw someone fleeing on foot.

As police processed the scene, they heard a broadcast from a few blocks away. After containment and search of an area a few blocks west, officers took the man who fled on foot into custody.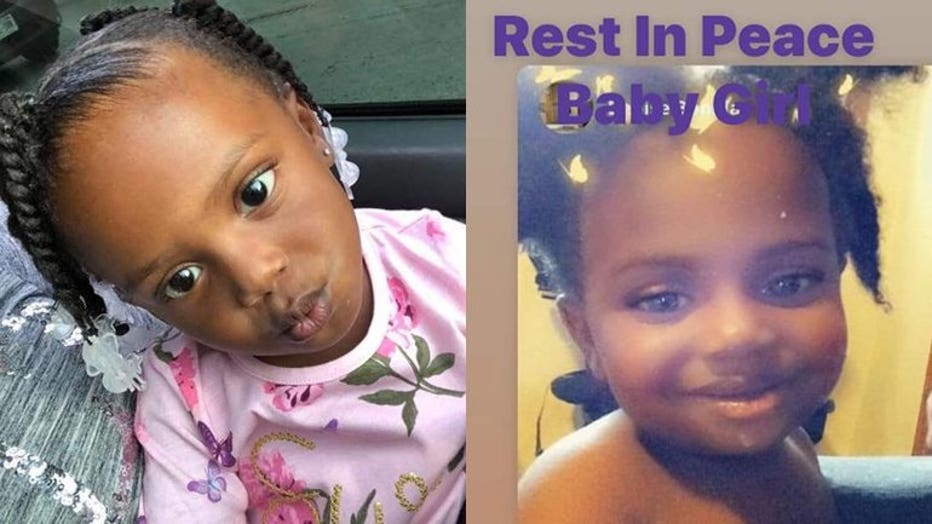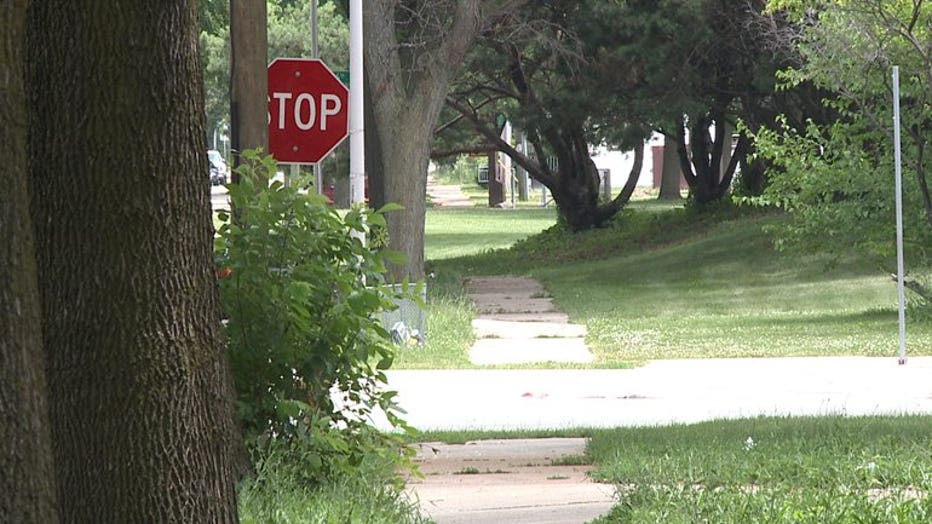 Man arrested near 28th and Galena in shooting of 3-year-old Brooklyn Harris


Police said the 3-year-old girl's mother and three other children were inside the vehicle during the shooting. A 1-year-old, a 2-year-old, and a 4-year-old were also inside the vehicle during the shooting.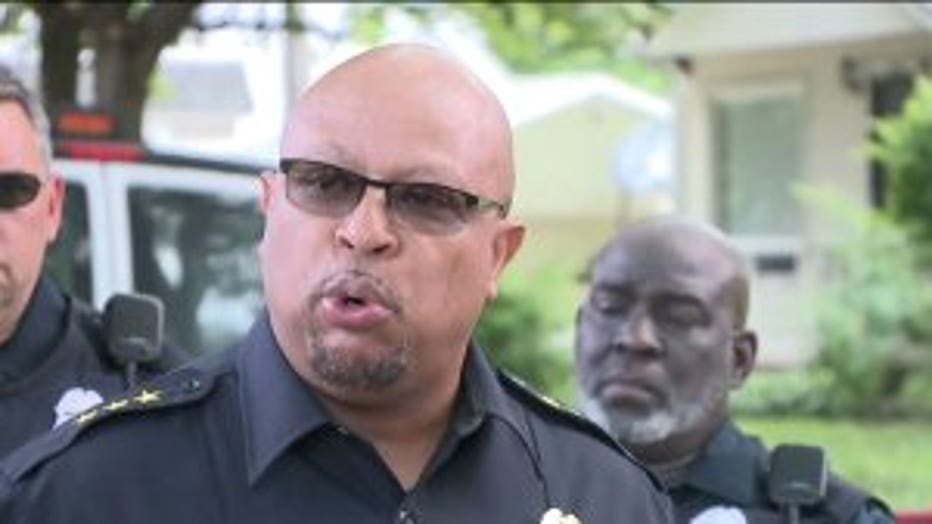 Assistant Milwaukee Police Chief Ray Banks


During a news conference on Saturday afternoon, Assistant Chief Ray Banks was emotional when he made the following statement:

"This can't become the norm. Our city is better than this. We need everybody to understand just how tragic this is. She's 3 years old. How can we allow our community to continue to take these kinds of stories and no one cares? No one can protect our children unless we all, the whole community, does so. Someone takes it upon themselves to shoot at a whole car of children -- the whole community is losing. This is not a police thing. This is something that involves everybody in the community, and we all should be upset about this. Yeah, we got the guy in custody, but if our community has gotten to the point where we can get angry over a traffic accident -- that we start shooting at kids in a car, and we have a 3-year-old dead -- every one of you should be as angry and upset about this as I am. She had her whole life in front of her -- over a traffic incident. That's what we should be talking about. How do we prevent any other family from having to deal with this type of situation? We're consistently burying our children. That is not supposed to happen. A parent is not supposed to bury their children. Our community is better than this. I wish there was a simple answer to this, but I do know this is not going to be just about the police department. This is going to involve all of us. We cannot allow people to have these guns out there, randomly shoot, because the worst thing that can happen when that happens just happened this morning. I'm sorry for getting emotional about this, but it just hurts to see, and know that there's a family having to bury a 3-year-old child again in this city. When is it going to stop? We are doing our best to try and get in front of this, but this takes more than just us. The community has to reach out and try to help us as well."


MPD Inspector Terrence Gordon spoke during the news conference about the impact these sort of incidents have on the police officers who respond to them.

"We're sick of it. A baby was shot today over absolutely nothing -- over stupidity," said Gordon.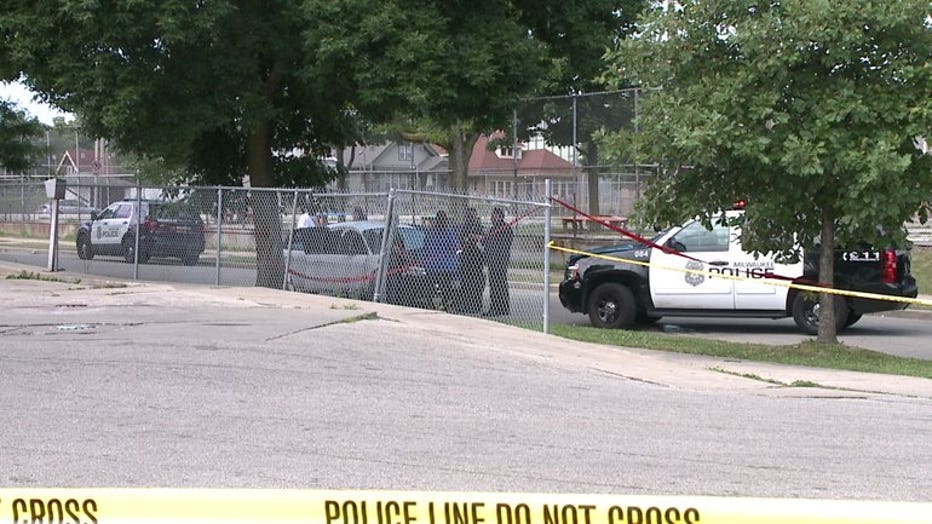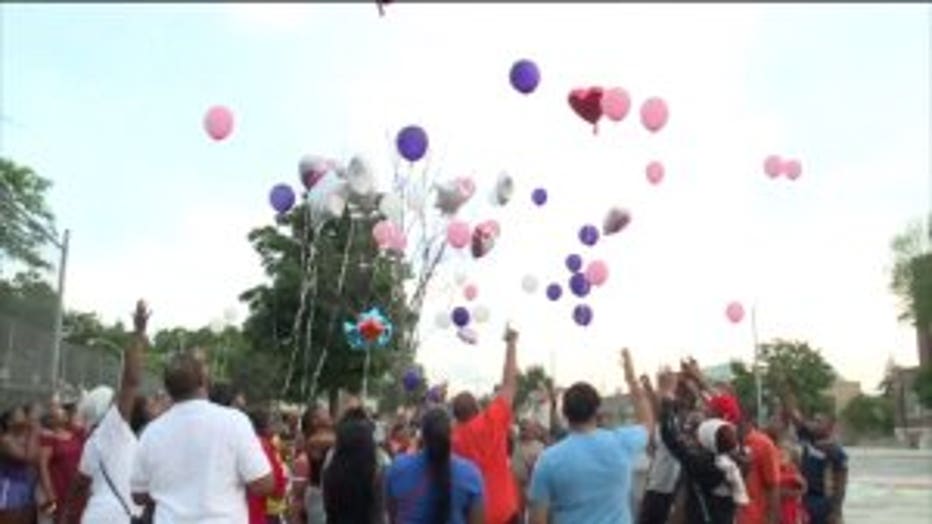 Milwaukee Mayor Tom Barrett had this to say in an on-camera statement Saturday afternoon:

"A Saturday morning, a mother with her children, traveling down the streets of Milwaukee, some idiot decides that he's gonna get mad, and a little child loses her life.

This is not the society that we have to live in. This is a society where, we have people who are out there who should be locked up for a long period of time.

I am very pleased the police caught the individual or individuals that they think is responsible for this, but I'm angry. I'm angry at this behavior. We need everyone in this community to come together.

This could have been any child in this community, and on a Saturday morning, to have a young child lose their life because some jerk decides he's going to use a gun because he's mad at someone on the streets, it's just insanity. It is just insanity, and we have to have everyone -- everybody step up.

That means parents. That means churches. That means elected officials. The police are out there, but it's going to take more than that, and, again, a Saturday morning. A Saturday morning in the summertime, where a mother is out there with her children, and just an innocent family, traveling down the street. This should never happen here or anywhere in this country.

I saw it this morning. Obviously, I talked with the police several times today. It's a kick in the gut. It's a kick in the gut because I've got kids, and anyone who has children, and you put your kids in a car and think you're going to go for chores, or go do something fun on a Saturday morning, and have some jerk who's mad because he didn't like the way you turned, or he didn't like the way you were driving, decides he'd going to pull out a gun? That's just insanity. It's just insanity that that's happening, and we have to make sure we're doing everything we can to get these jerks on the road who are doing this. It just doesn't make any sense at all.

We have to do more. We will do more, but it's going to take the entire community coming together. It's going to take everybody. Obviously, there's far too much access to guns. It'll be very interesting to see if this individual has a record, if this person can legally own this gun, but the fact that he chose to use a gun because he's mad at a driving situation tells you how out of whack his mind is."

The investigation was ongoing.