"We're making 4,500 pies:" St. Boniface hosts annual fundraiser


GERMANTOWN -- Peeling, slicing and packing things in.

"We overfill them," says St. Boniface Principal Diana Erlandson. "So it'll be a nice product at the end."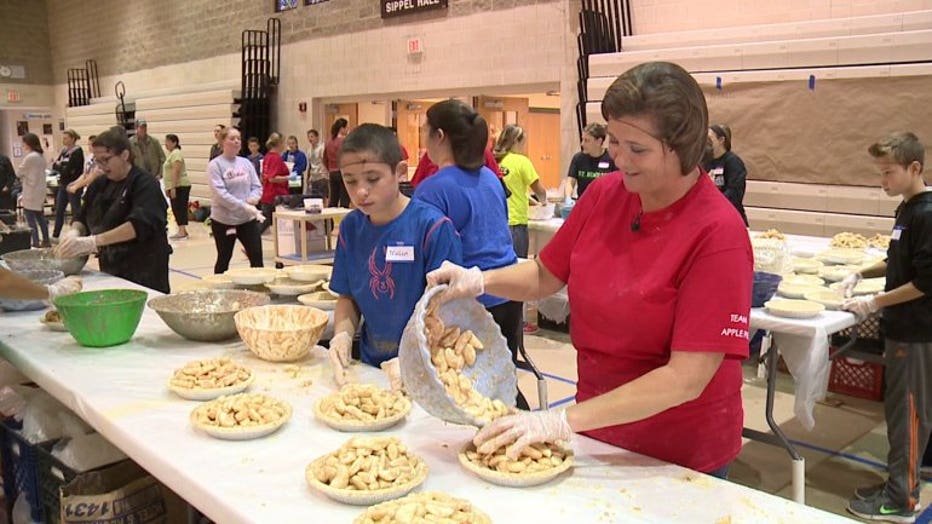 It's all part of the assembly line at St. Boniface's Apple Pie Sale.

"There must be some kind of special ingredient in them," volunteer John Humphriss says. "That makes them highly addictive."


The annual event is in its eighth year, as the largest fundraiser for the Catholic parish and school in Germantown.

"Last year we raised well over $30,000 making apple pies," says Jennifer Becker, Co-Chair of the Apple Pie Committee. "All of that money goes straight to school programs."

And they are raising the bar in 2016.

"We had record sales this year," Carrie Ceman, Becker's sister and fellow Co-Chair, states. "We're making 4,500 pies."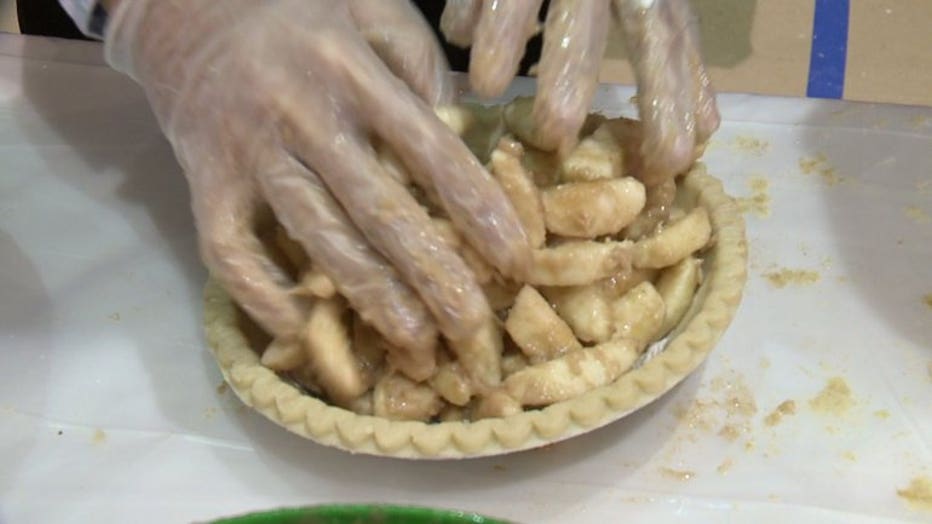 "Everyone is out here to have fun," says Erlandson. "It's a community builder for our school."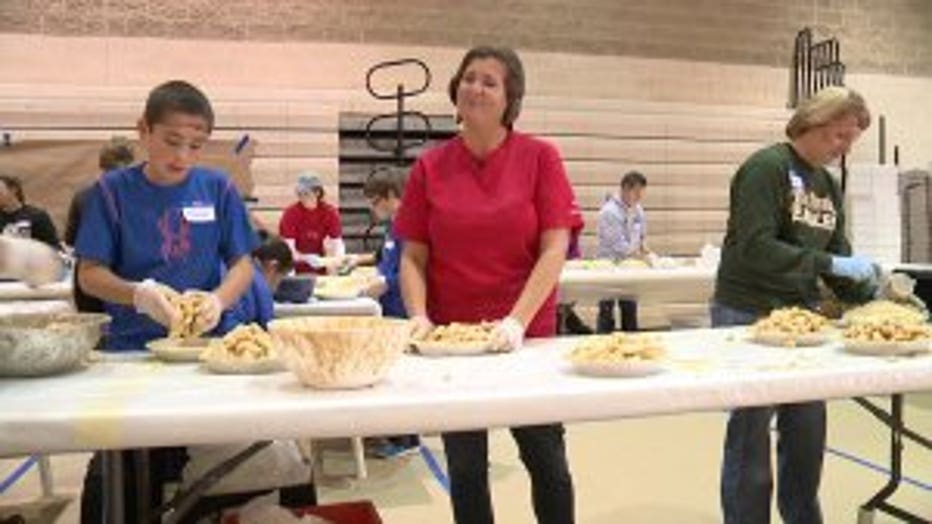 Hundreds of volunteers donate their time on Friday and Saturday to make all of these pies. But they're responsible for selling them as well. And when it comes to sales, one family takes the cake -- or, in this case, pie.

"Last couple years," Humphriss says. "We've been over 200 as a family."

"Each year people try the pies and then they want more," adds Lisa Humphriss, John's wife. "They start calling us, 'When is that pie sale starting?' "

Word of mouth. An appropriate way to sell a mass amount of pie.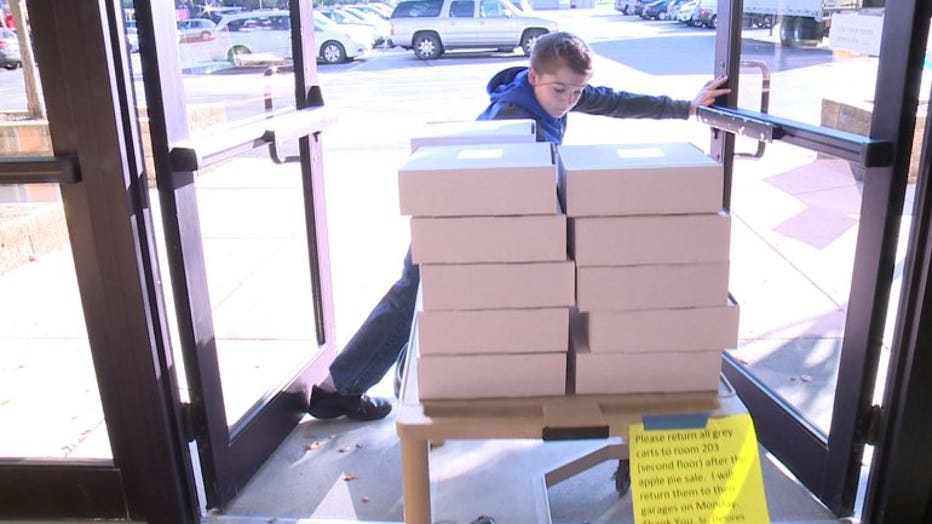 NOTE: While most of the pies are pre-sold, it's not too late to get one for yourself. They have a couple hundred pies set aside for "Cash and Carry." You can pick those up at St. Boniface through the weekend.