"We're coming for you!" 13 arrested in FBI, MPD operation; drugs and weapons recovered


MILWAUKEE -- The Federal Bureau of Investigation (FBI) and the Milwaukee Police Department teamed up in an effort to take members of two violent gangs off the street.

Over the past week, 21 people have been arrested in connection with this operation. On Tuesday, June 9th, 13 people were taken into custody -- four of them on federal charges, and nine of them on state charges.

24 people were targeted in this operation -- 17 on federal charges, and seven on state charges.

City leaders say this roundup is enough to seriously disrupt the violence in Milwaukee -- but they're not done yet!

"We`re coming for you!" an ATF special agent said Tuesday.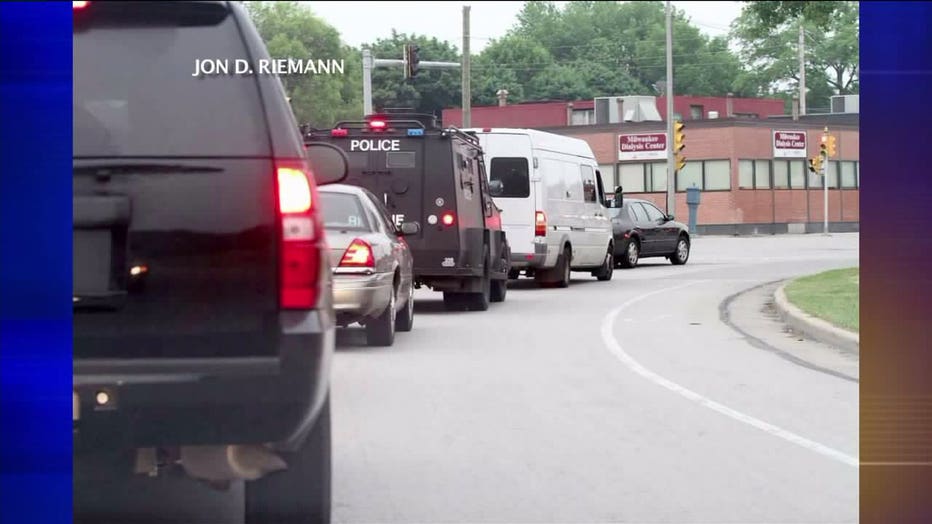 Officials with the Milwaukee Police Department, the FBI and the ATF have a message for those involved with gangs in Milwaukee.

"I would strongly suggest that you move somewhere else because you are not anonymous here," an ATF special agent said.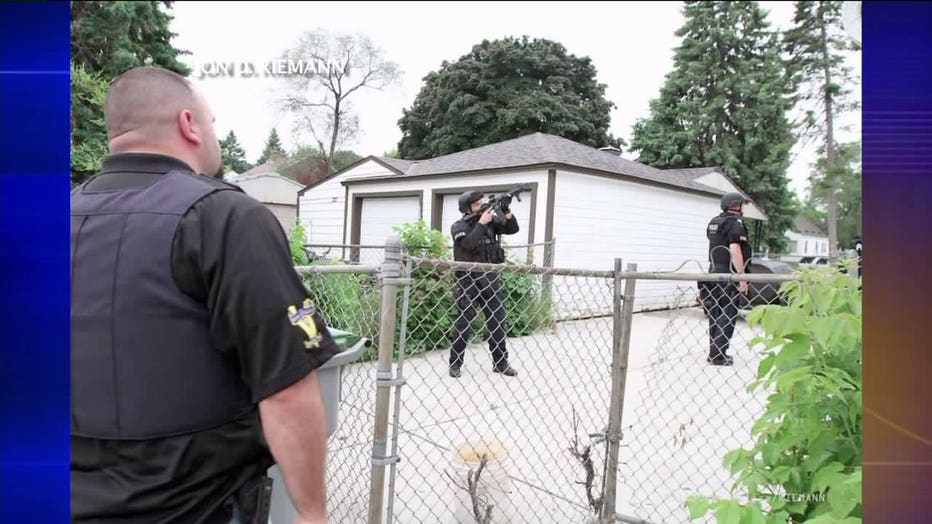 Officials on Tuesday morning executed nearly a dozen search warrants on Milwaukee's north side. Nearly two dozen suspects wanted on drug and weapons charges as well as for violent felonies were taken into custody. At least 11 firearms were recovered -- along with enough narcotics to warrant federal charges.

"Just the number of guns and the amount of drugs that are taken off the street in the last 24 hours tells you how seriously the city of Milwaukee Police Department takes illegal drugs and illegal guns," Milwaukee Mayor Tom Barrett said.

The gangs officials targeted during the most recent roundup are known as ATK (short for Atkinson Avenue), and HPT (short for Hustlers, Pimps and Thugs).

Police say both gangs are known for violence.




It's been important to us to create an investigation that would result in substantial charges that would remove them from the streets and get them off the streets before the summer was in full swing," Milwaukee Police Chief Ed Flynn said.

Chief Flynn says there will be long-term effects for the neighborhoods targeted during this roundup.

"My goal for this city is that grandmas will be able to sit on the front porches of the their homes and watch their grandkids play safely," Chief Flynn said.

Police are looking for four men -- and they're asking for your help locating them. We're told these men are wanted on federal charges. Anyone with information as to the whereabouts of these men is asked to call police.


Ronald Parker, Deron Gilbert, Devon Thomas, Jamarcus Williams


The round up, involving nearly 150 FBI agents and MPD personnel, was the result of a months-long investigation.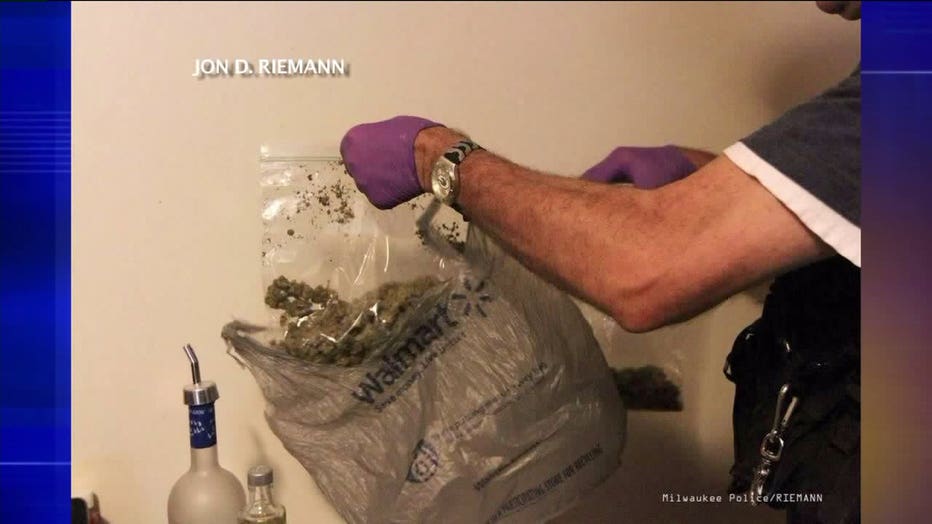 In connection with this roundup, United States Attorney James Santelle has announced the following 16 individuals have been federally charged in four indictments unsealed in federal court Tuesday. They have been charged with conspiracy to distribute controlled substances, including crack cocaine and cocaine.

They are:


All of the defendants except Ames, Beamon, Michael Thomas and Williams are charged with offenses punishable by up to life imprisonment, with a mandatory minimum sentence of 10 years in prison.

Beamon and Michael Thomas are charged with offenses punishable by up to 40 years in prison, with a mandatory sentence of five years in prison.

Ames and Williams are charged with offenses punishable by up to 20 years in prison.

We're told on Tuesday, law enforcement officers arrested four of these individuals. Six were already in custody. Six are still at large -- including the four individuals pictured above, and Devonte Guercy and Michael Thomas.

The United States Attorney's Office says the following individuals were charged by the Milwaukee County District Attorney's Office with narcotics and firearms offenses.

They are:


These individuals are facing state charges and they live and operate in Milwaukee.

Two of these individuals were arrested on Tuesday. One was already in custody. Three are still at large, including Larrenzo Willis, Mitchell Anderson and Darrell Agnew.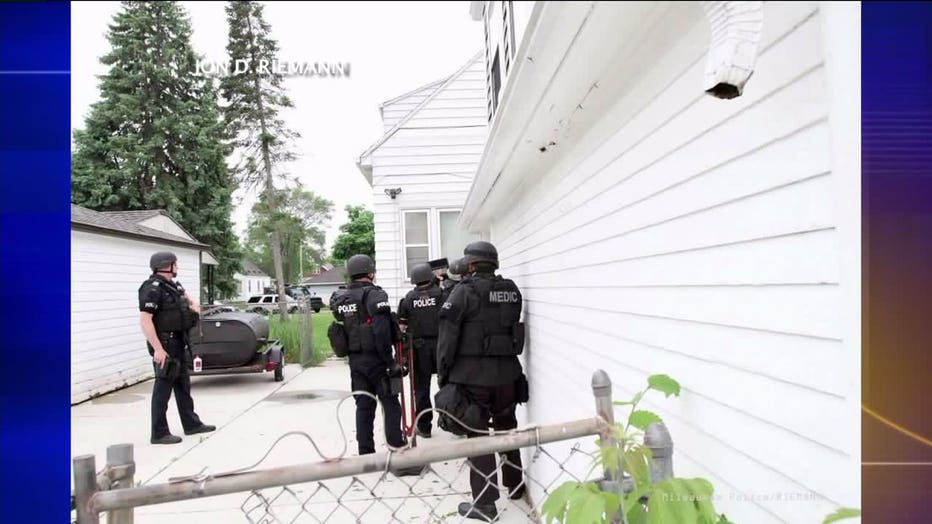 "These charges, arrests, and seizures are a part of our continuing work to dismantle drug organizations that threaten the safety and security of neighborhoods in the Eastern District of Wisconsin and elsewhere. These efforts reflect the importance of ongoing collaboration between federal, state, and local law enforcement," Santelle said.

"As we have in the past, our local, state, and federal public safety organizations continue to work closely together to identify violent offenders and effectively remove them from our community," Milwaukee County District Attorney John Chisholm said.

"This case is an outstanding example of multi-jurisdictional cooperation, enabled by the FBI's Southeastern Wisconsin Regional Gang Task Force, which resulted in the disruption of two violent criminal gangs. The citizens of Milwaukee have the right to feel safe and live free of violence from gangs in their neighborhood," FBI Special Agent in Charge Robert Shields said.