"We're close-knit:" Red Cross helps those displaced by Plymouth apartment fire


PLYMOUTH -- One day after a massive apartment fire in Plymouth killed a woman and displaced 12 families, the community stepped up Friday, November 10th to help those who've lost everything.

The flames broke out on the top story of the dark brick building behind around 1:00 a.m. Thursday, November 9th. The road in front remains blocked off Friday evening as firefighters continue to investigate what happened.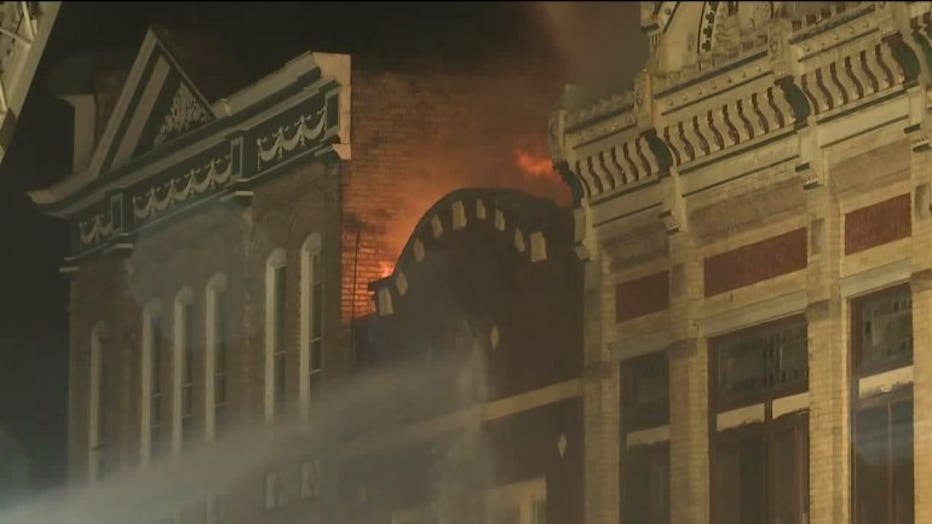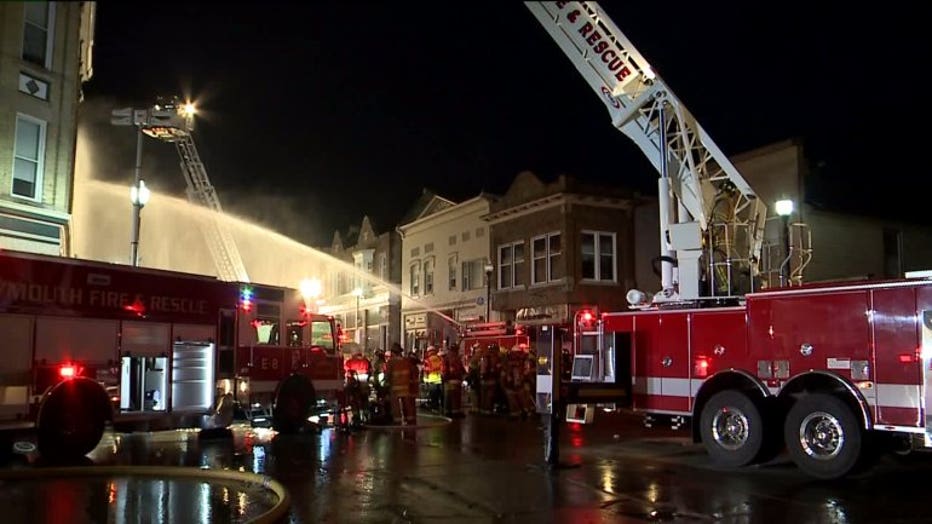 Meanwhile, the Red Cross and local businesses are taking donations for the survivors who are unable to return home.  Tables of friendly faces at Redeemer Lutheran Church greeted families Friday afternoon displaced by the fire in historic downtown Plymouth.

"We can kind of guide them through that process so it doesn't become quite so overwhelming," Red Cross spokeswoman Michele Maki said.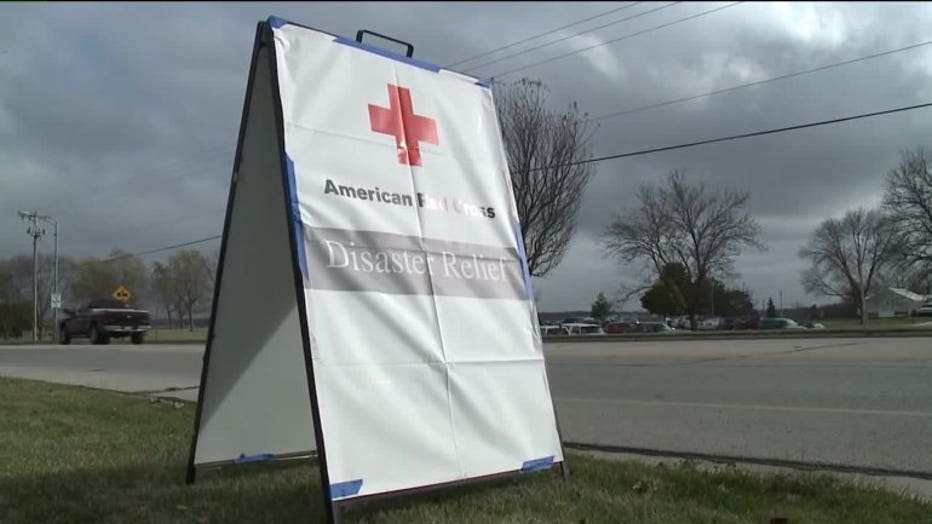 Called a multi-agency resource center, Maki said the event serves as a one-stop shop for disaster relief. From financial assistance to clothing and to an entire trailer full of free furniture.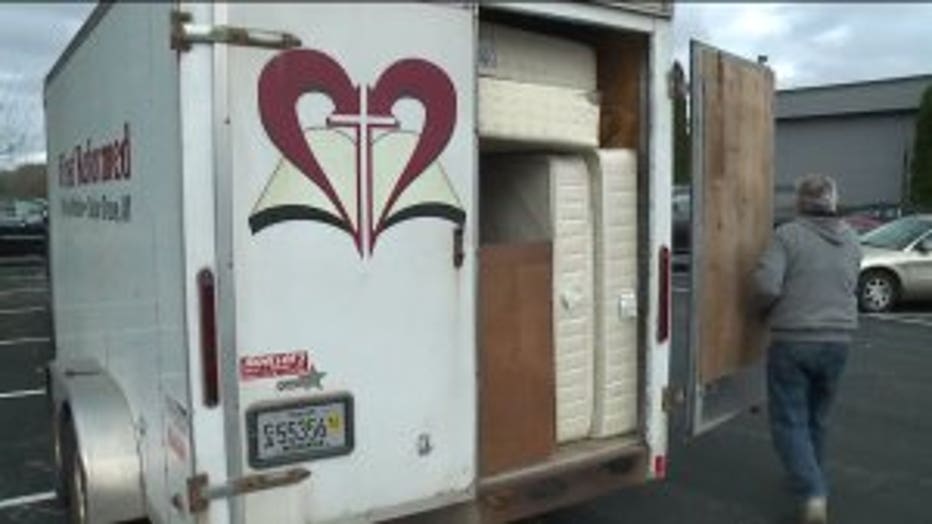 "It's bedding, dressers, kitchen tables, chairs, sofas, Lazy Boy chairs,"Lloyd TerMaat said.

For 25 years, TerMaat with First Reformed Chu rch out of Cedar Grove has picked up and delivered donated furniture to people in need across the Milwaukee area. When he heard about what happened in Plymouth, he knew he had to drive north.

"We had the trailer full and waiting for a time to go back to Milwaukee and then the Lord maybe saw different plans for us and maybe we should be here instead," TerMaat said.

A few blocks away at the Piggly Wiggly, employees are also doing their part to remember the mother who died when the flames broke out.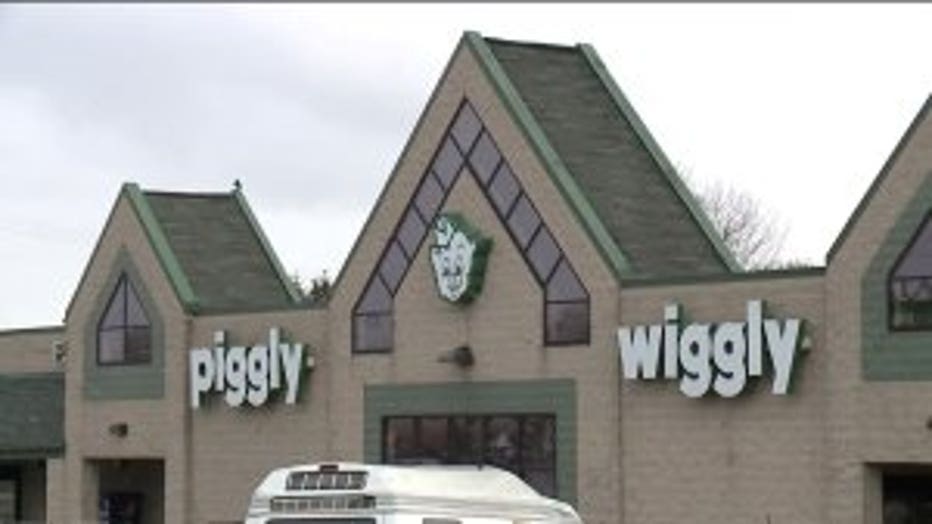 "I was in shock. Disbelief. Disbelief," Assistant Store Manager Kim Grassy said.

Plymouth police said the victim has been identified as Tammy Aschenbach. Grassy said the 46-year-old worked at the pig for eight years.

"She always had a smile on her face. Hard worker," Grassy said. "So she's going to be greatly missed."

Grassy has posted signs in the check out lanes asking customers for monetary donations for the three children Aschenbach leaves behind.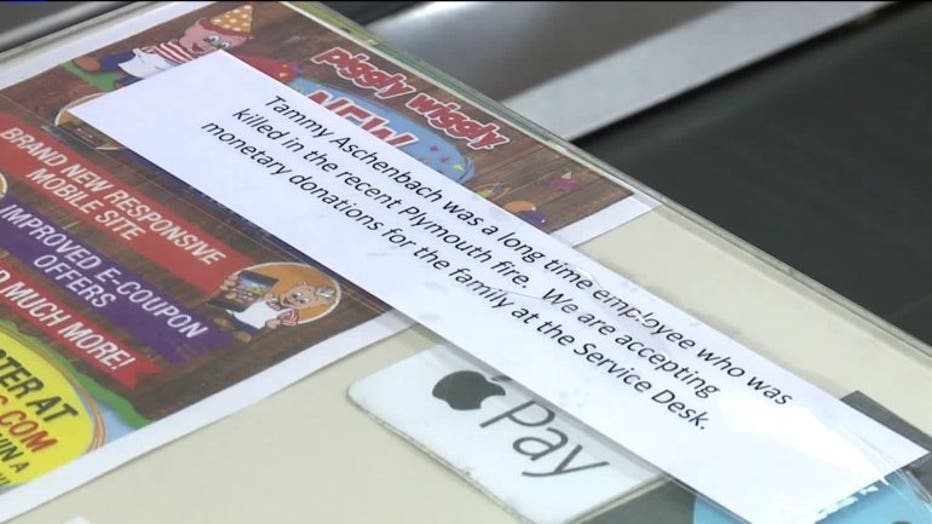 "We're close-knit. We want to help anybody out as best we can," Grassy said.

22 fire departments assisted in putting out the flames. Now the State Fire Marshal is taking over the investigation into what started the fire.