"Well, they sure screwed up here:" Appeals judges grill Milwaukee police, sheriff about inmate death


MILWAUKEE — Federal appeals judges are questioning how Milwaukee police and sheriff personnel handled an inmate who died on the jail floor in 2010. James Perry, who routinely suffered seizures, died in the booking area of the Milwaukee County Jail. During oral arguments in the civil rights case his family later filed, federal appeals judges raised questions about who should be held accountable when inmates die in Milwaukee.

Police thought James Perry was just complaining.


His mother says he was dying.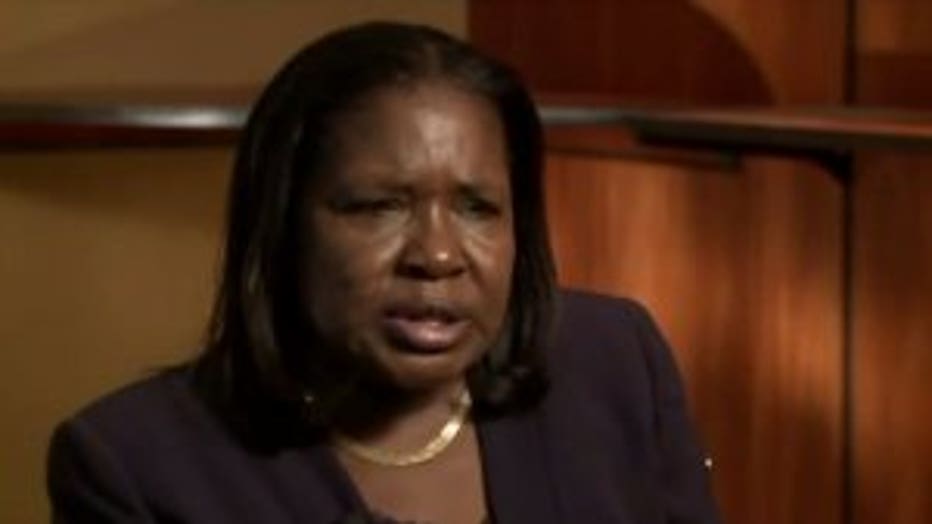 James Perry's mother, Angela Garner, says more should have been done to help her son.


"The whole time he was sick, and they knew he was sick,"  Angela Garner, Perry's mother, said.

Garner says police arrested her son in September 2010 for driving a stolen car, which had been taken in an armed robbery.

He surrendered peacefully.

The same day, he had a seizure in his jail cell, fell and hit his head.

"When he's having seizures, you almost have to hold him down. Because he had hard seizures. He would shake and he might fight you," Garner said.

Milwaukee police took Perry to the hospital. There doctors cleared him and released him back to police, but then things got worse.

"They allowed my son to die," Garner said.

Police say Perry was incoherent and had lost control of his bowels.

When he started drooling into his own lap, officers put a spit mask over his head.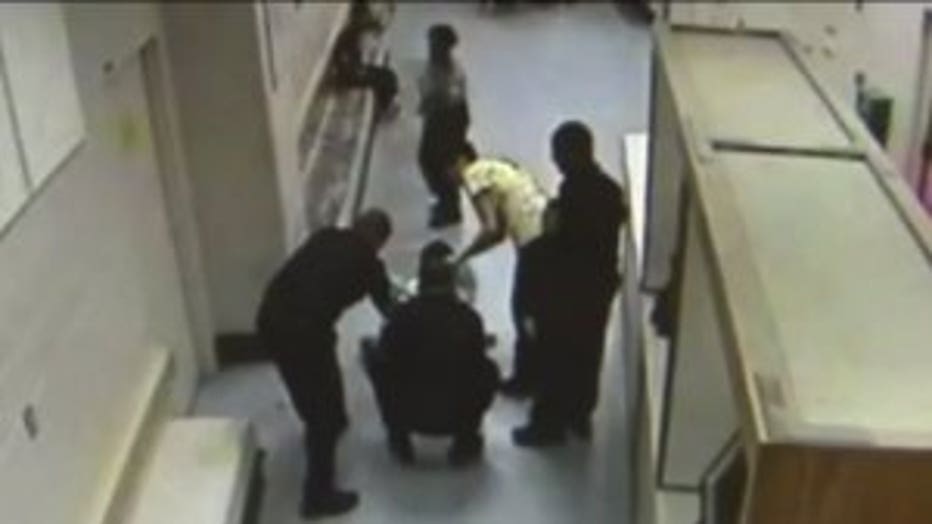 James Perry died before being booked into the Milwaukee County Jail.


"Oh God, help me!"  suspect James Perry said in video recordings from the Milwaukee County Jail.

Those would be a few of his last words.

"He's fakin' it," an unidentified police officer said.

"I can't breathe with this thing on my face!" Perry said.

"If you're talkin', you're breathin,'" the officer said.

Milwaukee police put Perry in a cell.  When they checked on him more than an hour later, police reports show the mask was still on his face and "gobs of spit, blood and fecal matter" were on the floor.

Milwaukee Police Chief Edward Flynn says his officers did exactly what they were supposed to do.

"We don't have nurses in our jail facility. The county sheriff's office does and so the next step in the process was to take him there," Flynn said.

When they arrived at the Milwaukee County Jail, police said they had a "combative" prisoner. They tried to sit Perry on a concrete bench, but he fell to the floor. A sheriff's office nurse came out to look at him, saw blood seeping from his mask and refused to accept him into the jail.

An officer eventually called for an ambulance.

"I know it looks terrible. Sadly, these are not uncommon events in central booking processes and procedures. People get sick. People lie on the floor," Flynn said.

Perry rolled around on the floor. Three minutes later he stopped moving.

"Do I wish that somebody perhaps had done CPR sooner? Sure. But I don't know if they saw him in need of CPR," Flynn said.

Nine minutes after Perry arrived at the Milwaukee County Jail -- and three minutes after police called an ambulance -- a nurse finally removed the spit mask.

He was already dead.

"He was telling the police officers, 'you are killing me.' And their response was 'let's put a bag over his face,'" said James Gende, an attorney for Perry's family.

Gende is suing the Milwaukee Police Department and the Milwaukee County Sheriff's Office for what happened.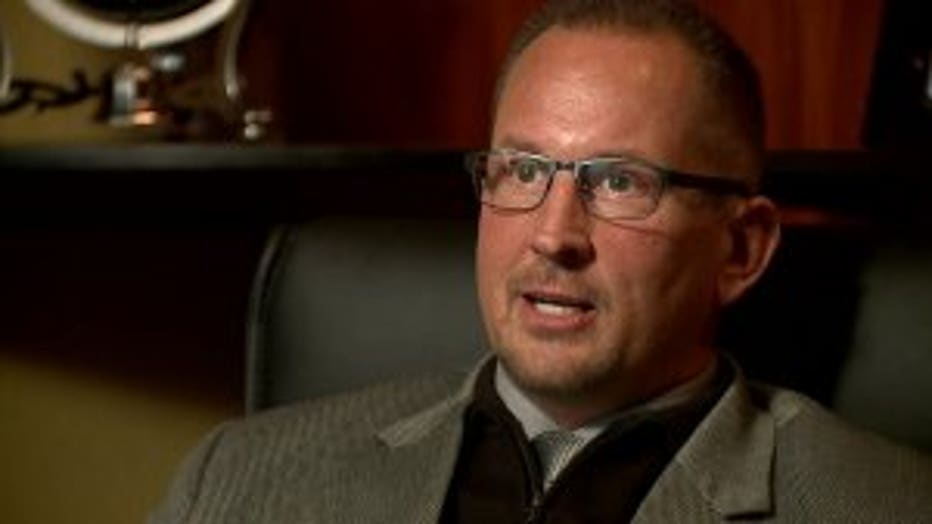 "How can you put that mask on his face? That is what the 7th Circuit was asking and there was no good answer," Gende said.

While the case was originally dismissed -- a judge found police acted reasonably -- Perry's family appealed.

In the appeal, during oral arguments in January, one of the most well known federal judges in the country called what happened "grotesque" and "stupid."

"I don't think I've ever seen such bad police behavior in my 35 years as a judge," said Richard Posner.

Appeals judges questioned lawyers about why Perry wasn't taken back to the hospital a second time.

"Well, they sure screwed up here," Judge Posner said.

"Well in this particular case there was no emergency medical situation that occurred," Susan Lappen, Milwaukee assistant city attorney, said.

"Oh that's ridiculous,"  Judge Posner said.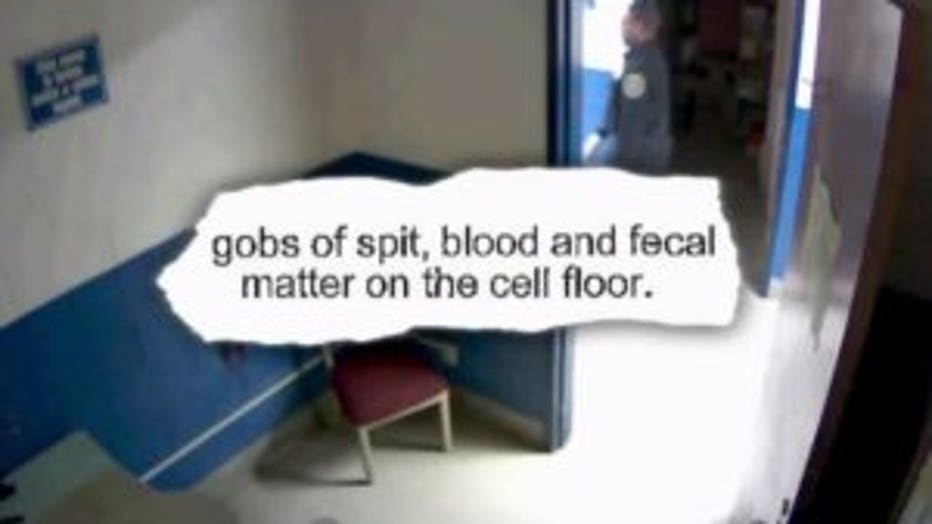 The court also wanted to know why the nurse didn't do more.

"They're nurses. Couldn't they do something before the ambulance arrives?" Posner said.

"I can't address that question," Charles Bohl,  an attorney for county nurses, said.

"You can't address it? Why not?" Posner said.

"I'm not a nurse," Bohl said.

"Oh, come on! That's the stupidest thing. I've heard a lot of stupid things today," Posner said.

The judges also questioned why Perry had a spit mask on his face if he was choking.

"That is keeping all the fluids in his face," Posner said.

"I respectfully disagree," Lappen said.

"Oh, come on. Don't be ridiculous!" Posner said.

The court has yet to rule in the case.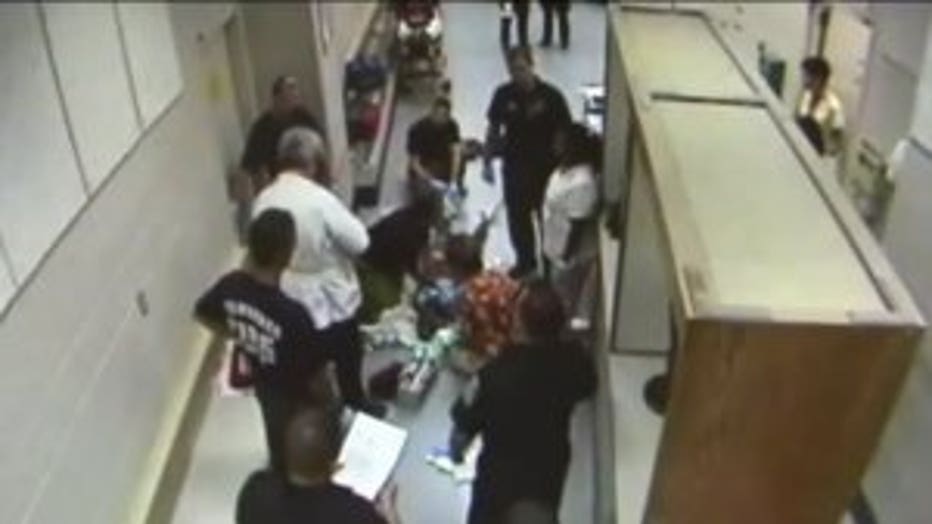 James Perry receives CPR from first responders, but it was too late.


But as inmate deaths in Milwaukee continue to make headlines, Gende says it's not just Perry's family who will be waiting and watching.

"We don't need people dying in custody," Gende said.

The Milwaukee County sheriff declined an interview, but pointed out that Judge Posner was specifically talking about Milwaukee police when he said this case was the worst case of bad police behavior he'd seen in 35 years.

At least seven people have died in the county jail since Perry passed away.

The medical examiner says Perry died of a heart attack. Milwaukee Police Chief Ed Flynn says while he was having seizures earlier in the day, the heart attack is unrelated to what happened in police custody.