Week of action: Students opposed to MPS takeover plan being considered in Madison walk out of class


MILWAUKEE -- Students from three middle and high schools in Milwaukee walked out of class on Monday, June 1st to protest a proposal being considered by lawmakers that would give the county executive authority over the lowest-performing schools in MPS (Milwaukee Public Schools). The proposal would allow the county executive to appoint a commissioner for these schools, and they could be turned into private or charter schools. Some lawmakers say it's an effort to improve under-performing schools, but it's a proposal some don't agree with.

Students from at least three schools took part in demonstrations Monday. South Division High School is one school that would be directly affected by the proposal being considered by lawmakers in Madison.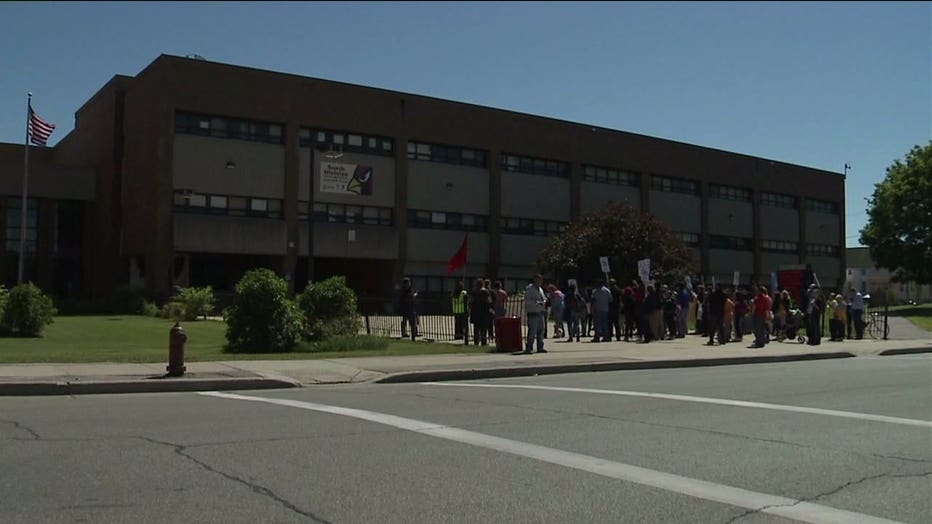 "The reason I walked out is because this is our house and nobody can take our house away from us!" South Division High School student Patti Tejeda-Barillas said.

Tejeda-Barillas joined others in the student-led rally and walkout on Monday.

"I`m really proud of all the kids that walked out. I know it takes a lot of courage to walk out of your school," Tejeda-Barillas said.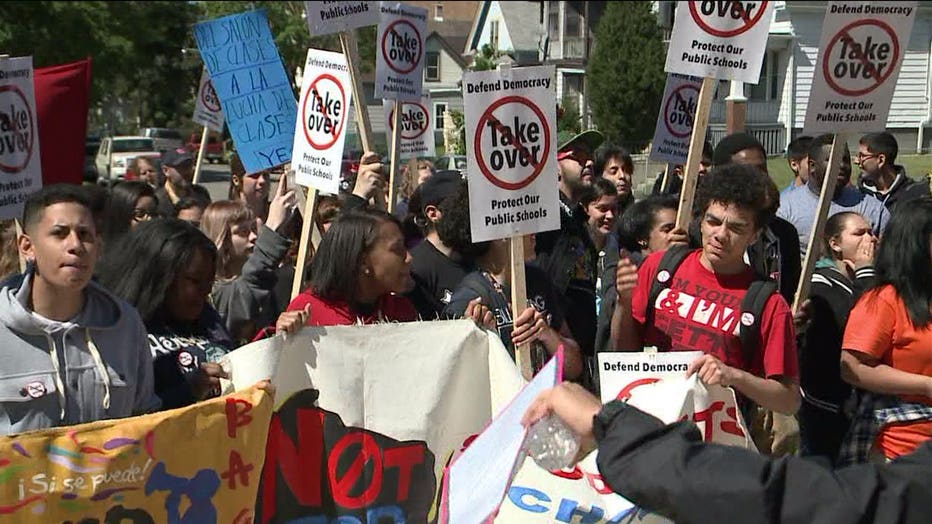 Monday's demonstrations were the start of a week of action. Those opposed to the "Opportunity Schools Partnership Program" are trying to get the attention of the lawmakers behind it.

"We`re a public charter school, so we don`t directly get affected by this, but us walking out, we know we are supporting and that we`re making a difference," Ramon Rivera, a student at Escuella Verde said.

The plan would give under-performing schools to a commissioner appointed by the county executive.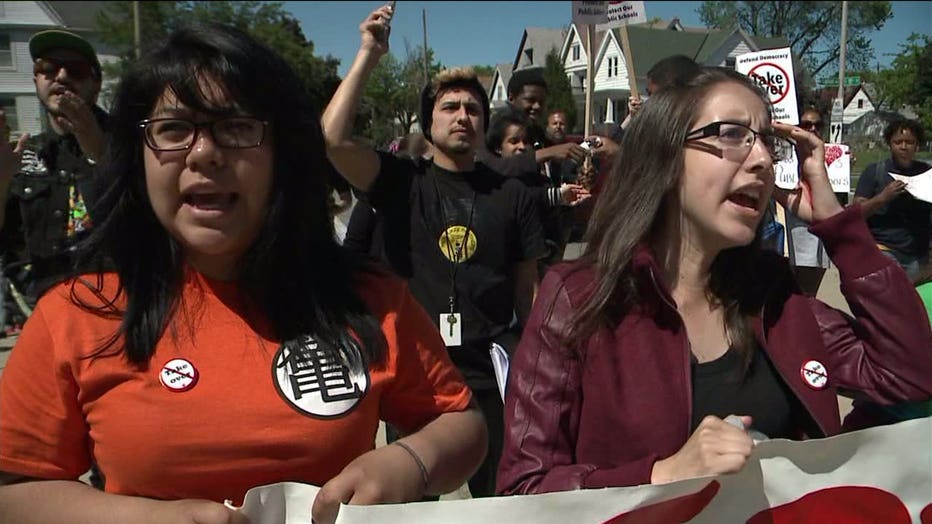 "South Division has a variety of different languages spoken by Latino and Hmong communities in their schools and if that is privatized, chances are they`re going to lose ELS and ELL programs," Francisca Meraz, with Youth Empowered in the Struggle said.

Senator Alberta Darling (R-River Hills), one of the lawmakers behind the proposal, heard about Monday's demonstrations and responded in a written statement:

"The children of MPS have every right to be upset, but they should be upset with the schools failing them. My goal is to change that and make sure every child has the opportunity for a great education."

Senator Darling has invited people to call her office if they have policy suggestions.

Milwaukee police were on hand near the end of the rally at South Division High School, to monitor what was taking place.

Organizers say those opposed to the proposal have events planned for each day this week.