WEDC approves $3 billion Foxconn incentives contract, signing scheduled for Friday


MADISON – The Wisconsin Economic Development Corporation's board approved the state's $3 billion incentives contract with Foxconn Technology Group on Wednesday, clearing the way for the deal to be signed later this week.

The contract includes a minimum number of jobs Foxconn must create to receive cash payments and provisions so the state could recoup its money – partially from Foxconn's chairman personally – if the company fails to follow through. However, it does not require Foxconn to hire a certain percentage of its workers from Wisconsin, a requirement that Democrats had sought.

And if Foxconn fully automates its operations after the 15-year contract expires in 2032, WEDC could not compel the company to return any money.

Gov. Scott Walker said he and Foxconn executives would sign the contract Friday afternoon at a ceremony at SC Johnson in Racine. House Speaker Paul Ryan is expected to attend.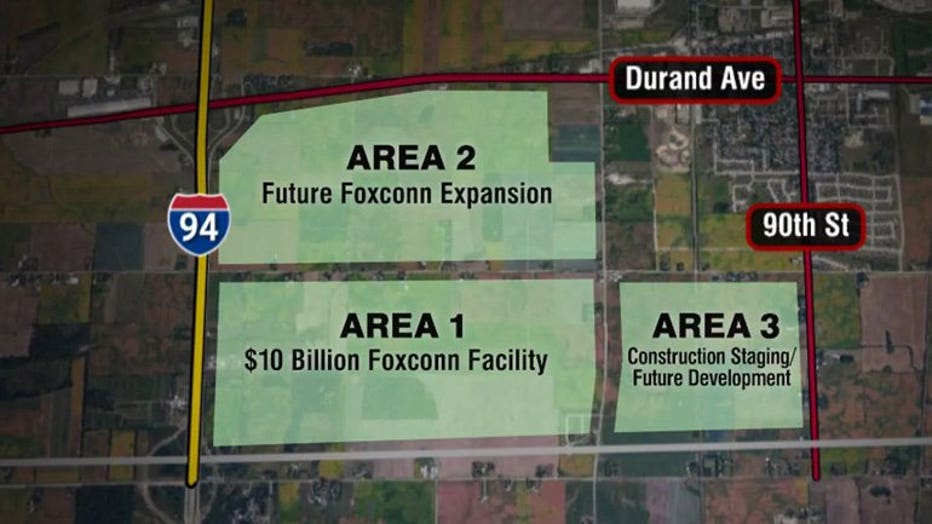 Foxconn site identified in Mount Pleasant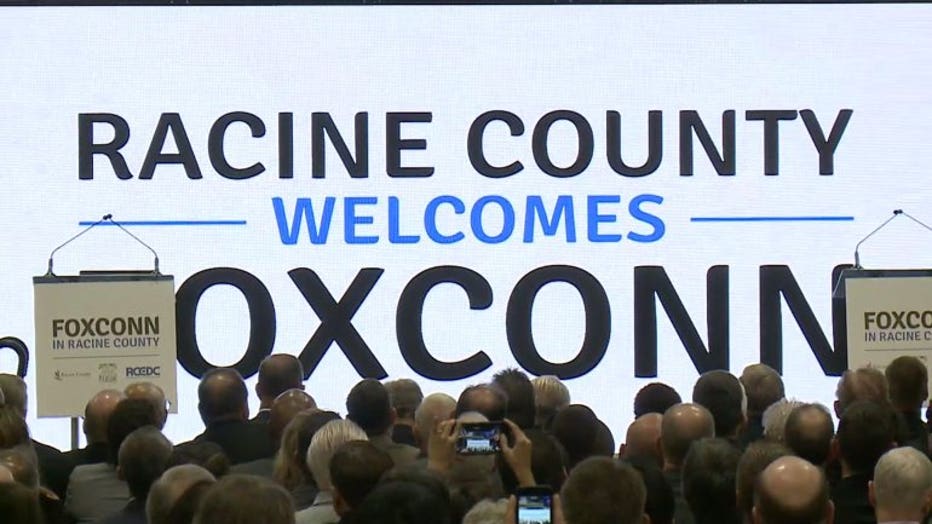 Foxconn's plan to hire up to 13,000 workers and build a manufacturing plant in Mount Pleasant to make screens for its Sharp television brand has captivated southeast Wisconsin since it was announced in July at a White House event featuring President Donald Trump. But support for the deal has been lukewarm in public polling.

The WEDC board's vote was 8-2. Those opposed were the two Democratic state lawmakers who sit on the board, state Sen. Tim Carpenter and state Rep. Dana Wachs, who is running for governor next year.

All but $150 million of the incentives deal would come in the form of cash payments from the state. The payments are broken into two categories: Foxconn would receive $1.35 billion for capital spending on the manufacturing plant, and $1.5 billion for hiring a certain number of workers.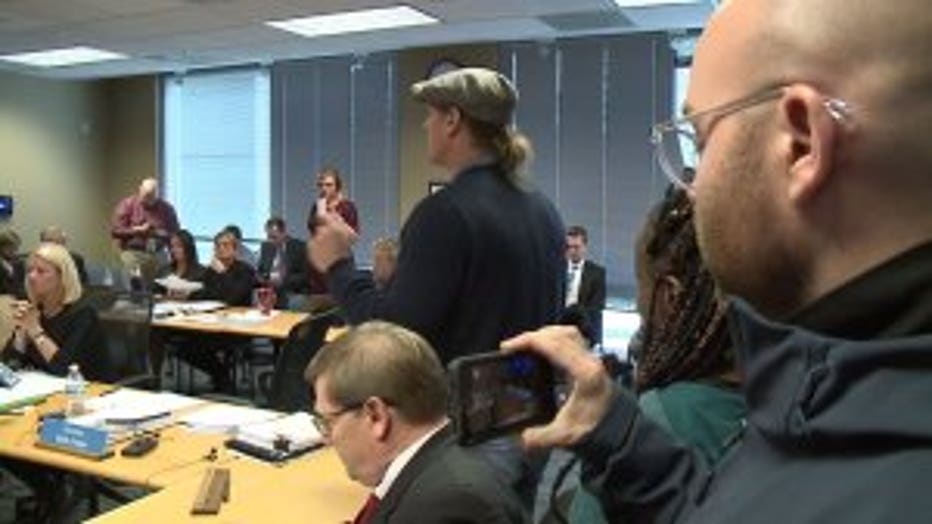 Protests as WEDC board heads into closed-session to vote on Foxconn incentives package


Foxconn would have to maintain a workforce of at least 6,500 from 2024 through 2032, or the state could claw back its investment from the company and chairman Terry Gou.

Hon Hai Precision Products, the publicly traded parent company of Foxconn, would be responsible to pay back 75 percent of the amount WEDC seeks. Gou and a privately held company that he controls would be responsible for the other 25 percent.

"I think it really speaks to the level of commitment and confidence that he has that this is going to be a great investment, not only for him but for the state of Wisconsin," said Mark Hogan, the WEDC's chief executive.

Foxconn would get $193 million per year for seven years starting in 2019 if it spends at least $9 billion to build the plant and hires a minimum number of workers that increases each year, from 520 employees in 2019 to 8,450 in 2016.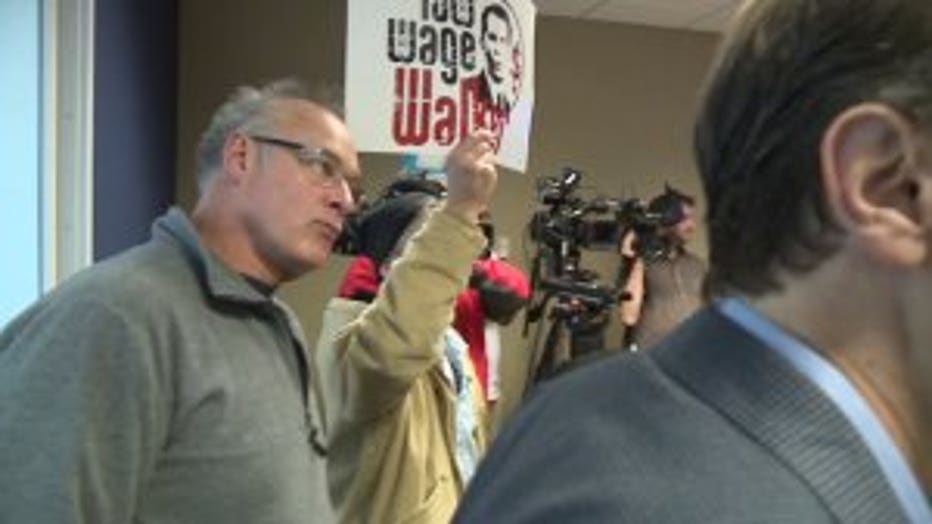 Protests as WEDC board heads into closed-session to vote on Foxconn incentives package


On the job creation side of the deal, if company hires only the minimum number of employees, it would receive about $500 million less than the maximum amount it could.

Wachs, speaking to reporters after the vote, said the deal was too risky for taxpayers.

"Three billion dollars into one industry that's prone to technological changes is too much," Wachs said.

WEDC delayed an Oct. 17 vote on the contract after staff discovered what one board member described as a "nuclear bomb:" WEDC would not have been able to claw back its money from Foxconn if it closed its operations or left the state. That board member, state Sen. Tim Carpenter, said Tuesday that staff had corrected the issue.

Hogan would not discuss details of why the vote didn't happen in October, only to say "we were still negotiating contracts at that point."

About a half-dozen protesters interrupted the board before it could go into closed session to take its vote. One shouted that the deal was a waste of the state's money.

Wisconsin State Capitol Police arrived and the protesters left willingly. No one was arrested.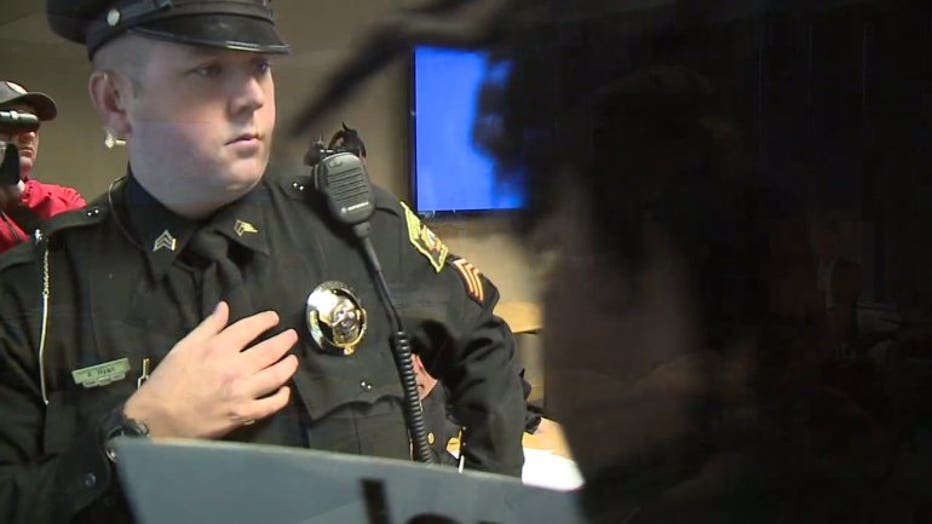 Capitol Police at WEDC board meeting ahead of vote on Foxconn incentives package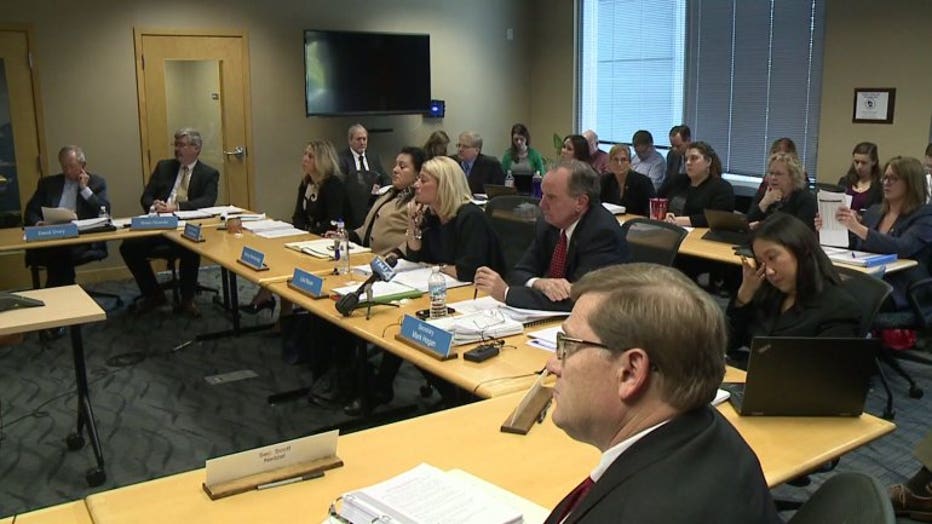 Foxconn would be required to pay its workers an average annual salary of $53,875, though the WEDC board would have the ability to decide whether an amount less than that was reasonable, an agency official said.

The contract also requires Foxconn to hire an independent accounting firm to certify that the jobs and capital expenditures the company was providing to WEDC were accurate.

Hogan said he was confident that Foxconn would follow through on commitments to hire Wisconsinites for its jobs despite having no such requirement in the contract.

"Foxconn wants to do business with the state of Wisconsin," Hogan said. "They wants to hire our residents, they want to hire our people that are here, they wants to use the supply chain that's here ."