"We want to show our loyalty:" Bikers travel cross-country supporting the red, white & blue


BEAVER DAM -- Patriotism was measured in miles as hundreds of motorcycles roared into Beaver Dam on Saturday, September 5th. Traveling with the group, an American flag that has made quite the journey.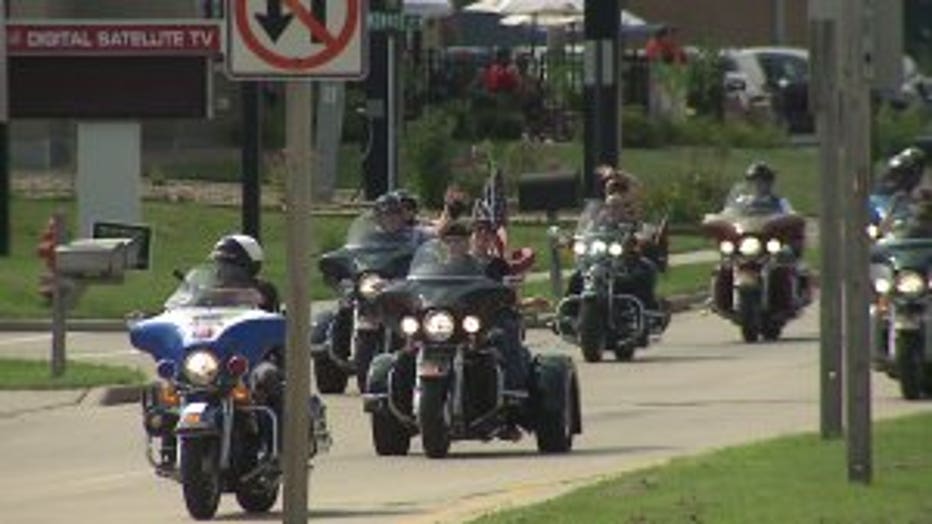 The final stretch of the cross-country ride ended the way it started -- draped in colors. The 100-day, 14,000 mile journey took a single American flag through the 48 continental states.

Bill Boett had a few of his own American flags to hand out. The Kiwanas member and army veteran brought a stack so his neighbor could wave as the bikers came through.

This patriot ride raises money for wounded veterans and their families.

"I'm of the generation that went through where we kind of lost that and now we are back to it. It makes me very proud to be in a country that supports their troops," said Boett.

Molly Emerson was just passing through town when she heard about the ride. She grabbed a flag and decided to stay a while.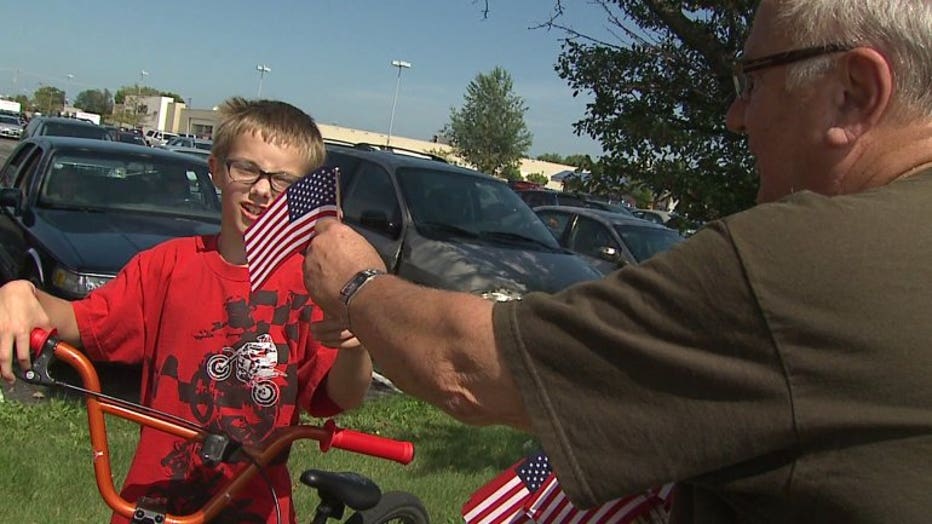 "I think a lot of our veterans come home and they don't feel they've been appreciated for what they have done for the country. I think we need to show more support," said Emerson.

By the time the sun was high, the bikers arrived, led by the well-traveled flag -- followed by the flags of every state visited. It was patriotism brought to you by horsepower.

"We want to show our loyalty to the cause as well as to show our patriotism to the good old U.S.A.," said Boett.

More than 500 riders made the trip from Madison to Beaver Dam on Saturday.

If you would like to donate to the Nation of Patriots charity, CLICK HERE.