"We want to grow life and we want to extend life:" Sherman Park celebrates Arbor Day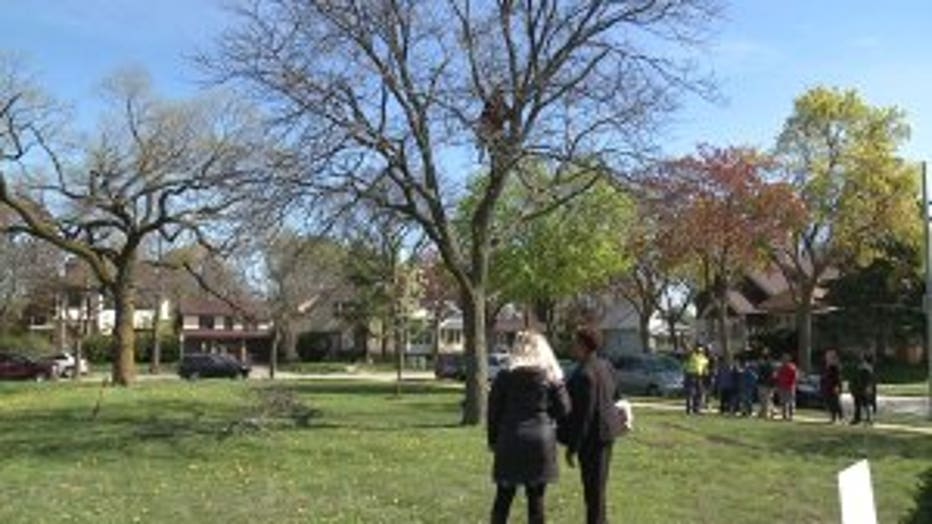 Arbor day in Sherman Park


MILWAUKEE -- Throughout the country it's Arbor Day Friday, April 28th. Here in Milwaukee, Mayor Tom Barrett and other officials celebrated in a very specific neighborhood -- Sherman Park.

Milwaukee's Sherman Park neighborhood, the site of days of unrest last August, looked quite different on a soggy, but sunny Friday.

In the shadow of the burned down BP gas station, elementary students from nearby Townsend Street School spent Arbor Day planting trees.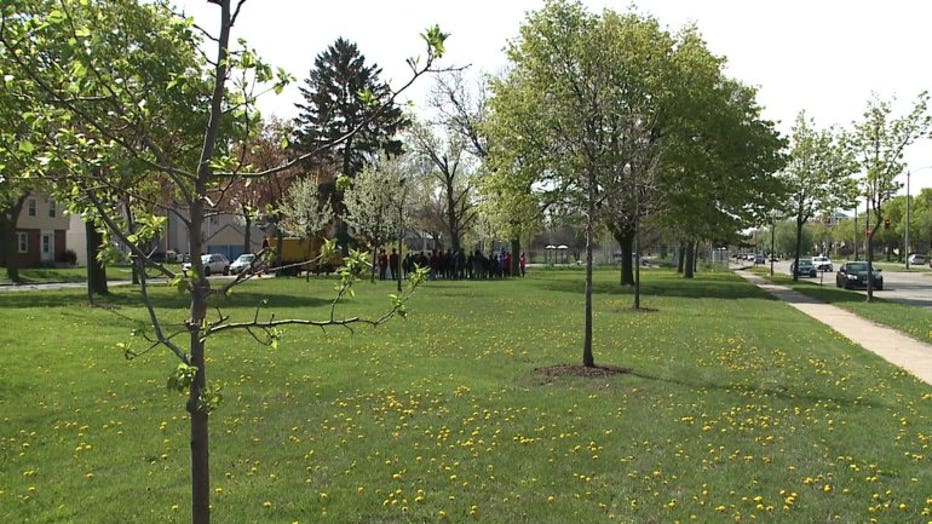 Arbor day in Sherman Park


"They can say twenty years from now," Milwaukee Mayor Tom Barrett said. "That they planted this tree."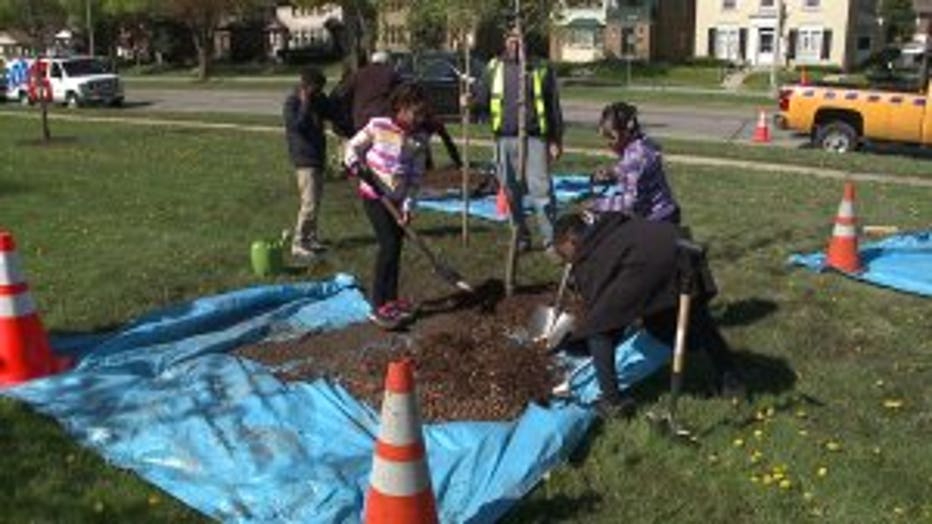 Arbor day in Sherman Park


"It gives them an opportunity to take ownership," Fourth grade teacher Kristen Nogalski added. "To put their hands on it, feel it, see how they're impacting it."

The students also learned about tree climbing and pruning techniques from Department of Public Works Forestry staff.

"The way he is up in the tree," fourth grader Courtney Woodland exclaimed. "I can't do that!"

For the 38th year in a row, Milwaukee received a Tree City USA award. And the location of this year's acceptance was no coincidence.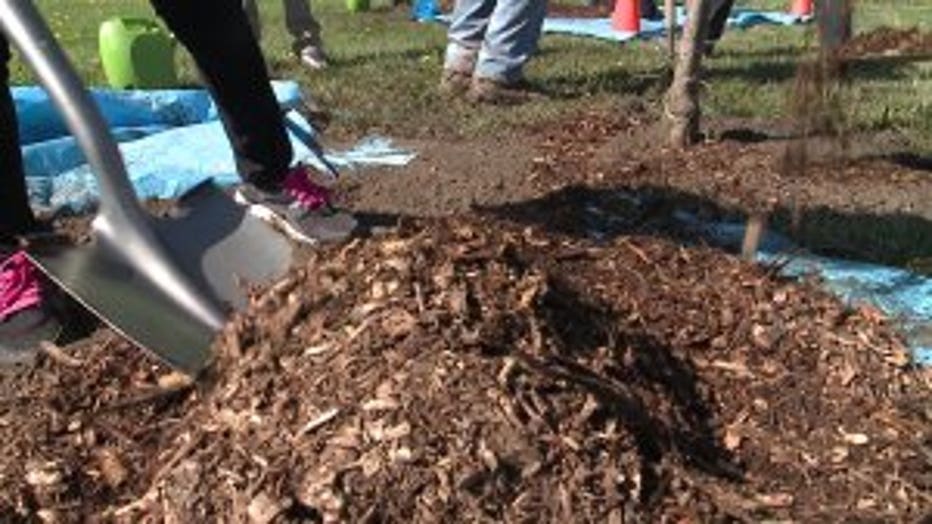 Arbor day in Sherman Park


"It wasn't an accident," Barrett said. "We purposefully thought this would be a good place to come this year. Particularly right here at this spot, to show that we believe in the future of this city."

"Life is shorter here," said Townsend teacher Trypheana Curtain. "And we want to grow life and we want to extend life. Instead we're having lives that don't last long."

In the months since the unrest, Sherman Park is slowly trying to rebuild.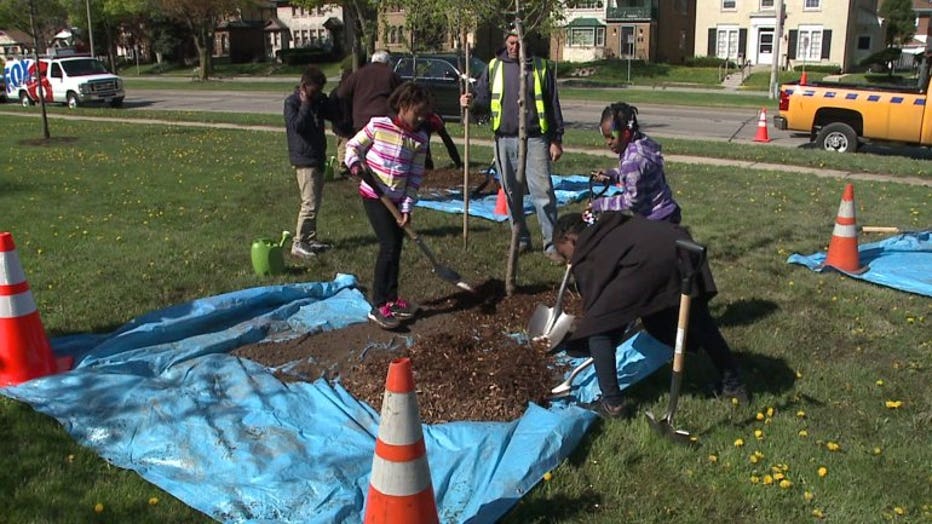 Arbor day in Sherman Park


"We are in active conversations right now with the owner of to see how we can rebuild there," said Barrett. "We want to make sure that it's something that the neighborhood supports."

"We can go outside and watch people fix the environment," Keyonte Wilson, a fourth grade student at Townsend, said. "And stop the violence."

"We still got a lot of road ahead of us," said Curtain. "Just to get that message out there that this is our community and we should take care of it."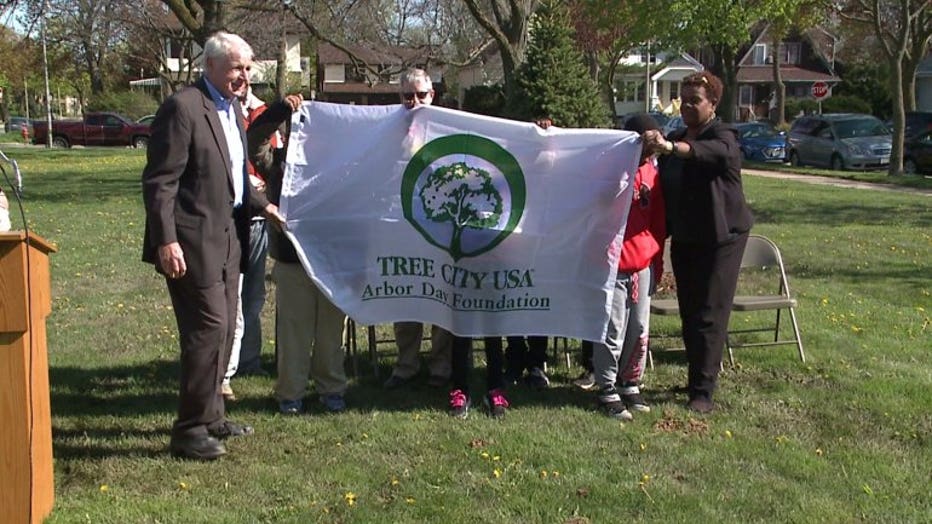 Arbor day in Sherman Park


In part, by putting down literal roots in the neighborhood.