'We specialize in blowouts:' Wisconsin's 1st Drybar location opens Friday in the Third Ward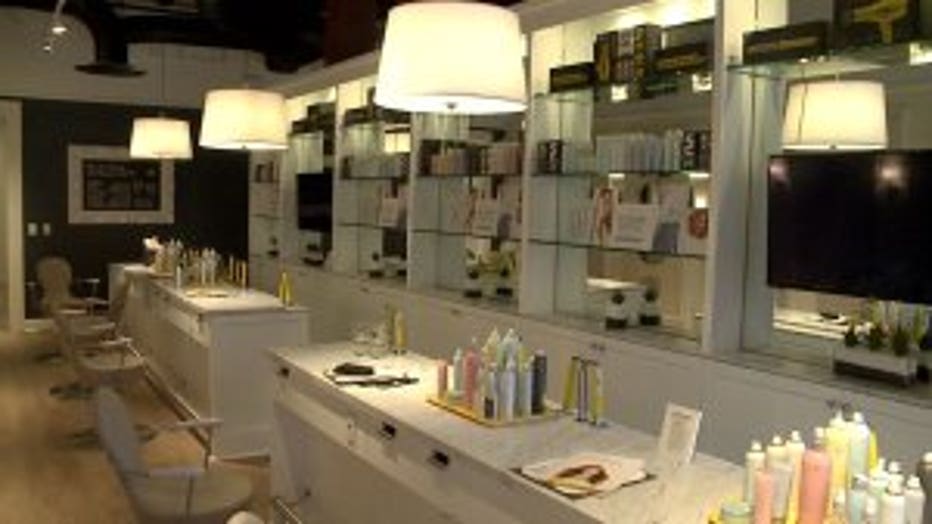 MILWAUKEE -- The first Drybar location in Wisconsin opens Friday, Feb. 2 in Milwauke's Historic Third Ward -- and the stylists are ready to blow you away!

"They're with their girlfriends headed to a bachelorette party, and they're like, 'I want the Cosmo. I want the Mai Tai,'" said Sarah Sandoval, Drybar lead educator.

You may recognize the names, but these particular kinds of cocktails don't come shaken or stirred.

"Mai Tai, messy beach . Cosmo, lots of loose curls. Dirty Martini, Old Fashioned, we have it all," said Sandoval.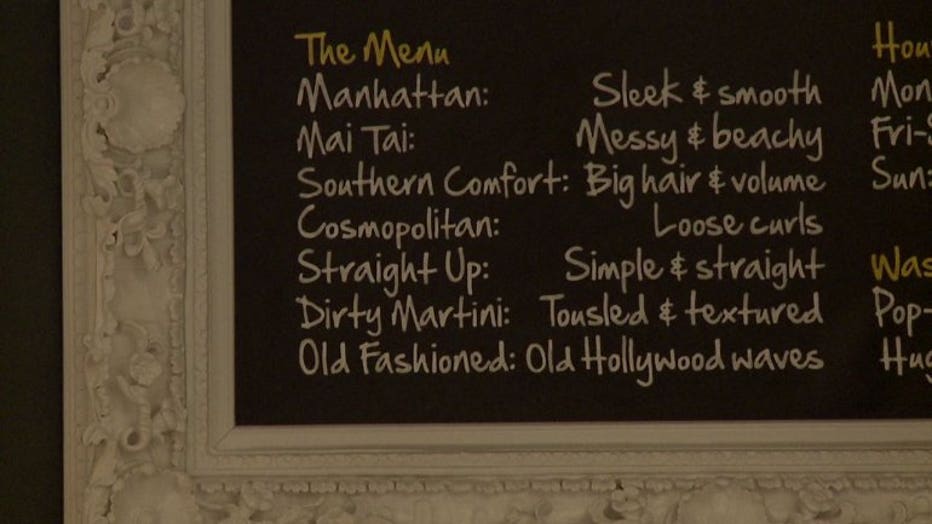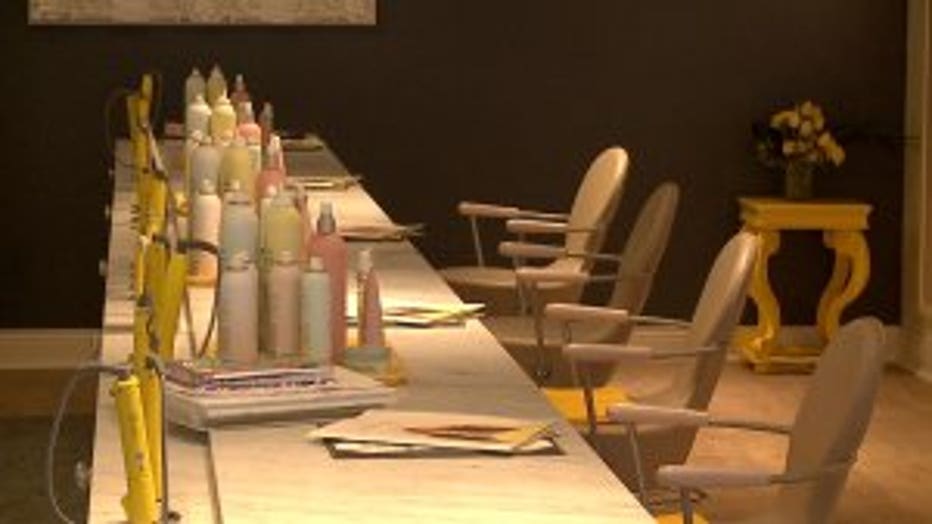 Drybar is a brand of hair salons with almost 100 locations across the country.

"We specialize in blowouts. No cuts. No color. Just blowouts," said Sandoval.

"I've been to a blowout bar before, but getting one here in Milwaukee was definitely more exciting because we don't have anything like it here," said Sreeja Pedapudi of Milwaukee.

Every Drybar has some similarities, from the marble counters and yellow accents to the chick flicks on screen and mimosas on demand.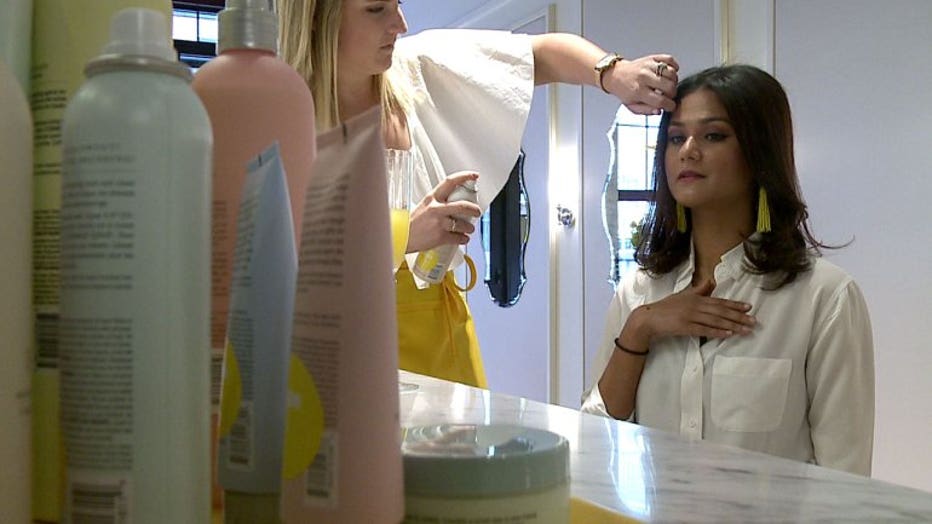 "It's gorgeous in here, and it's beautiful. It's so fun. It's very inviting," said Pedapudi.

But this one will be uniquely Milwaukee. They kept the Cream City brick and exposed ceilings and will serve Milwaukee Brewing Company beer.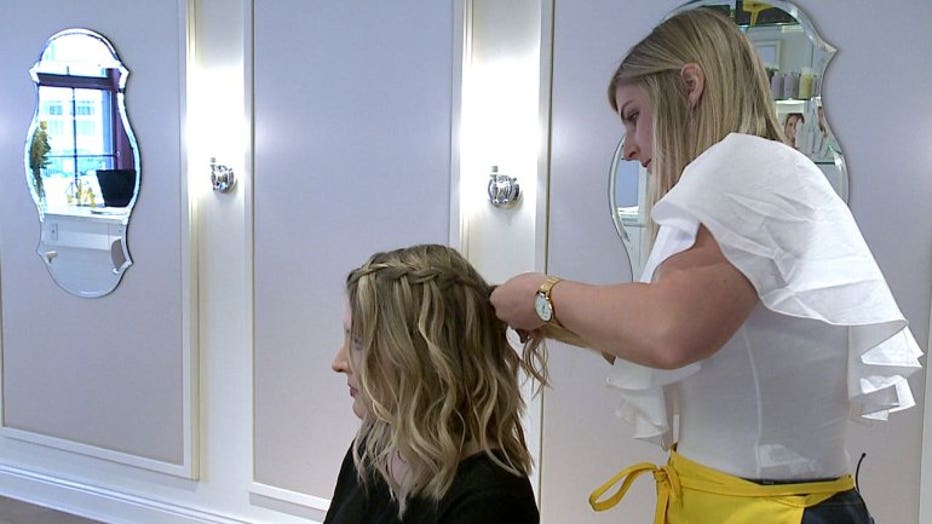 "Third Ward is perfect for it. It's that artsy kind of vibe here. There's cool restaurants," said Sandoval.

" really excited that we have this here, and will definitely be here a lot more," said Pedapudi.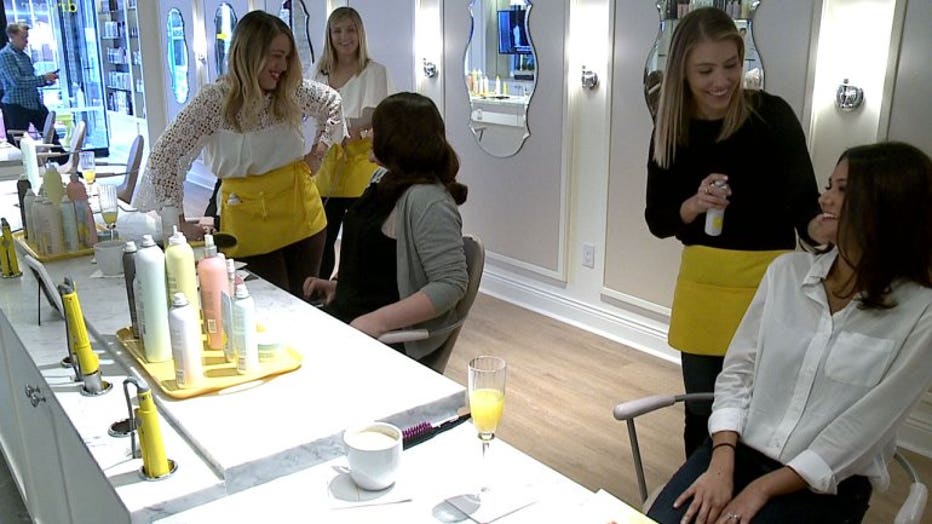 For women in need of the perfect look, it's time to belly up to the bar  -- the Drybar.

Drybar will hold its grand opening celebration Friday, Feb. 2,  but you can already get an appointment. There are plans in the works for even more locations around the area in the next few years.